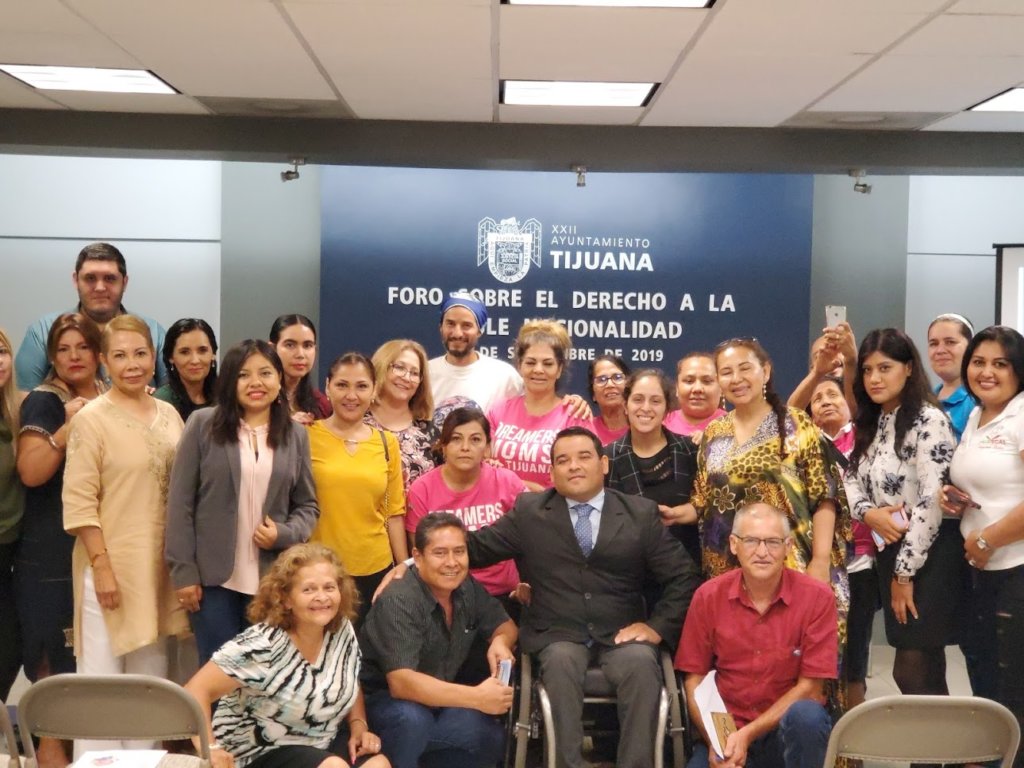 During the pandemic and throughout these months, some organizations, Dreamers Moms and Tzome Ixuk have been supporting migrant women, girls, and mothers who have been deported from the US. In order to continue assisting women, Dreamers Moms have been generating dissemination material aimed at women and children to raise awareness on how to deal with family separation during the pandemic crisis. Through these messages on television and radio, they gave support to women and girls who have been separated by their children.
Since the economic impact of the COVID-19 crisis has been disrupting for women, Dreamers Moms have been delivering packages of provisions to more than 30 women who lost their jobs in the last semester. Moreover, they continued to provide legal advisory to women and moms who are still fighting against deportation and injustice at the US Border.
In addition, the organization Tzome Ixuk in Chiapas has been constantly working with migrant women and girls during these months. In the last semester, they supported more than 50 women who have reached Mexico with their families; despite the pandemic, the flow of migrants coming from Central America has been constant and the majority of beneficiaries were coming from Honduras and El Salvador. Tzome Ixuk has been providing legal support and capacity building to help these families with the process of refugee status and give them the tools to recognize their human rights as migrants in Mexico.
In the shelter where they host migrant women and their families, Tzome Ixuk kept providing them with mental health training and self-care practices in order to guide them through the insecurities and uncertainty of the lockdown period.
Testimonies
Julia[1] reached Mexico with her 14-year-old son Alberto, both victims of persecution by criminal gangs in El Salvador. When they arrived in Mexico, they request refugee status and are hosted by Tzome Ixuk in their shelter. With the accompaniment provided and through her participation in training spaces, she managed to obtain refugee status a few months ago. They secured her psychological support and treatment in the local hospital and she now lives happily in Las Margaritas, Chiapas. Julia is only waiting for the delivery of her permanent residence card and then she will decide whether to move further to the north of Mexico or stay in Chiapas.
[1] Name change for security reason
Links: