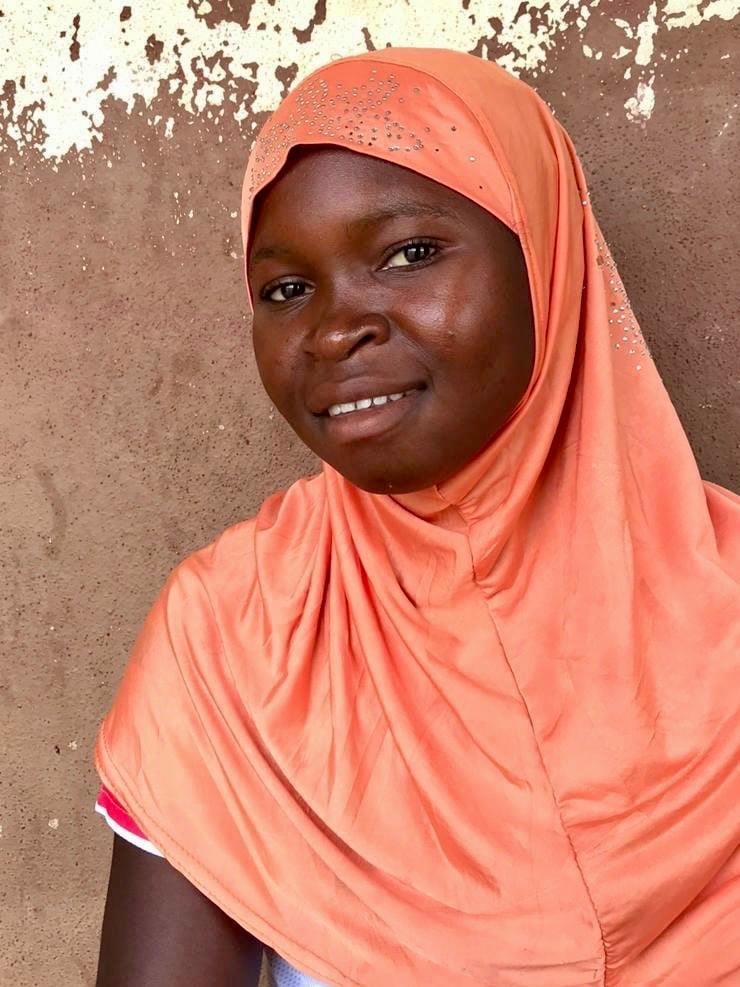 This past Sunday was International Day of the Girl, a social media holiday set aside to celebrate powerful young women who are changing the world. Women like Mariam from the rural village of Tamala. Mariam is 18 years old and attended Ouelessebougou Alliance's partner elementary school. She is now in the 9th grade.
Mariam is extremely grateful for her formal education made possible by the Ouelessebougou Alliance. She believes she is very fortunate, because many girls do not have the opportunity. "To be a girl in Mali is difficult because we have a lot of household work early in the morning before we go to school," she said. "Because of that, girls come to class late sometimes. It affects our education because we are not able to catch up on the previous lessons that our teachers teach before we come to class." She continued, "If our teachers give these lessons we miss in our class during the tests and exams, we will fail them. When some girls fail once or twice, they are more likely to drop out of school."
The Alliance works closely with the village leaders, school administration and parents to increase the awareness of the importance of a girl's education. Many families now make adjustments to ensure houshold chores, financial obligations and even cultural expectations do not prevent their girls from attending school.
"Because I had an Alliance education, I got to stay in school without having to get married. In my village, several girls marry before they are eighteen, especially when they do not attend school," shared Mariam.
Mariam says her primary school education taught her how to work hard. She is committed to finishing high school so she can change her parents' and extended family's living conditions. "Now I can educate my children one day," she said. "I can look at their notebooks and help them study at nights."
Mariam's hope is to finish her education and become an OB/GYN. She wants to save the lives of women in her village and country.
Because of our generous donors' gifts to our education program, young women like Mariam are facing a brighter future. Investing in girls' education transforms communities, strengthens economices and reduces inequality. Please help the girls in Ouelessebougou have the opportunity to fulfill their potential by donating or sharing our education fundraiser. Iniche!