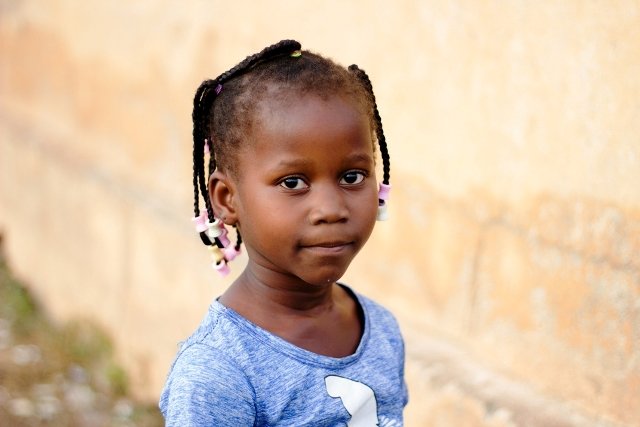 "An educated girl will stay healthy, save money, build a business, empower her community, lift her country, change the world."
Nema has plans for her future, a future that would not be possible without the support of Ouelessebougou Alliance's education program. She may only be eight years old, but she already knows she wants to be a teacher when she grows up. She is inspired by her second grade teacher, a mother of four who returned to school to teach with her newborn baby on her back. A quality education is vital for Nema to achieve her dream of teaching one day.
To help Nema and other girls like her stay in school, Ouelessebougou Alliance works with its 12 partner elementary schools to not only provide quality education programs, but also heighten the awareness of the importance of girls' education. Historically, education of girls has not been a high priority in Mali. Due to factors like gender inequality, boys complete school at a faster rate than girls and tend to be more literate. Younger girls are often expected to stay home to do domestic chores. They may often be late or miss class due to cooking, cleaning or caring for their family. When girls start menustrating, they miss more school or drop out all together. Often, they are expected to marry at a young age.
The Alliance has worked for over 25 years in partnership with rural villages to break this cultural tradition. In villages that benefit from our education program, it is evident more and more parents recognize the value and now make their daughters' education a priority. Some have rearranged household chores, saved money for school fees and worked longer hours to ensure their girls can stay in school.
Yet it takes more than working to change a parent's mindsight. To encourage local ownership of our education programs, the village is responsible for facilitating trainings, engaging parents, solving problems with an education council, paying the teachers' salaries and maintaining the classrooms. The Alliance provides support by supplying school supplies and facilities, teacher training and literacy workshops.
This is how your donations help. 100% of your charitable gift goes directly to Ouelessebougou to fund our education program. Our goal is for every student to have access to the resources they need for a successful education experience. This will benefit more girls like Nema. We are committed to increasing girls' enrollment and your contribution makes that happen. Iniche!!!