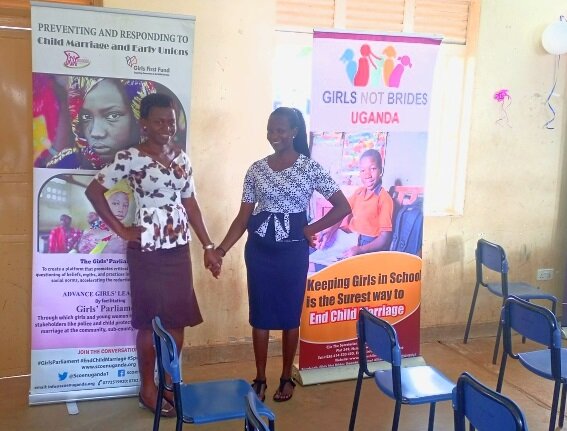 Dear Globalgivers
We are previlaged to report you that the dollar you gave generously helped SCOEN do number of things, thelped us be part of the THE EASTERN REGION GIRLS SUMMIT Uganda whereby we were part of the organising committee.
The Eastern region girl's summit was be held on 16th November 2022 in Soroti district and attracted over 300 delegates, partners and stakeholders from the region. During the summit different activities took place including the mentorship walk, dialogues, children's parliament, side events\sessions and panel discussions supported by experts, leaders and civil society advocates from the region and nationally.
The event gathered stakeholders from eastern region of Uganda fighting to end child marriages and teenage pregnancies.
OBJECTIVES OF THE EASTERN REGION GIRL SUMMIT WERE:
- Create awareness on how climate change influences child marriage and teenage pregnancy, and devise mitigating interventions.
- Spark action for transformative gender, faith based and cultural approaches in ending child marriage and teenage pregnancies.
- Strengthen coordination and partnership among organizations, partners and donors working to end harmful traditional practices and other human rights violations.
OUTCOMES
- Increased supportive relationships and duty bearers' commitment towards ending child marriage in eastern region of Uganda, while emphasizing the involvement of men and boys
- Increased awareness and participation of children in preventing teenage pregnancies and child marriage in the region.
- Increased commitment by the private sector and general community, including schools, faith-based and cultural institutions in supporting efforts to end child marriage in Uganda
- Enhanced partnerships and collaboration among actors in the implementation of the National Strategy to End Child Marriage and Teenage Pregnancy 2022-2026 at the local level.
You can advocate for us by sharing our mission with a family member or friend. Even a quick mention on your social media would mean the world to us. In times like this, we're reminded of how interconnected we all are. Thank you for being part of our community. Without you, none of it is possible and we feel privileged that you selected our project to support out of so many wonderful causes.