Project Report

| Sep 3, 2021
Community Engagement to End Child Marriage update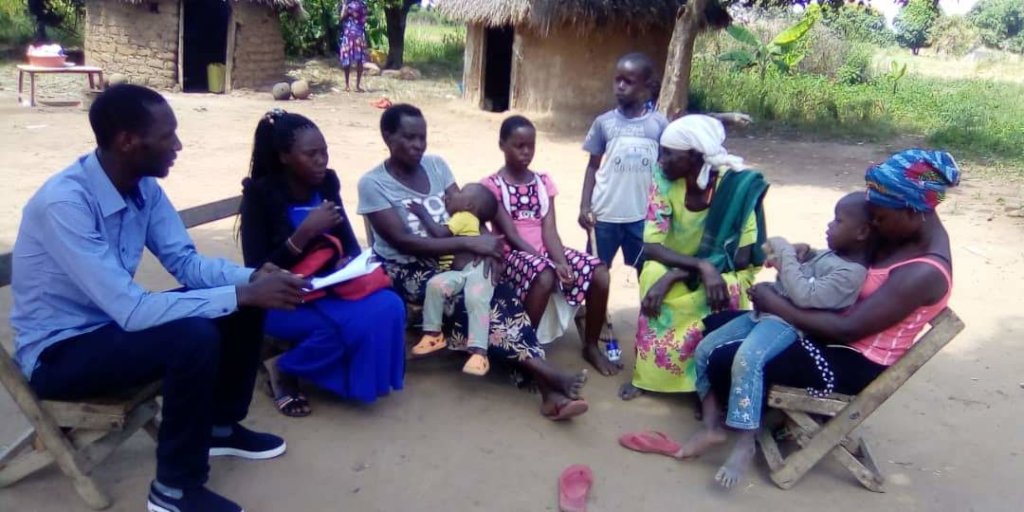 With the Parliament to end child marriage in Uganda sessions we aimed at identifying the role of community engagement to to ending CEFM through ensuring equitable access of marginalised and out-of-school girls to education and training.
To achieve gender equality and empower all women and girls", emphasises the need for "providing women and girls with equal access to education, health care, decent work, and representation in political and economic decision-making processes [which] will fuel sustainable economies and benefit societies and humanity at large"
Millions of girls are forced into early marriage for economic and cultural reasons and denied the opportunity for education. Within the context of sustainable development, it is critical to raise awareness among communities that child marriage has wide ranging negative consequences for development and that allowing girls to have education and training can add enormous value to their society as well as their personal and family lives.
Sensitizing traditional communities about the dangers of child marriage. 52 Local communities have been sensitized about the dangers of child marriage.
In our sessions the following was passes out to the communities; Girls who get married before the age of 18 are at a higher risk of dying during childbirth. More so, when a child is born of a mother younger than 18, research shows there is a higher risk of him or her suffering from either stunting (physical and mental underdevelopment through undernutrition) or mortality. In addition, girls who marry early are more likely to experience poor health, have more children over their lifetime, and earn less in adulthood. This makes it more likely that their household will live in poverty. SCOEN therefore holds monthly sensitization workshops, community dialogues and parents schools in different Ugandan communities because together we can end child marriage.
This has created a platform that promotes critical reflection and allows for questioning of beliefs, myths, and practices in order to realize a change in social norms, accelerating the reduction of child marriage & gender-based violence. With 820 girls by our change agents as ways of a raising awareness on their rights; disseminated information on SRHR & Child Marriage among 112 communities, reached 164 policy implementers, and 2552 parents/leaders able to protect-support their daughters as rights advocates, take action alongside other community members to end child marriage.
The notes were qualitatively analyzed for themes relating to the key questions, and the following major findings relevant to child protection emerged:
The home and school contexts—where children spend most of their time—remain key spaces to target in child protection efforts.
Adequate provisions, resources, and facilities are fundamental to supporting children's health, safety, and wellbeing. Within the home, this means ensuring the presence of basic physical necessities and positive socio-emotional relationships between parents and children. At school, this means promoting a sense of belonging, clean and safe environments, recreational activities such as games and sports, and good interpersonal relationships.
Social-emotional climates and interpersonal relationships should be a key target area for child protection strategies.
Girls and children with disabilities are disproportionately affected by harmful factors in their environments. Girls are particularly harmed by sexual abuse at school, sexual activity and early pregnancy, gender-specific barriers to educational achievement, and gender-specific norms at home. Children with disabilities are ignored and sometimes even abused in their environment. Strategies to protect children and improve wellbeing must address these factors.
Thank you to our supporters and donaors, by adding your donation, you've become a part of our community of supporters and we're thrilled to have you on the team. We'll send you an update through GlobalGiving three or four times a year to tell you about the impact you've made.
You can advocate for us by sharing our mission with a family member or friend. Even a quick mention on your social media would mean the world to us. In times like this, we're reminded of how interconnected we all are. Thank you for being part of our community. Without you, none of it is possible and we feel privileged that you selected our project to support out of so many wonderful causes.