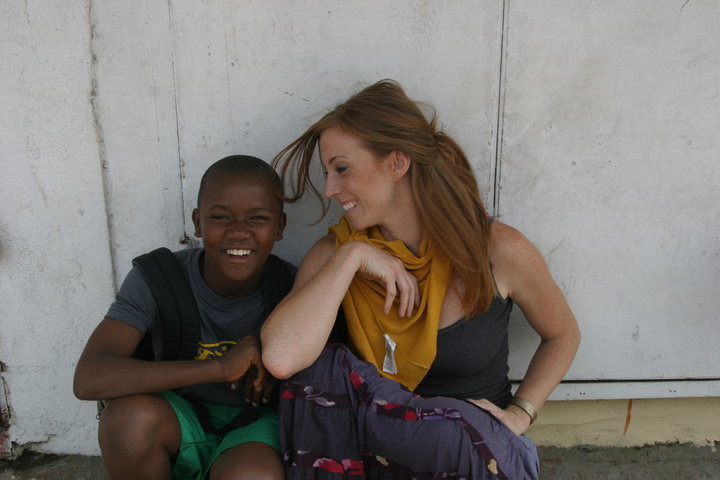 The below is an excerpt from a letter from our founder Katie Meyler. Last month she returned to Liberia after two years of fundraising in the US to give scholarships to 30 more deserving children through the More than Me Foundation. Read her account below about running into one of our scholarship recipients on the street and the memories the encounter drew.
"I recognized James from far away; he was coming to town to sell cucumbers on his head. He doesn't own a phone so there was no way for me to contact him to tell him I was here. I figured I'd just find him on the street selling or begging from the westerners were we met years ago. He had no idea I was back in Liberia. He has his own way of walking; he walks like he owns the world. Someone must have forgotten to tell him he's a little boy in a raggedy t-shirt with broken flip flops selling vegetables for pennies because from a million miles away with that walk of his, you'd think he was the son of a king, the boy's got pride. From half a football field away, we both stopped, it was so dramatic, then we sprinted. Holding him in my arms after years of not hearing from him, I felt an uncommon emotion. James is not just a kid More than Me sends to school, he's like my little brother. When I'm here we go everywhere together. A couple years back I use to rent a room from missionaries in town. They weren't found of having street kids in their home, rightfully so, but I knew James, I'd give him my most prized positions to watch over. I kinda snuck (the missionaries knew) him and 2 other kids (Emmanuel and Elizabeth) into my room. We'd have pillow fights, jump on the bed, dance like we were in a MTV music video, play cards, James would play with my hair, and I'd make him write sentences until he fell asleep. Then we'd all sleep smushed together on my little bed and in the middle of the night James would put his arm around my neck. He was young then. Now he's too old for all that. But he still held my hand today.
Home is a weird concept for me mostly because for me it's not a physical place. It's a place of peace in my heart. Today with James, his friend Isaac, and later with another one of our kids, Elizabeth and her mom and grandma, I was home. It's been a longtime, I forgot how that felt."
Katie is thrilled to announce that James and 30 more students will be going to school this year with funding from More than Me. However, we need more assistance. We have a waiting list of student's who want to go to school but can't afford the fees and uniform's required.
To learn more about James read our last newsletter below or send us an email, we would love to hear from you!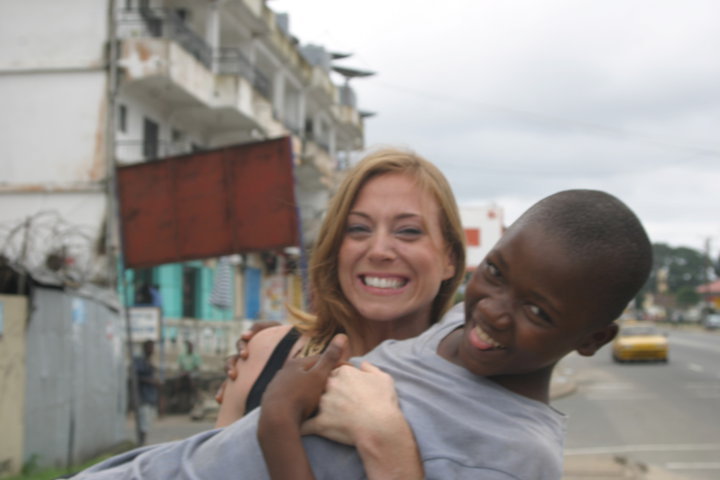 Attachments: