Project Report

| Jul 18, 2022
21 new girls have been added to our Scheme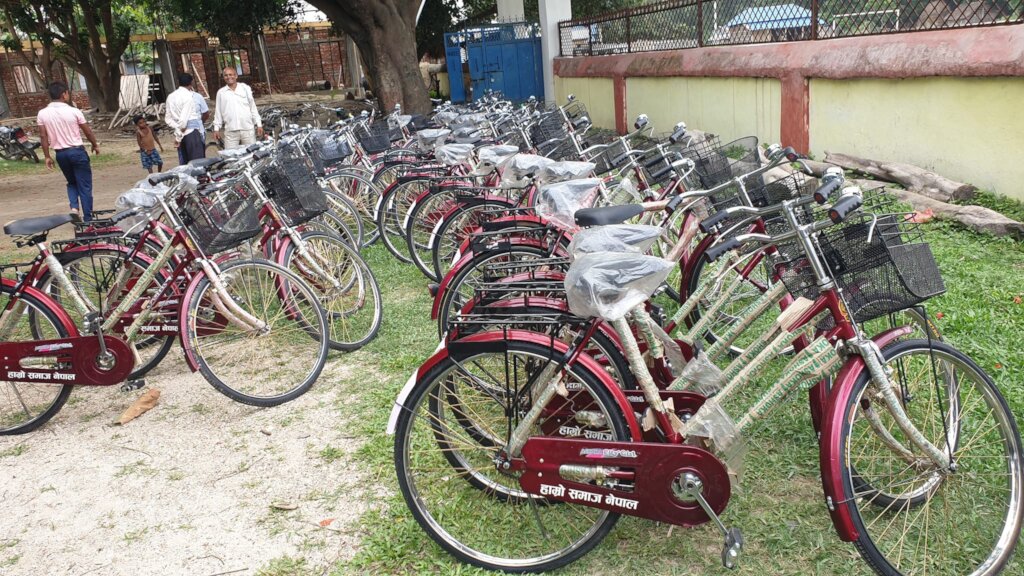 Twenty-one new girls have been added to our education scheme in the last month through the Girls' Education Project in Nepal. Despite the challenges in fundraising due to the coronavirus pandemic, adding more new girls to the scheme is a great achievement. We do not doubt that our supporters are generous and caring even in a difficult time and, that is why we have been able to sponsor more and more girls ever since we started the project.
Eleven of the twenty-one girls are in class seven, three in class eight, and seven in class nine. As of this year, our commitment for girls in class seven will be for six years. Similarly, there will be five years of commitment for class eight girls and four years for class nine. By the end of the commitment, the girls will have completed their higher secondary schooling.
In the first year of commitment, we provide a bicycle along with all other necessary study materials that they need according to their curriculum. We provide the study materials as well as school admission, exam fees, and tuition fees for girls in higher secondary school every year on regular basis. The study materials are including of notebooks, books, pens, pencils, a school bag, a geometry box, a calculator, graph paper, and an umbrella or a raincoat.
Currently, there are eighty-two girls in the education scheme include of the new girls and they are in classes five to twelve (age between eleven to eighteen). Sponsoring cost of the eighty-two girls for the next year is £6,080 or $7,300. That is £507 or $608 per month. A regular donation of £68 per month is already coming in through GlobalGiving and if only a few more donors show their kindness to raise £439 more a month then it will be sufficient to cover the cost of sponsorship for the year.
Please sponsor a girl today by donating as little as £10 a month. These girls in the scheme do need your support so they can finish their schooling.