Project Report

| Aug 2, 2018
Progress Report August 2018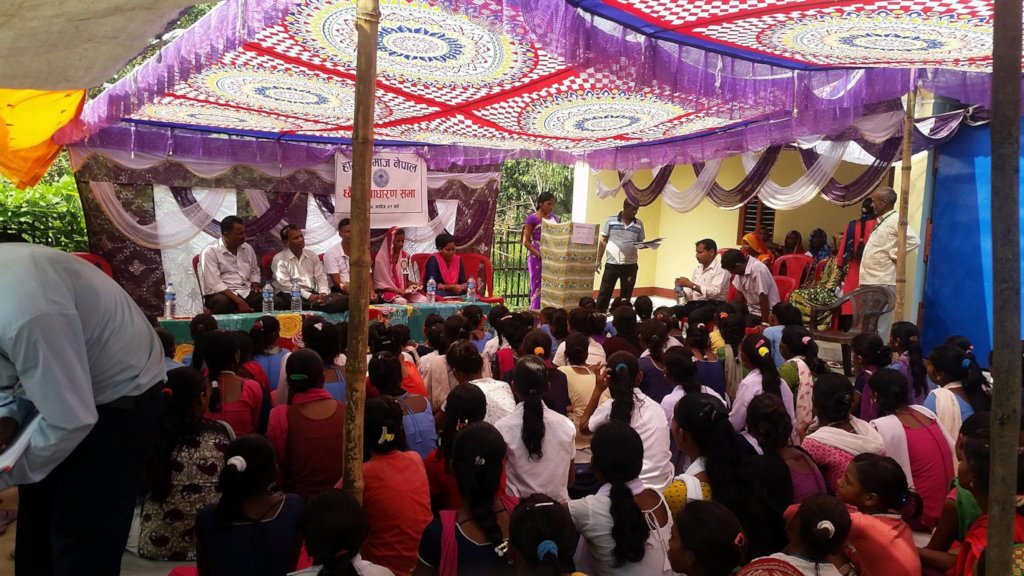 The financial year ends on the 16th of July in Nepal. We have expended 725,572 rupees (£5,573 or US$8,136) in total in the year on the Girls' Education Project. 105 girls from the poorest of the poor families have been supported through the project to receive a formal education in Mahadeva municipality of Saptari district, Nepal. It means £53 per girl for the year.
Breaking down the cost, we have expended £746 on study materials (£7/per girl), £1,398 on uniform (£14/per girl), £140 on extra tuition and exam fees, £280 on bicycles and £573 on awareness raising activities. Similarly, £1,542 was expended on project implementation, monitoring and reporting, and £902 on support to the partner organisation towards admin, bills and governance.
The study support package includes notebooks, pens, extra tuition and exam fees, a bicycle if the school is far to walk, uniform (a pair of trousers, skirt, shirt, socks, shoes, sandals, hat and scarf) and all the support. Textbooks are provided by the government, and there is no schooling fee in the local community schools.
Currently, a full-time senior project assistant and three full-time interns are managing the project, and monitor all the girls to ensure they attend school regularly. The girls come from ten different villages and go twelve different local schools. The project assistant and the interns visit all the schools and villages regularly, so it's not an easy job. They also report the progress to the chair and board of trustees monthly.
Although the majority of girls are now completing the final year of secondary schooling through the project, they are not progressing towards higher secondary schooling. It is because they achieve a poorer grade in the final exams which doesn't allow them to do so and the culture of teenage teen marriages. Therefore, from this year's and forward our focus will be given on how the girls achieve a better grade along with others. We strongly believe that a better grade will motivate some girls to progress towards higher secondary schooling.
Nepal Village Foundation's board of trustees are now considering to sponsor interested girls from the poor families to study further, but barely any girl meets the criteria. Hence, new project activities, such as an extra tuition class before and after the school hours for every girl will be considered to achieve the goal.
Carefully looking at the inflation rate and the new project activities, our prediction for the 2018/19 is £60 or US$88 per girl. If you are sponsoring a girl by giving regularly, then please adjust your donation accordingly, and if you are not, then please sponsor a girl today. Your donation is making a huge and real difference to improve the lives of disadvantaged girls and women in rural Nepal.