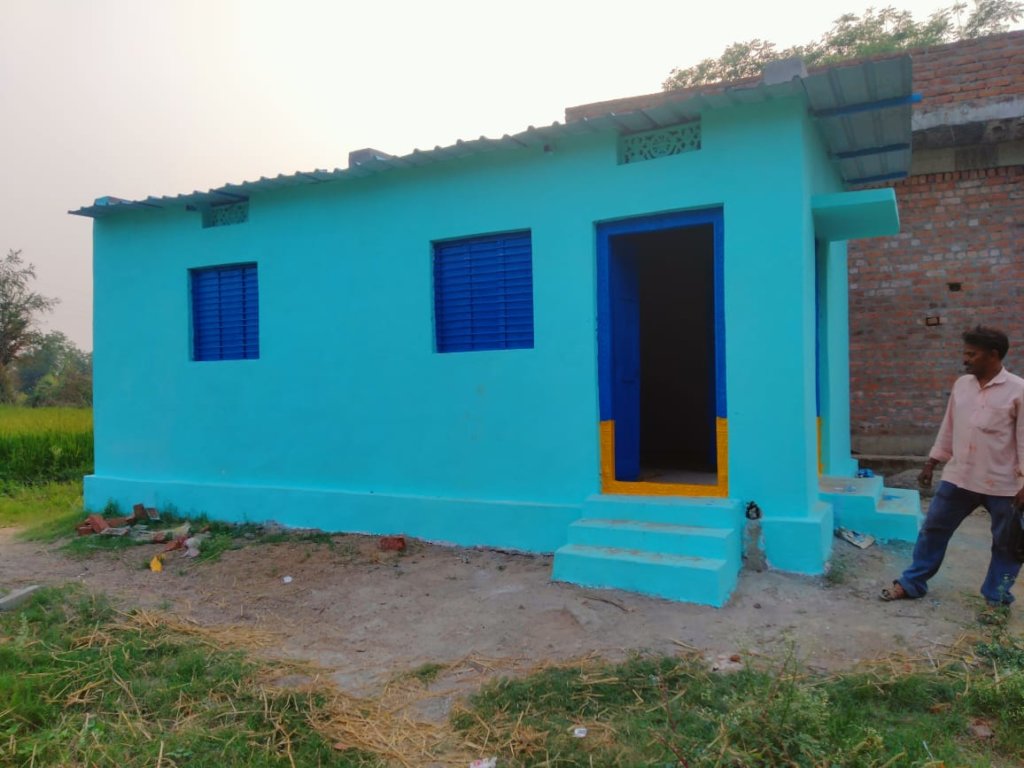 I take this opportunity to thank everyone for supporting Sphoorti activities over the last couple of years through contributions to GlobalGiving Campaigns.
In this report, we would like to showcase a particular issue which was addressed through your support.
C, Sh and Sa are orphan children. Their parents hailed from a tribal area in Warangal district and moved to another hamlet in Kesamudram town in the same district 10 years ago.
They were gifted a piece of land started building a small house on it. Because of Tuberculosis, he passed away while the house remained unfinished. The children's mother also passed away 2 years ago.
Since then, the children were left to fend for themselves as there were no relatives to take care. C was working in a nearby Chicken Shop and providing for his sisters Sh and Sa. They were staying in the unfinished house using temporary roof made of rags and coconut leaves etc.
In January, we received information about their situation through local press. We decided to help the children by completing the house and providing long term support to the three children.
Accodingly, we contributed Rs 50,000 raised through GlobalGiving and got the work started. Withthe help of local organizations, we were able to complete the construction on April 7.
The District Collector inaugurated the house.
We have also been successful in placing the children in a Child Care Institution. The children will be provided support until they finish their studies.