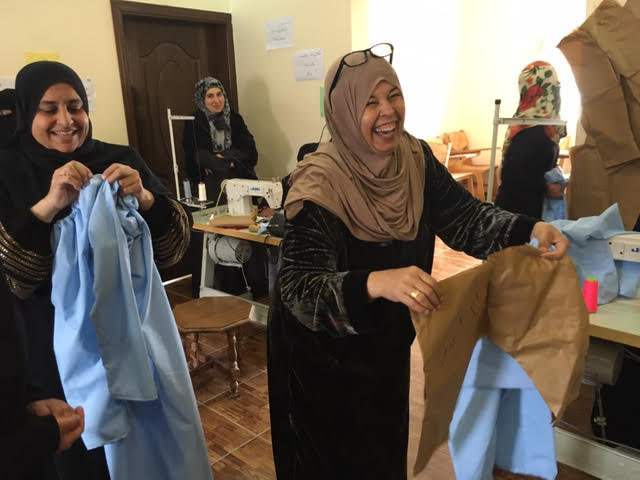 Once a week in Ma'in, Pam the British nurse teaches on topics such as healthy skin and how to maintain a healthy diet. It started with three women and has grown to between 6 – 10 women each week. Having learned about healthy eating, the women are planning to make a recipe book together of their favorite healthy and cheap recipes. We also did creative projects, such as glass painting and crafts for relaxation and wellbeing. The women continue to love the exercise class. We dance to "I Love to Boogie", and we use cans of chickpeas for weights!
As we get to know the women, trust is built within the group. The women have started to share more stories about their lives -- their family situation, their hopes, and their struggles. One of the women spoke about how her husband had tried to kill her. He has since left her and has taken her child. She is from Syria and is just 17-years-old. She now lives with her mom, again. In the group, Nurse Pam often tells the women they are wonderfully made of immeasurable worth. Whenever she shares this, the women's faces light up and look so encouraged.
For Mother's Day, we made special cakes and flowers for them to show how they are special and valued. Our vision for the group is that the women will know that they are loved and cared for. Many of the women experience depression, so this group provides emotional support and community. You can see the positive impact it has. One of the women has severe depression and her children experienced domestic violence from her husband. She sometimes feels like ending her life and described how this group gives her something to look forward to each week. Our team is thankful for such an opportunity to encourage these women, radiating love and kindness to them.
Medical Clinic
Dr. Baraa has been such an asset to the team in the House of Ruth clinic. He holistically assesses each patient, and they quickly trust him and share with him about their concerns and struggles. The families have been using the cold and flu packs that we gave out last month.
The packs have helped them care for their families at home and bring relief from symptoms. We have made an education leaflet to help families care for their children with coughs, colds, fevers, diarrhea, and to know when to seek medical help. This is designed to empower and equip parents to care for their children at this time of year, when they can be sick with many infections.
We have seen many acute cases of infections such as tonsillitis, chest and ear infections, which we have been able to provide antibiotics when appropriate. We have also been able to continue to monitor and provide medicines for chronic conditions, such as diabetes and hypertension.
Computer & English Classes
There are 10 to 15 students attending the computer class each week. The children in the class actively participate. They like the class, as it teaches the theory followed by the application. Currently, they are learning how to use Word in Microsoft Office.
Regarding the English class, there are 17 students attending on a weekly basis. Students are children of both genders and age ranges between 7 – 18 years old. The students are getting better, little by little. The students like the class and they enjoy learning the English language.
In recent months, it has been wonderful to see the addition of Dalya to the team. Dalya and her family fled Iraq to come to Jordan and she has joined Pam, our British Nurse, to be part of the women's health clinics on Wednesdays at the House of Ruth. Dalya brings kindness and a gentle spirit to the group which serves the women. Dalya is servant-hearted and gives generously.
Dalya is from Basra, originally, but they lived in Qaraqoush. She described her life as beautiful and peaceful in Qaraqoush untill invaders entered. Dalya is now 22-years-old and she was studying software engineering but could not finish because her village was invaded and she had to leave it all like everyone else. She was having exams at that time. Her dad was an electrician and her brother was studying but also couldn't finish for the same reason.
They left to Bartalah, and stayed there for one day. Then they left for another area called Shikhani and stayed for a couple of days before returning to Qaraqoush. There in Qaraqoush, it was scary. Dalya tried to describe the sounds of the guns. There was no water and no electricity, bombing in the middle of the night, and the sound of military tanks. A few days later, the army withdrew. Her family left again at midnight and had a hard night as they
headed toward Inkawah. They stayed there for ten days but left Inkawah, as it was full of people from Mosul and Nineveh Valley, and went to Sulimaniah. One community leader helped them find a place to stay. There was this big house that contained ten families along with Dalya's family. Each family stayed in a room. They stayed there for two and half years and then came to Jordan on February 9, 2017. Dalya became involved in several activities when she was in Kurdistan. They are hoping to relocate to the United States.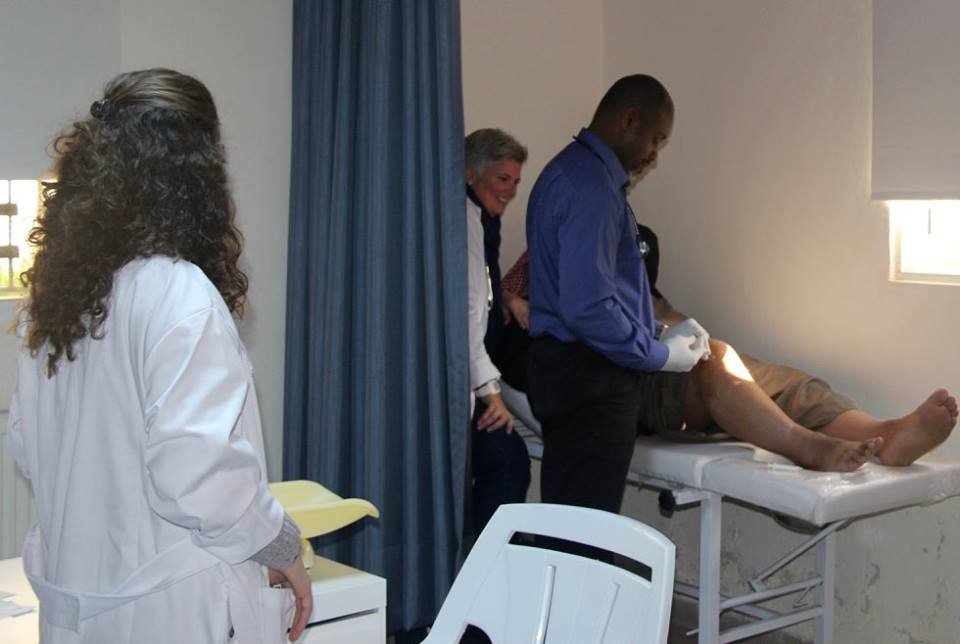 Links: