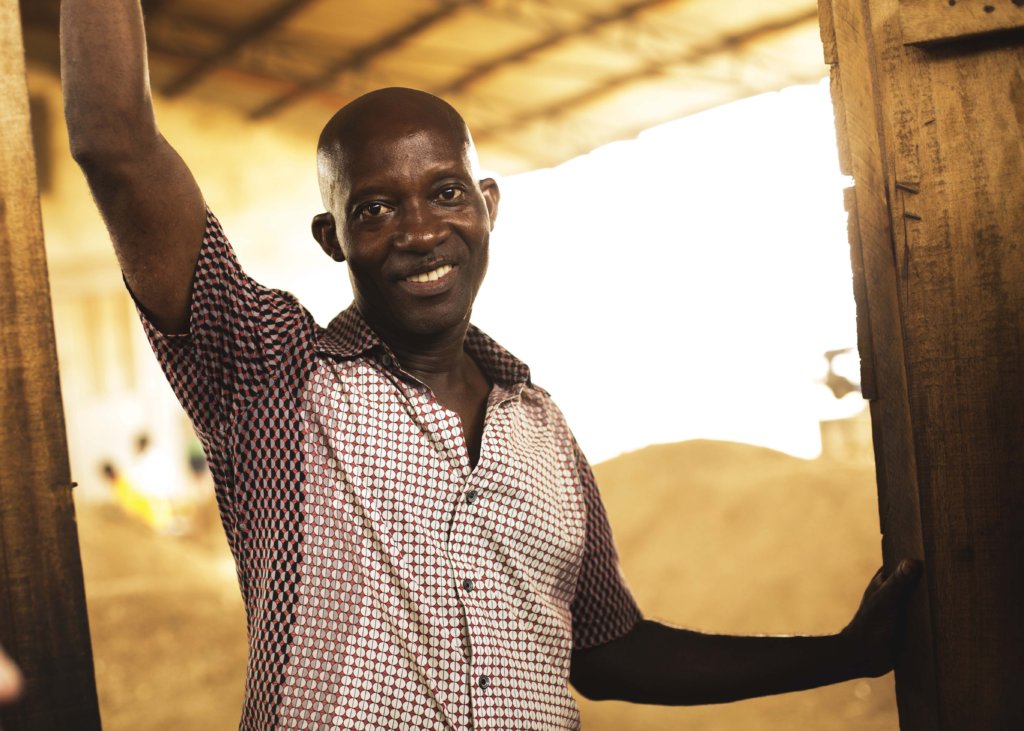 For fifteen years, Osei worked as a timber merchant. He would go to the forest to cut down trees, send them to his factory, and cut them into smaller sizes both for local use and also for export. But due to deforestation, there are fewer trees to cut and the timber business is no longer lucrative. Besides, for the past five years, Ghana has suffered a major power crisis which has led to the collapse of many industries that rely on a regular source of electricity including Osei's timber factory.
Osei and his wife have four children; two boys and two girls, ages 30, 27, 22 and 10 years old. Though he is now 53 years old, he has no plans to retire since his children are still schooling. With the collapse of his factory, finding an alternative source of livelihood is a must.
On February 26, 2015, Osei enrolled at the Fran Mueller and Virginia Lageschulte Training Centre (FMVLTC) and learned how to produce mushrooms using sawdust. He was greatly relieved to discover that the stockpile of sawdust at the factory site could be used to produce mushroom to generate revenue. In the past, he would set the sawdust on fire to dispose of it, which caused considerable environmental pollution and lung infections. Neighbours complained each time he burnt sawdust. Now this practice is no more.
Now, a year later, Osei has three employees including his wife and two local men, and together they produce 1,500 bags every month. It costs three cedis ($0.75) to produce one bag of mushrooms, which is then sold for 8 - 10 cedis ($2 - $2.50). Demand for his produce is high: he is currently working to fulfil an order to supply 10,000 bags of spawned compost.
Osei also learned how to rear snails at the FMVLTC and this second business is also picking up gradually. The spread of knowledge goes beyond Osei: his friends who were also in the timber business are now leaning from him how to produce mushroom and rear snails as well.
As present production rates, Osei will utilize approximately 17 tons of sawdust annually which otherwise would have been burnt to pollute the atmosphere. With his friends following his lead and turning their sawdust into mushroom production as well, indiscriminate burning of sawdust and the associated atmospheric pollution will be reduced, and lung-related diseases among children living in timber mill communities will be reduced as well.
Saving the environment while earning a living constitutes sustainable development, but still we know our work is not done: with our forest almost depleted, an alternative growth medium must be found. After the initial successes Solomon experienced in producing mushrooms in rice straw, the FVTC is currently supporting a student from Kwadaso College of Agriculture to study the performance of rice straw as a growth medium for mushroom production. The results of the study will be shared widely to ensure all practicing mushroom producers can put this new knowledge into action.
**JUNE 15TH IS GLOBALGIVING BONUS DAY! All donations to this project from $10 - $1,000 are eligible for a 50% match on June 15th only, starting at 9AM Eastern / 8AM Central, while funds last!! Set a calendar reminder now to multiply the impact of your gift & empower the next farmer like Osei!**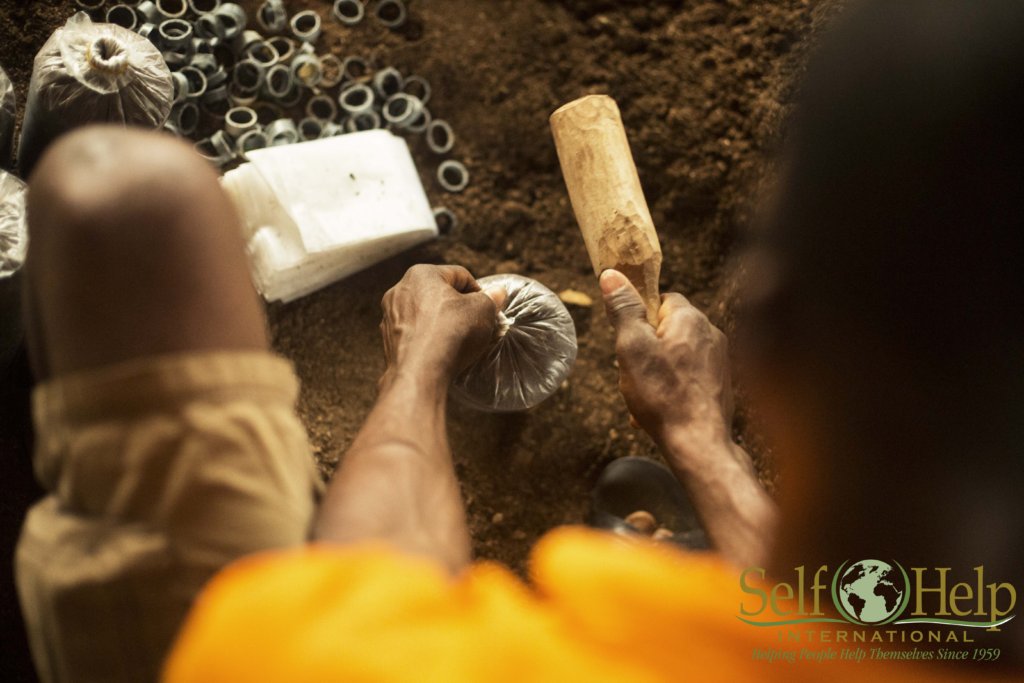 Links: