Project Report

| Mar 16, 2016
Finally! Practical Training for Ag Science Class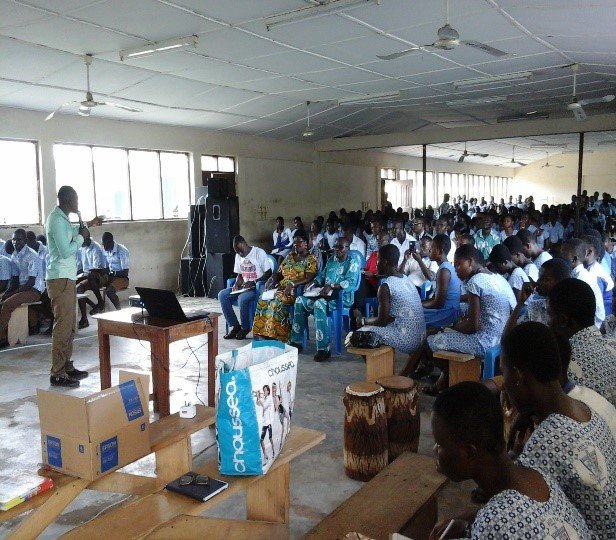 ***TODAY IS A BONUS MATCHING DAY - READ HOW YOU CAN INCREASE YOUR IMPACT BELOW***
Students at St. Joseph Senior High School now have the practical skills they need to be able to enter the rural workforce. A few months ago, we started a remote training workshop series on mushroom production at the high school, located at Bekwai, Ahwiren in the Ashanti Region of Ghana. The training workshop was organized to create awareness among the General Agriculture Science students about the current youth unemployment crisis in the country, and to empower them with practical skills and knowledge to start up their own oyster mushroom production enterprises in case college education is not an option following graduation.
The mushroom training was divided into three sessions, one theory course, then two practical sessions. In the theory course, participants at the workshop were briefed about Self-Help International, our mission and vision with an emphasis on how to adversities in entering the workforce, including opportunities available to them through the Young Adult Training Center.
During the second training session, the students were guided to prepare 100 kg of compost, which the medium that mushrooms grow in. One critical aspect of the training was how to determine the composition of the compost. The students learned the proper ratio of 500 kg of sawdust, 35 kg of rice bran, and 3.5 kg of oyster shells. Most of the students initially had difficulties determining the proper ratios when scaled down to one fifth of the ratio, but eventually they all got it correct. At the close of the second training session, the students were counseled to turn the mixture every four days for the next twenty-eight days in order to complete the compost preparation.
Once the compost was prepared, I returned for the third and final training session, where the students were taken through the process of bagging the compost for mushroom production. A total of ninety 6" x 12" plastic bags were filled with compost. These bags were then sterilized, the spores added, and they were stored in a cool place. The students were pleased to see their hard work come to fruition when they harvested the first crop of mushrooms.
After completing the workshop courses, the students expressed satisfaction with the training received. This is their first time ever to have received such hands-on training, and they enjoyed reaping the benefits of their hard work!
Thank you for your support, which is enabling hundreds of students to learn the practical skills they will soon need to become a productive member of society. This free course is only possible thanks to the generosity of donors like you!
***Please support the Young Adult Training Center TODAY, MARCH 16 with a gift any time from now until Midnight Eastern / 11 PM Central. All donations made today will be matched so your gift nourishes even more children!!***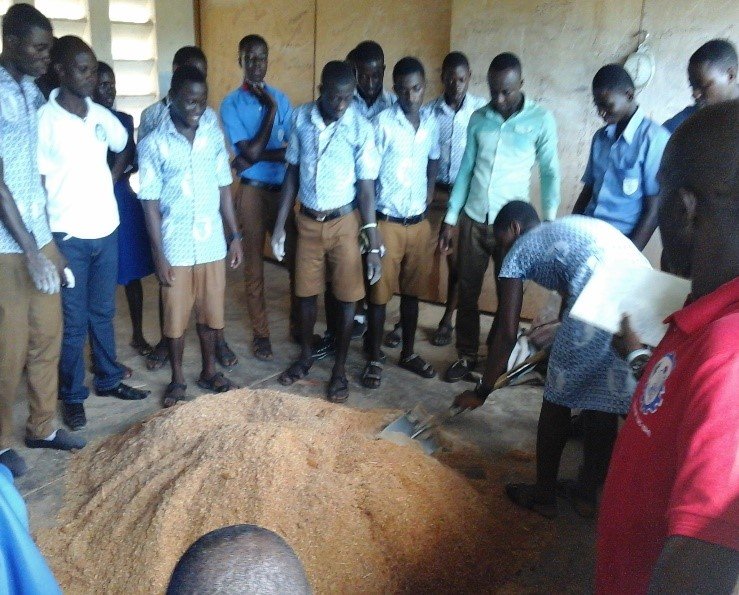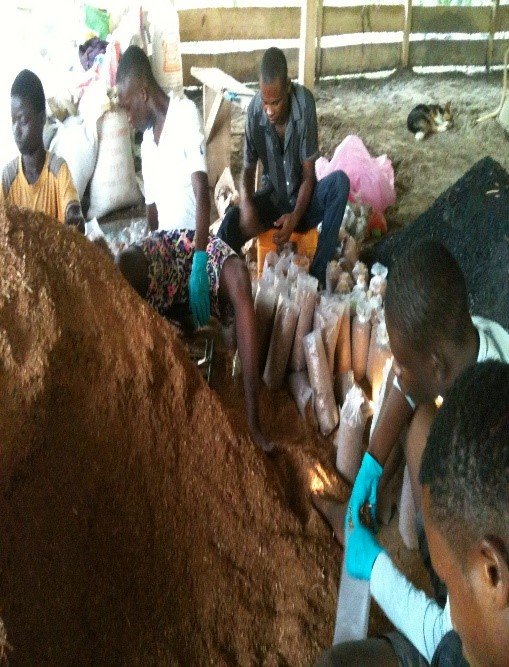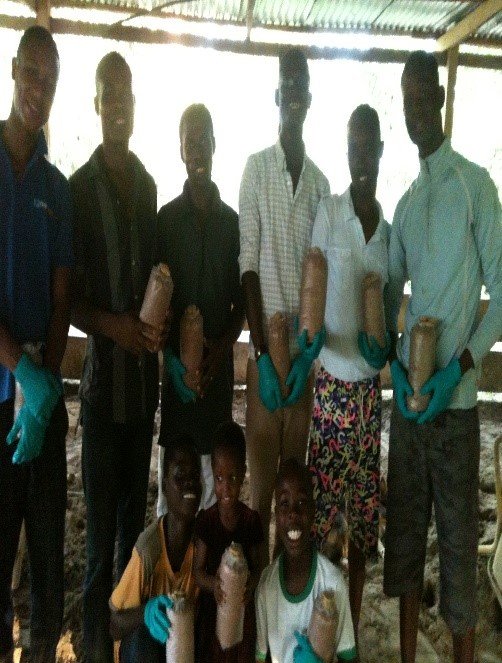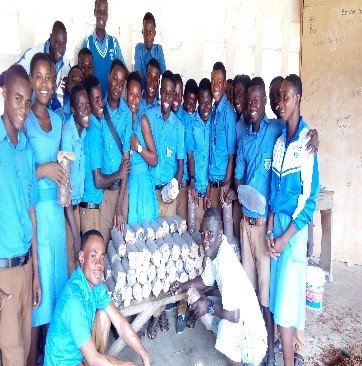 Links: