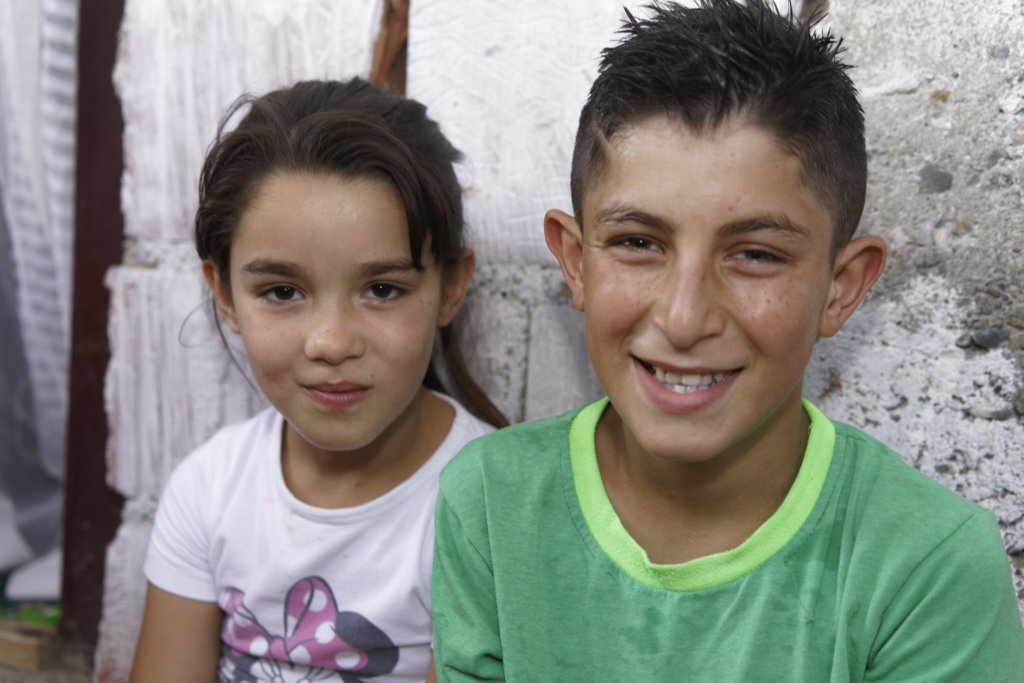 Outside the Bajrami family house, Mentor and his friends are laughing, shouting, and soaking each other with a hose to keep the summer heat at bay while Albina and her mother are looking after the baby inside. Mentor, 10, and Albina, 8, live with their parents and while their mother takes care of their 9 month old sister their father works as a manual laborer whenever a job is available. Because their father's work is not consistent the Bajrami family relies on donors like you for school books, pencils and notebooks, and other supplies required for a successful education.
Sitting on the corridor floor, Mentor is full of laughter and has a bright smile. "I love playing football, and my dream is to become a professional footballer", he exclaims. However, he assured us that even professional footballers need an education, and he continues to explain that his favorite subjects in fifth grade were math and English. "I'm excited to start school again next year!" While he waits for summer to end, Mentor wants to practice his football skills.
Albina is shy and quiet, but laughs as her baby sister gapes around her, eyes wide at the strangers in her home. She smiles and opens up when talking about school and finishing up third grade. "I love studying Albanian", she says, and without much prompting, Albina recites an Albanian poem beautifully describing the weather of autumn, all from memory and with a steady voice. Her favorite activity in school is playing Follow the Leader, and naturally, she wants to be an English teacher.
The Bajrami family is grateful to The Ideas Partnership donors like you who make education for their children possible, and lets them look forward to professions like a footballer or an English teacher.