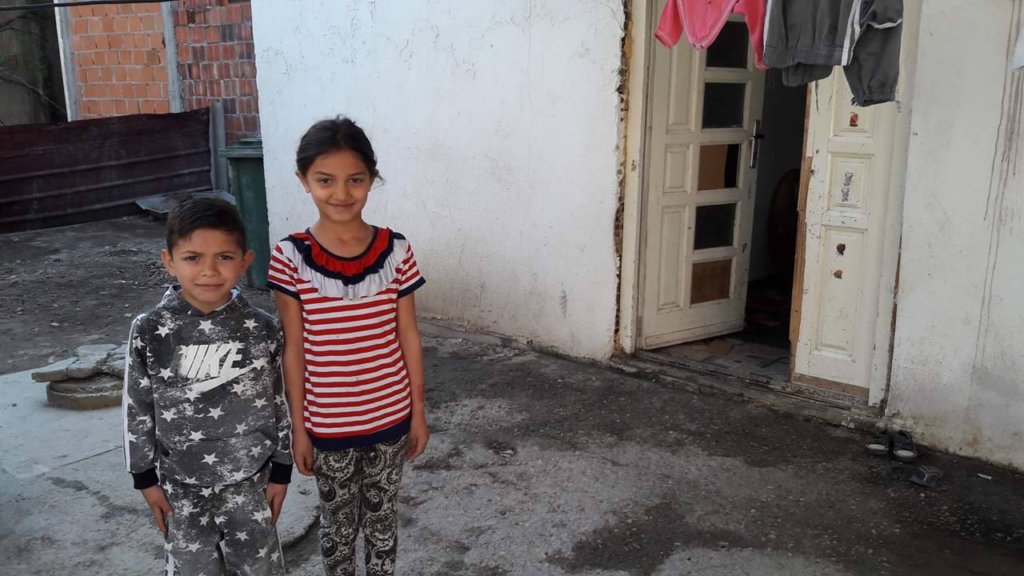 Lendita is a 29 year-old woman from Fushe Kosove. She lives with her husband Bergim and their 5 children in an old, broken-down house , barely managing to feed themselves with Bergim makes by rubbish picking.
Neither Lendita nor Bergim were able to finish compulsory education due to living in very vulnerable conditions. But exactly because they weren't able to get an education themselves, they are very determined to work on their children's education, even though they don't have many resources.
We wouldn't have been able to take them to school if it weren't for your help'- says Lendita, holding her youngest daughter Melisa, who is only one year-old. 'The books are so expensive, and so are the school bags'- she continues.
The oldest two of her children, Medina (7), and Avdi (6), are now both attending the first grade, with bags and other school material provided through your donations.
'My favourite subject is Maths!' – says Medina smiling, – ' I want to become a teacher when I grow up, I want to teach other children Maths'.
'Maths is hard' - Avdi jumps in. - ' When I grow up I want to get my driving license, daddy told me I could if I studied!'
Besnike, Bergim's sister who lives next door says that it is very nice seeing the children come back from school and work on their homework, 'It gives us hope for a better future, we were never given the chance to study'.
Because of you children like Medina and Avdi dare to dream, and because of your support they are able to work on making those dreams come true. Thank you for being there for these children and helping them build an appropriate future, paving the way for the generations to come as well.