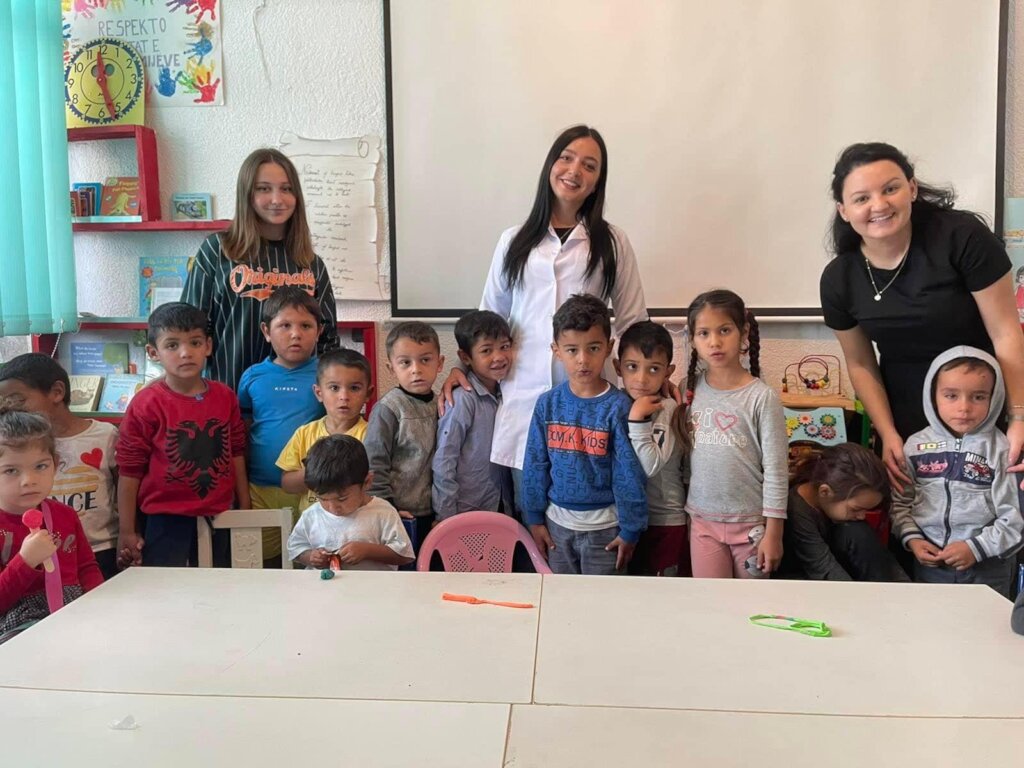 Every Saturday in Fushe Kosove, in the Azure Learning Center, extracurricular activities are held with children from 1st to 6th grade. Thanks to you donors who donate every month, these children have the opportunity to go to school with all the necessary school equipment. as well as having a place where someone will help them with their homework, explain the tasks they don't understand, learn new things and have fun together through games and different activities.
Since the foundation of the organization, when this activity started, until now, we cannot count how many children have participated in this activity. The main factor for the longevity of this activity is you, dear donors, who have contributed to these children having a better future.
Taking into account that there are and have been so many participants, it is known that in addition to the many challenges, we also had success stories, the story that I will tell now is the stoty of Semra, a young girl from the Bosnian community who lives in Fushe Kosovo and has been participating in this activity, and later also in the activity of young teachers.
As soon as Semra finished primary school, she volunteered in the kindergarten and since the age of 16 she is the teacher's assistant in the kindergarten, as well as the beneficiary of the burssary from our organization since she is a student in the 3rd year to become an educator and then her contribution academic to give it to children in need in her neighborhood and beyond.
Semra is an example of one of the girls from the community who followed her dream and now, even though she is still young, she helps the community but is also independent.
We have other examples like Semra's and many others, so we thank you many donors who are giving these young men and women an opportunity for a better future.
We are forever grateful to you, donors.
With love,
The Ideas Partnership