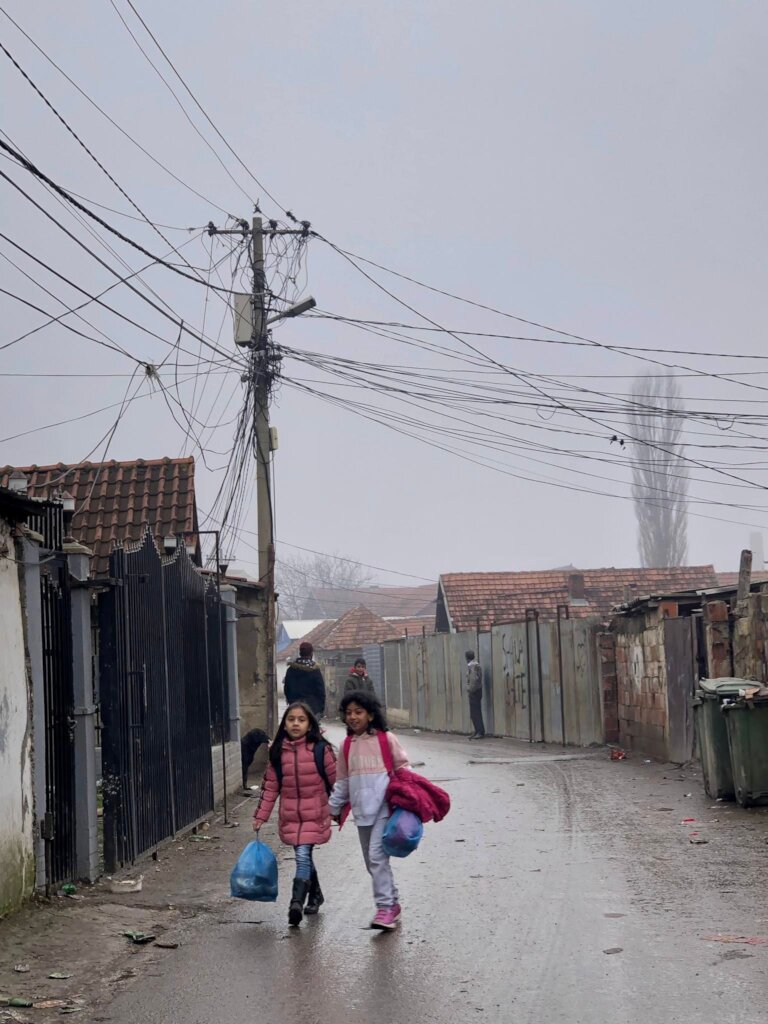 We did not know what to expect when we set out from our home in Riga, Latvia. In our car we packed our bags and boxes with donations we had collected from friends, family and businesses in the previous weeks. We drove the two-thousand-kilometer journey to discover that Kosovo was a country of friends.
We volunteered with The Ideas Partnership at the Fushe Kosova district and we could not have felt more welcomed, both by the organization and the community.
The warmth with which we were treated was earnest and authentic. Clearly, we had made the right choice coming to work alongside the lovely people of a community in need of support.It was while distributing the donations that we met the Hatixhe and Isa's family.They welcomed us into their tidy home and we asked about their children and their education.Two of their boys, Florim and Muhamer—13- and 7-years-old, respectively—were not going to school.
Florim had had a traumatic experience with a teacher who had wacked him on the head with a book. The school apparently did not take the situation seriously enough and a deflated Florim had stopped going to classes.
Muhamer should have started his school year, but was afraid to attend after hearing what had occurred to his older brother.
This difficult situation seemingly had no good outcome. Without education, how could the boys hope for a better future?
With TIP's help we devised a strategy to support the boys' education remotely and to follow their development.
We had frank and respectful conversations with their parents and agreed that education would be the only path towards a better future for the two boys, their family, and their community.
Today, we feel that our brief period in Kosovo has created an invisible but robust bridge between us and the Fushe Kosova community and the people at TIP.
And we hope that much support, joy, and collaboration will run through this bridge for a long time to come.