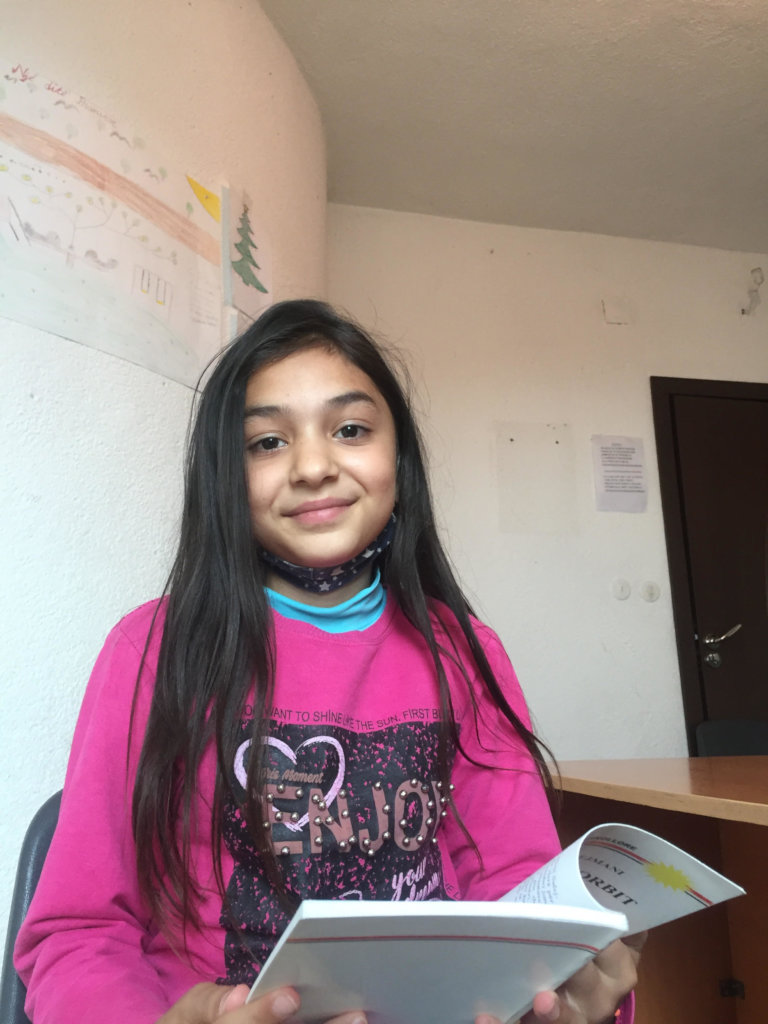 It was a rainy day when I was going to Fushe Kosova to meet this wonderful and such a kind girl. Her name is Egzona and she is ten years old. She is living with her parents, her brother and three sisters. For her, living with them it was taught to share joy, happiness, and sadness. Even on that rainy day, Egzona was full of light and had a bright smile that made my day by telling me about her dream.
She said, "I have a dream... to be a teacher in my future because I want to impact the community that I live in, just as my teacher is doing with all of us, to spread knowledge with the others".
Her favorite subject in school is Math. She loves to play with numbers but no just math she also loves books, football and learning other languages like English, German and Turkish.
In her eyes, I could see the excitement when she talks about school, books and family. Oprah Winfrey once said: "Education is the key to unlocking the world and a passport to freedom". She figured it out. Just like a butterfly, she is trying to represent change, hope, life, and endurance.
I admire her joyful, optimism, and kind nature of being a child. While we were talking and discussing together, she was holding in her hand her favorite book and she said to me that one day when I grow up, I'm going to make proud my parents, I'll help the others to study just like the others did for me.
And I know she will, I believe that she will achieve a lot of things because she is such a hardworking girl and I hope that all the doors of success will be open to her because she deserves it.
Without your support, none of this would have been done. Thanks to your support, children like Egzona can go to school and dream about a brighter future.
Together along this way, we can build a better life for these children.
A warming thanks to all of you donors and your generous hearts.
Gratefully,
The Ideas Partnership