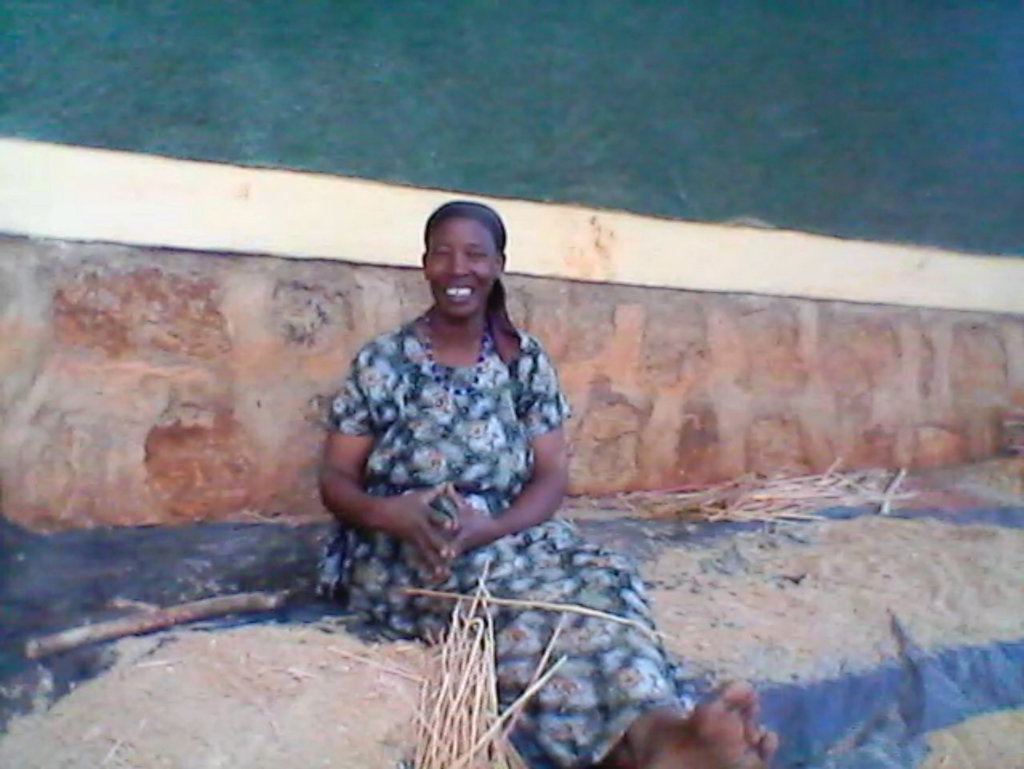 Hi folks,
Projects do not succeed in a bubble. Projects are accomplished by people working in a specific social and environmental context, and sometimes we can forget about that context when we're sharing stories about the amazing work being done by our partners and their communities. Because we rely on our partners to lead projects in collaboration with their farming communities, we also strive to understand the contexts in which they work.
Our current lead partner in East Africa, GrowEastAfrica, works with about 1,000 families, most of whom are IDPs. These families are from tribes and regions that have been targeted for displacement for hundreds of years. One tribe, the Burji, are known for their agricultural expertise, and they are working with GrowEastAfirca to pilot garden programs that can help re-establish livelihoods for other IDP groups. (You can read more about the Burji in our recent report from a related project.) As an Ethiopian-American led organization, GrowEastAfrica understands where these families have come from, the experience of displacement, and what they need to be successful in their new home. Specifically, co-founder Yohannes Chonde's ancestral home is in the area now known as the Burji District.
"GrowEastAfrica's agricultural projects work with vulnerable farmers, many of whom are women, by training them in improved practical agricultural methods, helping them access quality agricultural inputs and technology, and linking them to viable markets. Such efforts help farmers grow more food for themselves or to sell. In doing so, farmers are able to prevent hunger, preserve land for future use, and obtain long lasting food security." — Yohannes Chonde
Burji land was seized and Burji families were heavily displaced between 1890 and the 1990s. More recently, the Ethiopian government has recommenced commandeering land that has traditionally belonged to farmers. Understandably, people have responded by participating in anti-government protests throughout the Oromia region. These protests led to a ten-month state of emergency that was eventually lifted in August 2017. However, the state of emergency was reinstated when Prime Minister Hailemariam Desalegn resigned in February 2018.
Last month, the Ethiopian army opened fire on civilians in Moyale, reportedly as a result of faulty information, killing 9 and injuring 12 others. Nearly 10,000 Ethiopians subsequently fled from the Ethiopian side of Moyale toward Kenya in search of safety. Moyale residents have lived through and survived their own share of ethnic conflicts, and now the population of under 150,000 suddenly has 10,000 more lives to support.
Our goal is neither to sensationalize nor to normalize what these families face, but to offer a deeper understanding of the daily context that our partners and their farmers experience in their communities.
GrowEastAfrica: Looking Ahead
In response to the influx of IDPs, GrowEastAFrica reports that many of their program recipients, who are also IDPs from past conflicts in the region, helped new refugees settle in by sharing what little they have. The region still suffers from the ongoing effects of drought, leaving locals with the burden of helping their displaced neighbors where rains and humanitarian assistance fall short.
As the month of March was coming to an end, the refugees in Moyale eagerly awaited news of their new leader, hoping that whomever is elected will bring calm and chance return home. As the PM resumes his role of mending his broken country, efforts to repatriate the refugees are now underway.
For now, GrowEastAfrica is working on acquiring new arable land, facilitating access to water, offering training to augment refugees' traditional knowledge, and ensuring that folks have high-quality agricultural inputs that will help ensure a successful harvest. They have also encouraged the community to help incoming refugees, and they've worked out a cash assistance program for current famers who are willing to do so. 90% of the refugees in Moyale were relocated to a temporary camp in Somare on land that was being prepared for a community garden in anticipation of the seasonal rains. Plans for the community garden have been temporarily suspended to make space for the refugees.
Always moving forward, GrowEastAFrica recently leased two acres of land from the government, enough for 30 women to farm. A 10,000-liter tank was installed near the garden site while the land was being prepared, and planting has already begun. Because good quality seed was available in the area, SPI worked with GrowEastAfrica to source carrot, onion, tomato, cabbage, cauliflower, spinach, broccoli, hot pepper, bell pepper, beets from a local provider.
As new refugees settle in, this project is being adapted to address both existing and emerging needs. Additional water tanks, seed, tool banks, and agricultural training are all on the horizon.
Your gift has been instrumental in supporting Yohannes and GrowEastAfrica, and in making this program possible. Thank you.