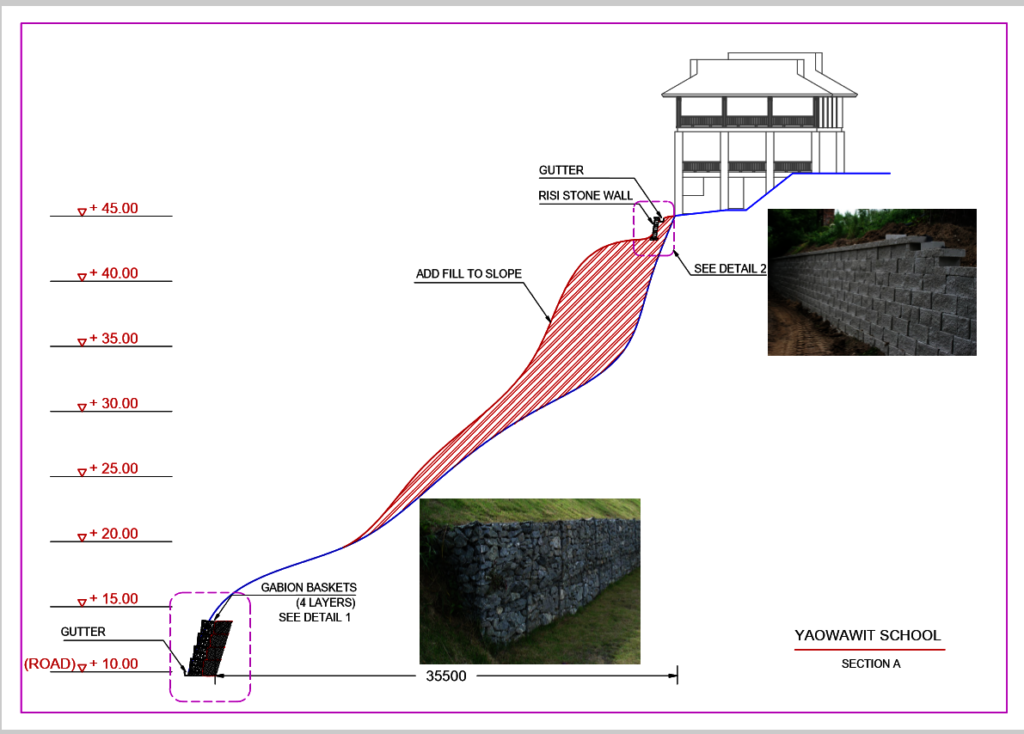 With the financial support from donors for the landslide and ground collapse that destroyed our school buildings in October 2018, we have started the reconstruction of the damaged area and buildings.
Since the mid of February 2019, our engineers have surveyed the damaged area and analyzed the factors contributing to the geological hazards during the monsoon season to find suitable approaches to make the restoration work firm and protect our school area against future threats.
They use heavy machinery to excavate the road and install gabions to stabilize and protect the slope against erosion from flood water. The gabions can strengthen the ground and do not jeopardize the ecological balance.
The cleaning up and restoration are in progress and scheduled to complete in the mid of May 2019 before the monsoon season. By the way, it was raining for a few week, which put a temporary halt to our restoration work to wait for the earth to dry.
Donations for restoring the damaged buildings are still needed. We are grateful for your support and concerns about the children safety , emotional stability, and education. And lastly, thanks all donors for your care and support for our school.