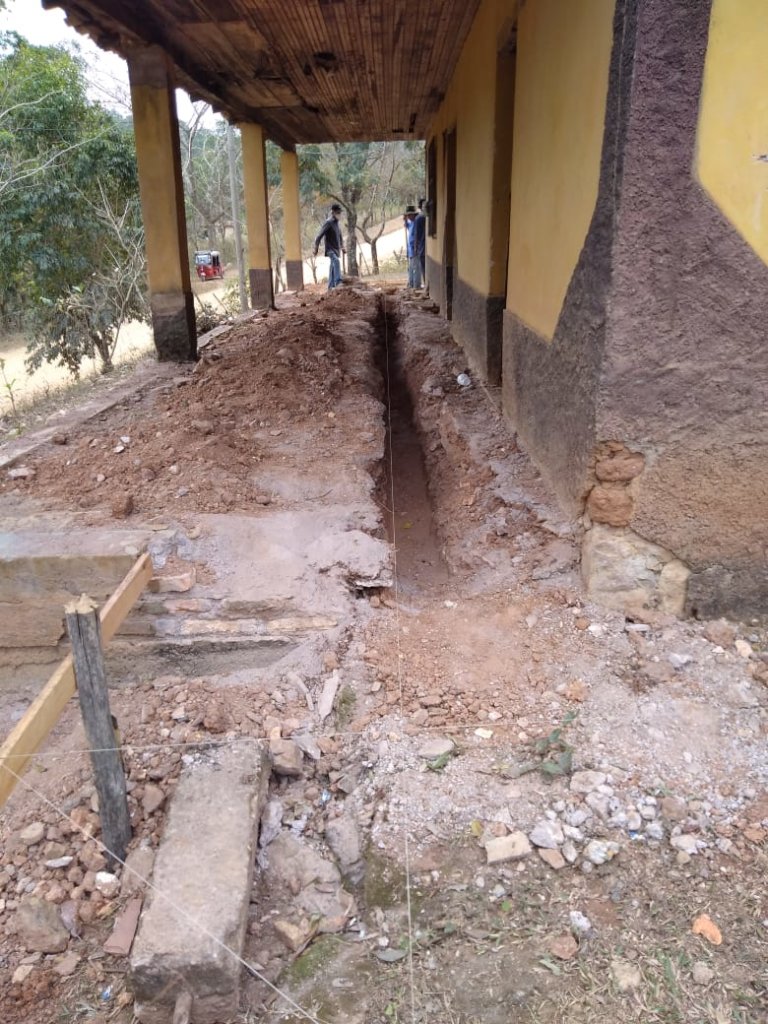 Dear Friend,
It's time for our first project update of the year and we are excited to share that we have had three months of work supporting Honduran community leaders to select, design and begin their projects to improve their communities in 2021. After a devastating 2020, plagued by the global pandemic, economic downturn and natural disasters, our community leaders are launching back into action to help build a Honduras where they can thrive and see their communities prosper and grow. The Solidarity Project is working hard to support our leaders, community interns and partners as they forge this path amongst continued uncertainty.
In the first three months we have worked closely with community partners in the villages of Coa Abajo, El Tule, El Aguacatal and El Ocotal, maintaining strong communication with the leaders as we have modified our Mesa Comunitaria Micro-grant program format to be covid-19 safe, condensing the amount of projects into one larger project per community rather than several events and winners per event. Most activities will remain remote, engaging community members in new and exciting ways.
Through this modification of our microgrant program, we have supported the community to conduct surveys and select a single microgrant project ($1,600) to complete in 2021. In the second half of the year, we will engage our other partner communities in Majada Verde, Nueva San Diego, and Soroguara. In giving a larger microgrant, we have been pleasantly surprised to see a trend among our partners, many having matched or exceeded our initial investment in their community by contributing saved up community funds, leveraging funding from other nonprofit collaborators or local politicians, and through planned fundraising.
Here is an overview of the work that two of our partners have began in 2021:
Community Partner, El Tule: Total Rebuild of Community Center.
Due to years of disrepair due to lack of funding, El Tule's community center was literally falling down. Originally constructed of adobe, the community has redesigned this center to breath new life into their village. Leaders from Tule conducted a survey to finalize the project scope and validate the community vote for this work and they contributed over double our initial investment for this project from funding they had saved up to complete this project. This community has also been working closely with local politicians to receive further funding and materials to support the completion of construction. Community members in El Tule broke ground on the project in late February and we hope it will be completed by June of 2021.
Community Partner: Coa Abajo: Restoration of "Community House'' Donated by a Village Founder.
In the village square of this community, sits a home of historic significance to the people of Coa Abajo. It was donated by one of the founding fathers of this village upon his death. He was an artist and poet inspiring many of Coa's sons and daughters to love their community and find ways to celebrate their history and support each other. With that said, Leaders in Coa Abajo designed a project to restore the "Community House'' to use it as a small museum and guest house in the community. They completed a survey to validate the community's desire to do this work in partnership with TSP. Leaders in Coa Abajo then began to host virtual fundraising events to collect an extra $1,000 US dollars to complete the restoration. The community has organized to connect with family and community members who no longer live in the community and reside mostly in Spain, the U.S. and Tegucigalpa.
The Solidarity Project is also excited to report that we have moved forward to organize with community leaders in El Aguacatal, Cedros to support the rebuild of their community bridge, which collapsed due to Hurricanes Eta and Iota in November of last year. We are excited to share that due to your support, we are contributing approximately $3,300 dollars to help them begin this work. In early February, The Solidarity Project met with community leaders to discuss this project and our partnership and we are committed to play a larger role in partnership with the community to help catalyze new partnerships and find new funding sources to complete the bridge. We are happy to announce that we have since then made a partnership with another local nonprofit that will provide pro bono engineering consultation to help us begin this work and they will provide support and oversight when the construction of the bridge begins.
We want to thank you for your support and solidarity with Honduran community leaders and our work in partnership with them. Your contributions help Honduran leaders and communities materialize dreams for they have had for their communities and families for many years. When we work in partnership so many amazing things can happen, and as we have seen recently, it even inspires others to collaborate and contribute to get larger projects completed! We look forward to keeping you updated on our work throughout 2021!
Stay safe & take care,
The Solidarity Project Team