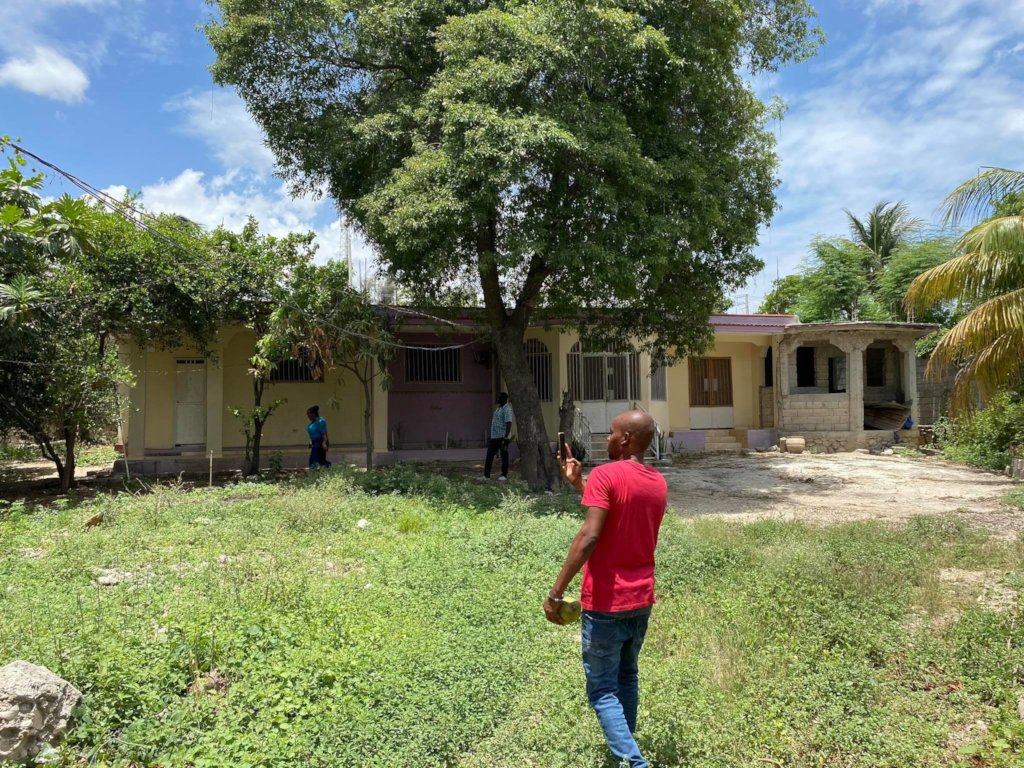 Thanks to your incredible generosity we have some big news to share from the HTDC orphanage in Haiti!
In a project report last December we explained how long-running political unrest in Haiti had led to rising costs and reduced income for the orphanage. In turn, this had caused plans to build a new house for the orphanage to be postponed, and they'd been forced to extend the lease on their existing property for another six months as a result.
That six months soon passed and, with the situation still volatile, the orphanage Director Carlo reached out in May to discuss plans to downsize:
"Due to all the protest problems in Haiti since July 2018, I was not able to get funds to work on the construction for the new place. That's why we had to pay for six months and now we need to pay again this month. We suppose to pay for another six months - from now to November.
Due to the Coronavirus there are even more costs. For example, the water cost increases because we use more water this time to clean. We use a lot of water to clean the house and clothes everyday.
But we have an idea because we have a little less kids now because a few were already adopted. So, we think because of the situation we should keep the number like this. This way we can find another house for a cheaper price - between $6000 - $7000 for a year, and make sure we keep all the kids and workers safe and looked after".
We agreed this plan made sense, and we told Carlo we could help with the costs if he could find a house. And it didn't take him long.
We soon received another update that Carlo had found somewhere great. Carlo explained as follows:
"We have found a great place very close to our current house. It's in a very safe area, just 5 minutes to the USA Embassy. There is running water and also electricity more of the time. We can also take our batteries from the current house for when the power is out".
Carlo also sent some photos which you can see with this report. We agreed it was a great house and, thanks to your incredible donations, Carlo was quickly able to pay the rent and take possession. We asked how he was getting on:
"The new house is smaller but the kids like the place because there is more shade in the garden, and they are excited that the playground from the old house is being set up now. We also build better beds for the new house and not bring the very old ones with us. We want to buy better mattresses too. We painted the place, and we fixed the yard and built a place where the kids can eat outside and watch TV and do other activities.
Thank you to all the donors who help us move. Now the kids and staff are all secure for the next year, and we worry less in this new place"
We echo Carlo's thanks. It's the end of an era moving from the old house which the kids have called home for almost a decade. In fact it was your amazing generosity that allowed us to rent the old house not long after the 2010 earthquake. But the orphanage's needs have changed over the years and with your support they're now ready to start a new chapter.
Thanks so much again for your incredible support. If you ever have any questions about the orphanage and how we use your donations, please don't hesitate to email Andy@IDVolunteers.org. I would be delighted to hear from you.