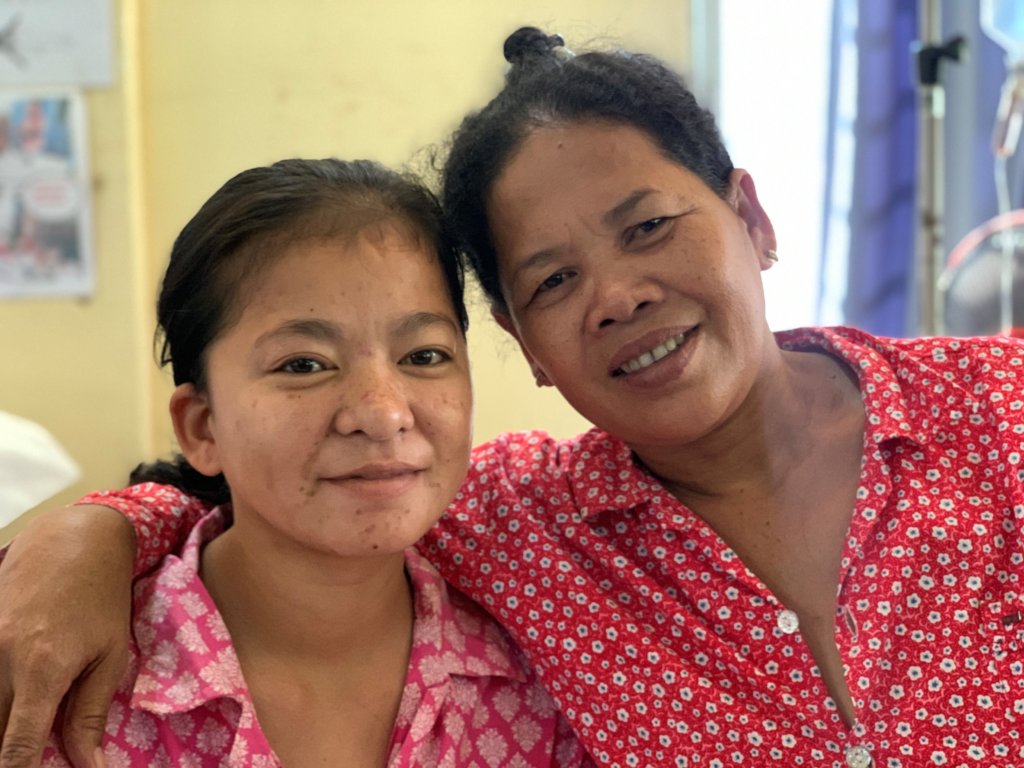 While caring for her 5 month old, Mrs. Ra dealt with increasing abdominal pain for 7 days before deciding to seek help. The thought of having to leave her new baby to get medical care was a struggle, but her pain was too much to bare. Ra first sought care at a local clinic that diagnosed her with appendicitis or a swollen uterus. The clinic told her that the best option for either diagnosis would be to come to Sihanouk Hospital Center of HOPE (SHCH) for her care.
Ra comes from the Takeo Providence where, prior to having her baby, she worked at a garment factory along with most of her family. Her husband works in road construction as a worker, which keeps him away 7 days of the week. In addition to their jobs, Ra's family tended to their rice farm. Since giving birth, she stopped working to stay home with the baby and tended to the house.
When she arrived at SHCH, her preliminary consultation seemed to validate the diagnosis of possible appendicitis, so a sonogram was ordered. Upon receiving the results from the sonogram, appendicitis was confirmed and Ra was informed that surgery was necessary. During surgery, it was determined that Ra's appendix had ruptured, adding complications to the surgery and recovery. Despite this complication, she was in the capable hands of the surgery team who were able to respond appropriately and complete the removal of her appendix and remove the infection from her abdomen.
One point that stood out to Ra was the compassion through humor shown by all the physicians she met. This compassion made her feel better about her surgery she faced, along with confidence in the surgeons that would be operating on her.
From the time Ra entered SHCH, she felt that she was treated by people that care. While recovering from her surgery, she noticed that the compassionate care she received before her surgery had continued in the inpatient department. She stated "It was nice to know that I had people checking on me 24 hours a day. Everyone was very helpful." Ra's care was still ongoing during our interview, but her prognosis is very good and she hopes to be discharged in the next couple of days. She was thankful and appreciative of the affordable and thoughtful care she received at SHCH.
Links: