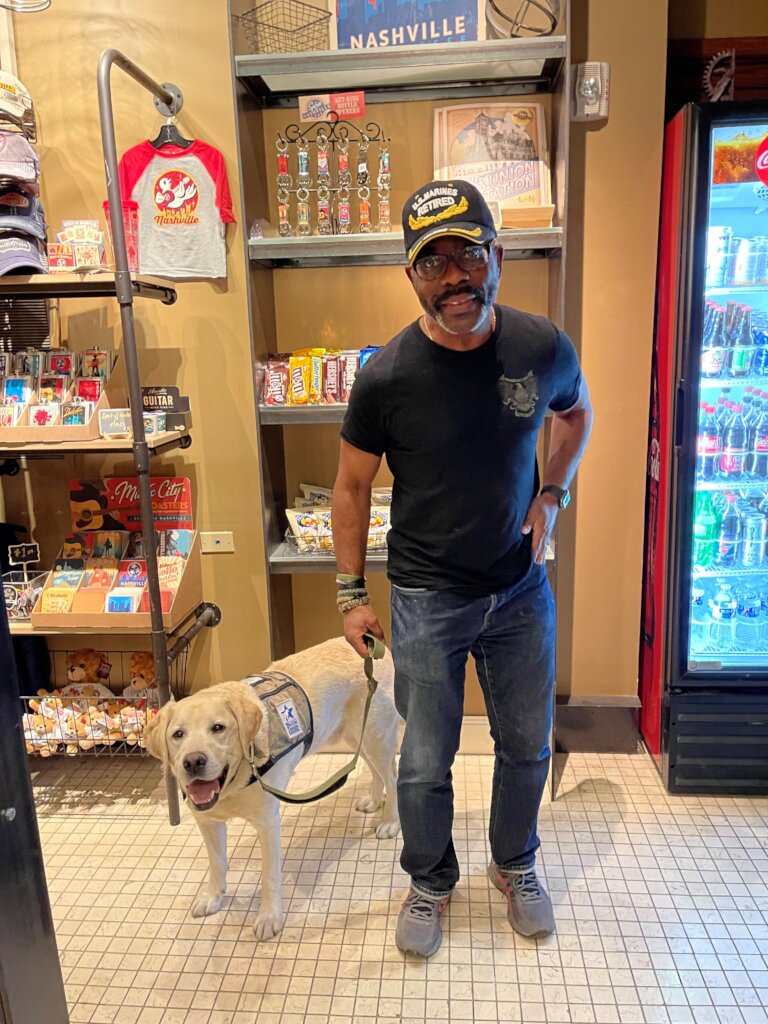 While many of us enjoyed a holiday season surrounded by loved ones, hundreds of thousands of Veterans are still struggling to find a way back "home." A fear of crowds. Depression. An overwhelming sense of isolation. Recurring nightmares. Unexplained feelings of guilt or resentment. The invisible wounds of war can manifest in various ways, but they all have something in common—the Veteran experiencing them feels isolated from their community and sometimes their families.

For many Veterans struggling with Post Traumatic Stress Disorder or Traumatic Brain Injuries, they feel disconnected and miss the sense of purpose that Military Service provided. Fortunately for our Nation's heroes, many are finding an ally to help them reconnect—a furry battle buddy with four paws and a wet nose.
A retired Army Reserve Colonel, David knows the strain of the mental load from combat all too well. Not only did he experience it first-hand during his deployments in Afghanistan and Iraq, but also as a retired VA social worker. With 41 years of military service, David dedicated his life to helping Veterans deal with their own invisible wounds of war—combat stress, battle fatigue, traumatic experiences, grief, loss, anxiety, anger and depression. After suffering his own brain injury in 2015, David knew he needed a partner to help.

In 2019 David received Quail, a yellow Labrador Service Dog, from Warrior Canine Connection (WCC), whom he affectionately calls "Gunny" in a nod to his Marine Corps days. David and Gunny are just one example of the dozens that have made a connection through WCC. Already, WCC has trained and placed 100 assistance dogs, providing all at no cost to wounded Service Members and Veterans.
But Gunny has helped far more Veterans than just Colonel Rabb. Throughout the dog's two-year training program, WCC enlists wounded Warriors in a therapeutic mission to help train the dogs for fellow disabled Veterans. By doing so, 5,500 wounded Warriors have already received the treatment they need—and deserve—to heal. One in five Veterans is dealing with PTSD. Far too many are taking their lives. Our work is far from done!
Thank you for being an important part of this work to support our nation's wounded Veterans. As you likely already know ... more than just a lovable face, service dogs are an ally on the mission to recovery!
Links: