Project Report

| Oct 6, 2021
Heidi: "You can see the satisfaction and gratitude"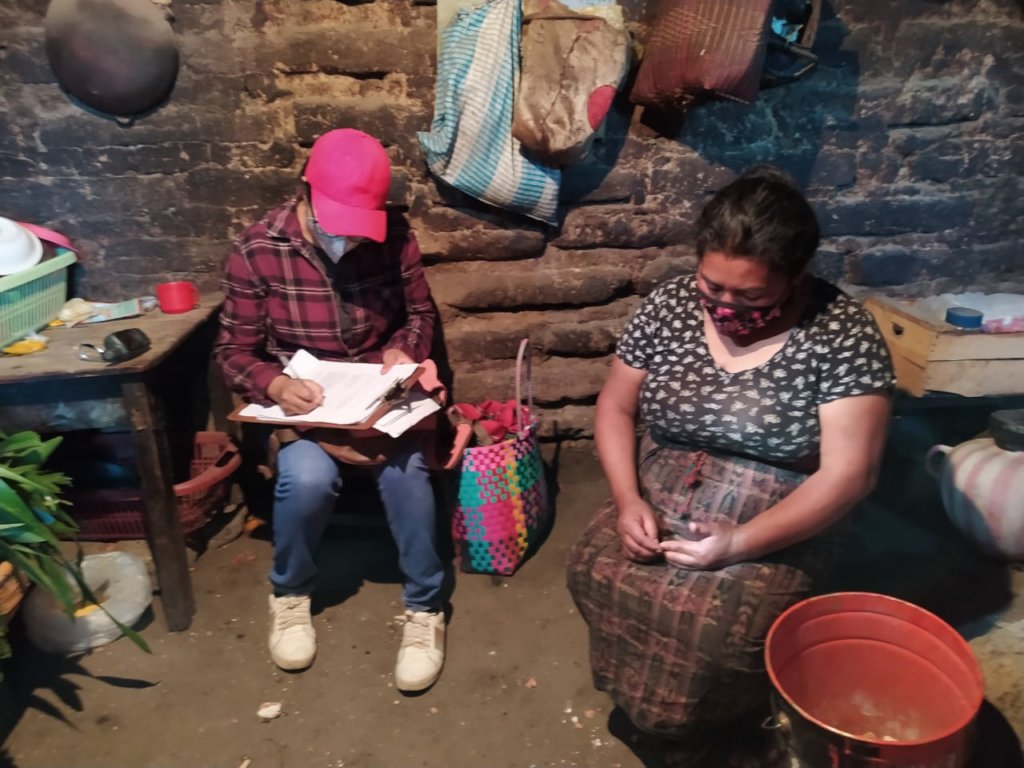 Dear GlobalGiving Supporters,
Thank you for your incredible generosity, without which this work would not be possible.
We've made a lot of progress over the last few months, since my last update. We delivered 36 fuel-efficient Chispa stoves to the communities of San Juan and Barra Sarstun in the Sarstun Multiple Use Area in Livingston, Guatemala. We will be conducting workshops on their use and maintenance this week!
For the joint project between the Municipality of Totonicapán and EcoLogic, we have carried out 100 socioeconomic diagnoses in different communities of the Municipality. The next step this month is the delivery of materials to each community and a second home visit to supervise the construction of the 100 fuel-efficient stoves.
We have been working with Heidi, a graduate student from the University of San Carlos, Guatemala, to implement some of the stoves and preliminary analysis. She notes:
"In my experience during home visits to potential beneficiaries, I can really see the interest from families and the willingness to collaborate with the project by contributing their local materials toward the process (block, sand, clay)."
She adds: "After the formal delivery of the stove and recommendations for its use, you can witness the joy of each family in using their fuel-efficient stove. You can see the satisfaction and gratitude toward the organization and the people who make this change possible for the better in their home."
We received a special request from the Office for the Defense of Indigenous Women in Totonicapán. They requested a fuel-efficient stove for a single mother who has been a victim of domestic violence. She lives with her four children in a very small space, where the same area she uses to sleep is the one she uses to cook. We will be working with them to build a stove that will reduce the smoke and pollution inside their small home, making it safer for all.
Stay tuned for more updates! I look forward to sharing our progress and the impact your support is having. We are deeply grateful.
In solidarity,
Mario Ardany de Leon, Program Officer