Project Report

| May 5, 2022
Planting with the Youth from Dar Tifl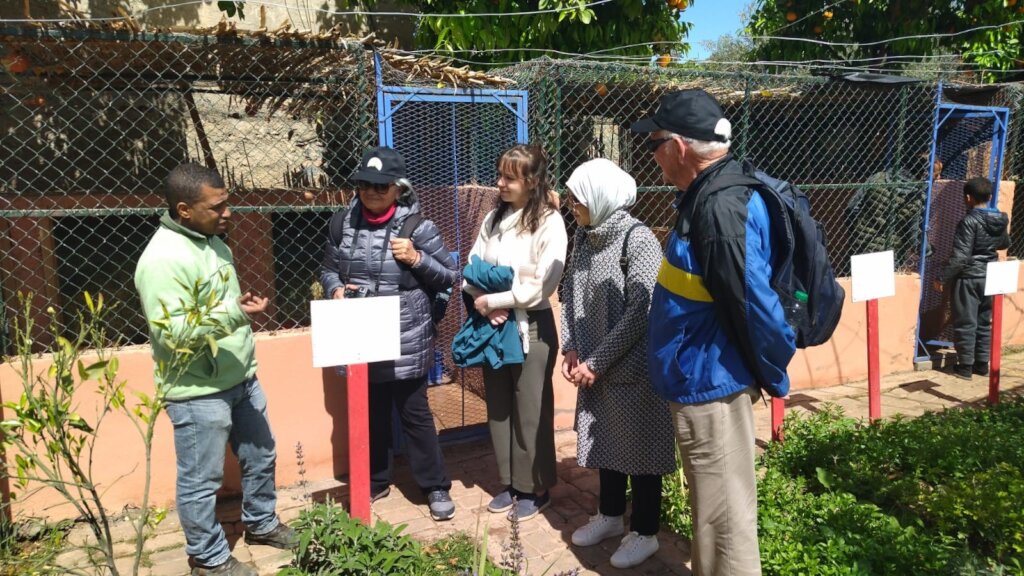 Planting has always been an interest not only for adults but also for younger kids, and this is what our visit to Dar Tifl Marrakech showed.
HAF's Farmer to Farmer (F2F) team, alongside the U.S. Volunteer Mrs. Stenstrom, paid a first visit to the Dar Tifl Orphanage in Marrakech. The purpose of this visit was to meet with the kids and the staff there and get a better understanding of the activities being undertaken at this orphanage.
The place is spacious enough to shelter up to 400 kids, and it consists of residential units for boys and girls, dining rooms classified by ages, study rooms, a sports room, an arts and crafts area, an environment club, a pedagogical farm, bathhouses, and a mosque. Therefore, the kids have a variety of daily activities they can pursue in addition to their studies.
The F2F team and the staff at Dar Tifl had previously discussed the possibility of conducting a planting workshop with the kids, which had indeed been implemented the next time the team and the volunteers visited the orphanage.
U.S. Volunteer Afra Stenstrom started her workshop by asking the kids some planting-related questions, and to our surprise, the kids seemed to already posses a great knowledge about planting trees. This contributed greatly to everyone's enthusiasm during the workshop. After a brief tutorial by Afra, we soon began planting the trees, which were provided by the High Atlas Foundation for the benefit of the orphanage.
The second section of the workshop consisted of teaching the kids how to germinate the seeds using tissues and plastic bags. Germinating the seeds using a damp paper towel speeds up the sprouting process of the seedlings; it starts by wetting the tissue well and then spreading the seeds inside. The third step consists of wrapping the tissue twice before sealing it up in a plastic bag, which should then be put in a place that is accessible to light. These steps were clearly understood by the children who were fully engaged and concentrated on Afra during her explanation.
The outcome of this germination experiment can be seen shortly, and then when the seeds sprout, they can be moved to small pots first and then bigger ones as they continue to grow. These fun activities allow the kids to discover the process of germination and planting trees, and opens the door for young, new gardeners to grow.