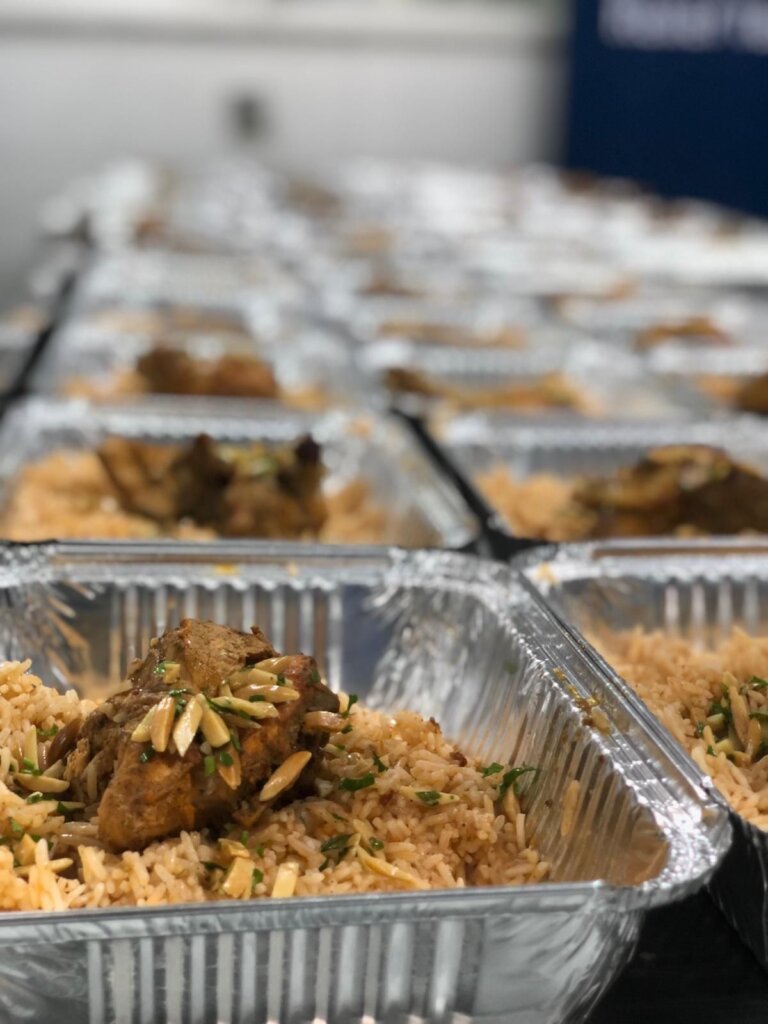 In August, a humanitarian crisis unfolded in Afghanistan as the Taliban seized major cities and quickly advanced toward the capital of Kabul. Tens of thousands of individuals and families sought evacuation, including Afghan refugees who had previously worked with the United States or other governments, and people who feared life under the Taliban regime. In a matter of weeks, more than 100,000 people were flown out of Kabul.
United States
WCK activated at Dulles Airport in Virginia to welcome arriving Afghans with comforting meals as they disembarked their plane, some after waiting for 10 hours. Due to this long wait time, our team was at the airport until as late at 3:30AM serving meals. We had the meals available at the main terminal where evacuees arrived after going through Customs. To decrease the length of time waiting on the plane, officials at the airport opened a temporary site at a United Airlines hangar for individuals who needed more time to be processed. WCK served 1,800 meals at this hangar in addition to the 3,000+ meals distributed at the main terminal each day.
WCK partnered with small, local Afghan-owned restaurants to provide delicious and culturally appropriate halal meals. WCK partner restaurants included Kabobi, owned by Khaleeq. He told us, "I was a refugee in the 1980s, so to give them a meal from the heart after they've been traveling for days — it tells them there's someone here who understands them." Sam of partner restaurant Sheesh Grill is also a refugee who fled Afghanistan with his family in the 1980s. He shared, "The food is homemade — how it smells and tastes back home. This is Afghans cooking for Afghans, refugees cooking for refugees." In total, WCK worked with 13 restaurants to provide more than 60,000 meals at Dulles International Airport.
Spain
The Torrejón de Ardoz air base in Madrid was selected as a central layover for Afghan nationals, many of whom were arriving in a state of extreme exhaustion, staying at the center awaiting transfer from the temporary shelter to other locations for processing. WCK activated our local Relief Team to cook and deliver nourishing halal meals from our kitchen in Madrid. Our kitchen was led by Nadia Ghulam, an Afghan refugee herself who has experienced life under the Taliban regime. Nadia escaped by disguising herself as a boy and has since resettled in Spain. She helped us prepare fresh meals for Afghan refugees arriving in Madrid. Nadia's inspirational story is featured in the links section. WCK also prepared comforting halal meals for Afghan evacuees departing from Naval Station Rota in the Spanish province of Cádiz. In total, we served more than 7,000 meals in Spain.
Qatar
Doha served as a key destination for evacuation flights from Kabul. Thousands of Afghan refugees arriving in Doha were processed at a military base and stayed in nearby shelters before continuing on to Europe or the United States. WCK provided meals at the military base and a nearby shelter for families here, many of whom were encountering long wait times in the heat. We worked with Ard Canaan Restaurant and Qatar Charity to serve meals to Afghan families. In total, WCK distributed 112,000 meals in Doha.
Thank you for supporting our emergency response to provide comforting meals to Afghan refugees. Continuing our strong commitment to refugees and displaced populations worldwide, WCK lent our support in the best way we know: through good food and hope.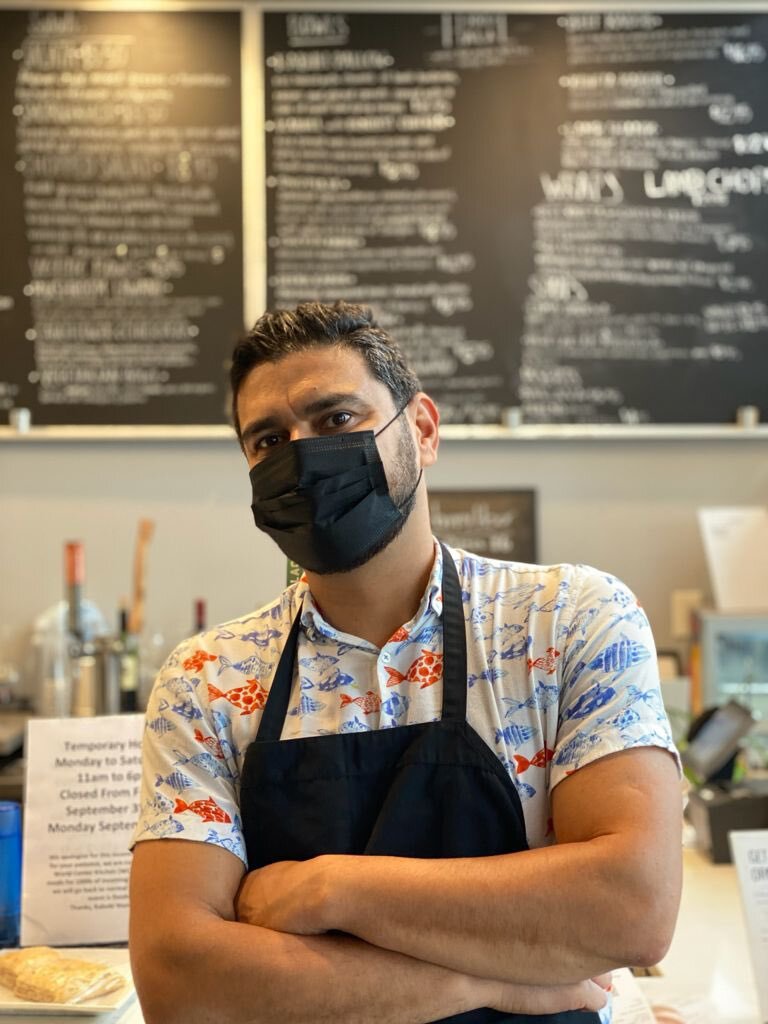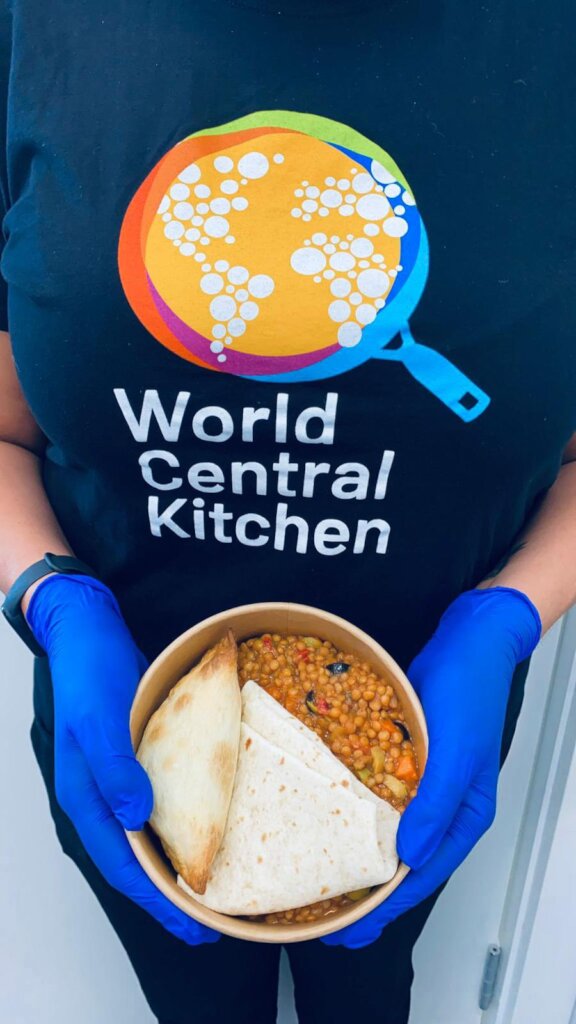 Links: