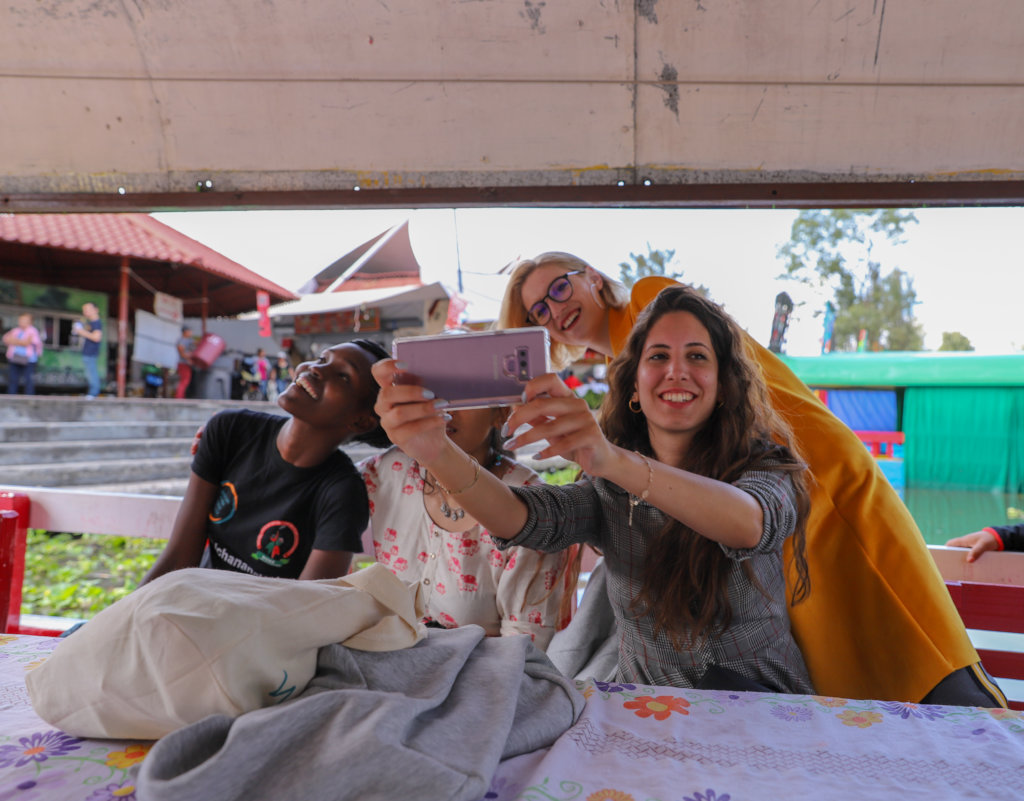 Thank you so much for your donation to With and For Girls!
Your kind contribution means we ensure girls' voices matter and that we amplify the fact that girls are best placed to lead and inform on issues that affect them. The With and For Girls Collective is a group of organisations that champion the collective action of girls as agents of change. We believe that when girls organise, they and their organisations can play a leading role in transforming societies and building gender equality.
The With and For Girls Collective spent 2018 having a very busy but reflective year. We wanted to work more closely with and listen to grassroots organisations, and the girls behind them, to discover how we can further extend our support to girl-led groups.
We conducted surveys and also an external evaluation of the Awards programme we run. This highlighted a need for girl activists to have more opportunities to collaborate with each other, speak to donors and have access to the tools to help them improve their current projects. We also saw the importance of self-care and preventing burnout with girl activists.
Collaboration:
As a Collective, we believe in the power of collaboration and understand the importance and power of grassroots organisations connecting, exchanging ideas and being able to support one another. In response to this, for the first time, we launched two secondary funding grants - one for Collaboration and the other for Visibility. The Collaboration fund gave organisations from all over the world the opportunity to visit one another and learn from each other's programmes, common dilemmas and solutions.
Visibility:
As you may have guessed, the Visibility fund gave the opportunity for organisations and girl activists to make themselves more 'visible' in the contexts they're working in. This could be attending events, meetings and conferences where they are able to talk to relevant stakeholders and gain more recognition and support.
Mexico City
It is far too often that decisions are made about girls without girls. This is why last October, the With and For Girls Collective brought together 12 girl activists from organisations in Palestine, Kyrgyzstan, U.S.A, Poland, Kenya, Nepal, Barbados, Guatemala, Israel, Romania and Nicaragua! Each and every girl activist who attended works tirelessly in their countries to improve the lives of girls and so we wanted them to be able to share their realities with the Human Rights Funders Network at their annual global meeting in Mexico City. Once we arrived, the girls organised themselves to take over the closing session of the conference and reach out to the many attending key stakeholders.
Self-care
Activism for a girl in an aggressively patriarchal society can be emotionally and physically draining and can also be quite lonely. It was truly inspiring to see girls from all over the world bond so quickly on a deeper level and be able to share and connect about the problems and solutions they have experienced. 2018 was the year that we, as a Collective, really wanted to cultivate the culture of self-care and wellness within our own organisations and those we support. Consequently, in Mexico City, we had a wellness coach available at all times for girls to be able to speak to and unwind in between the hectic everyday activities. For many girl activists, burning out is a real risk. Fighting for your basic human rights whilst trying to navigate and juggle the daily struggles of being a young woman or girl can be pretty overwhelming, so self-care is something we would like to continue to focus on and support.
You can watch a video on our time in Mexico here.
We learnt a lot over the past year and in 2019 we are ready to take on new projects, provide more support to girls globally and ensure they are able to come into spaces where decisions are made. Thank you for supporting, believing and standing with and for girls. You will hear from us soon!
In the meantime, stay up to date with our latest happenings and see some exciting girl power content, remember to sign up to our newsletter and follow us on Twitter, Facebook and Instagram.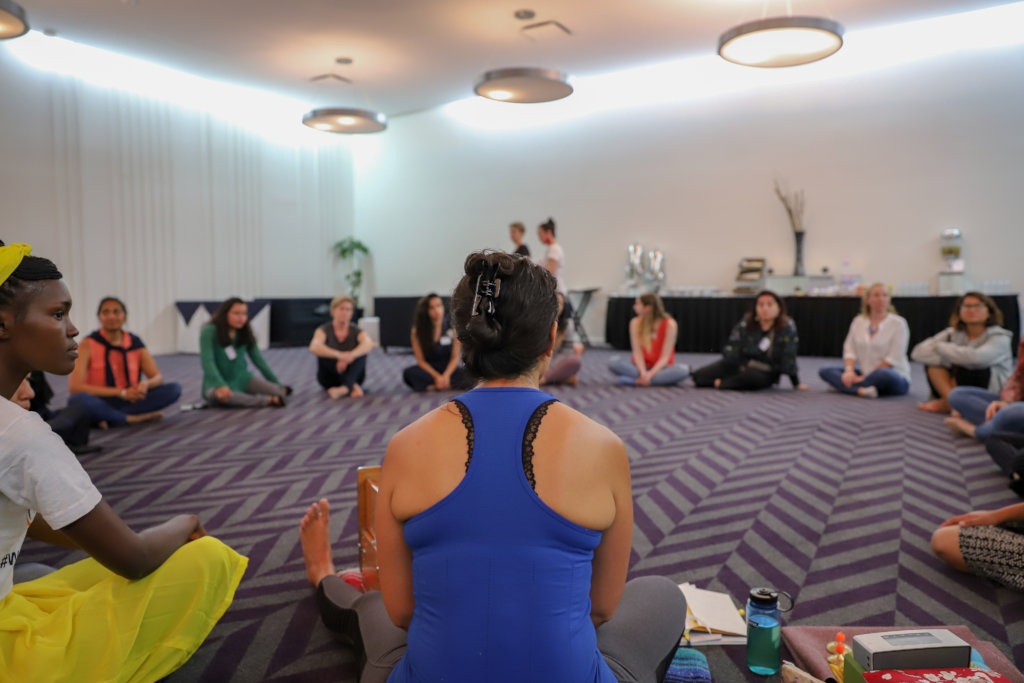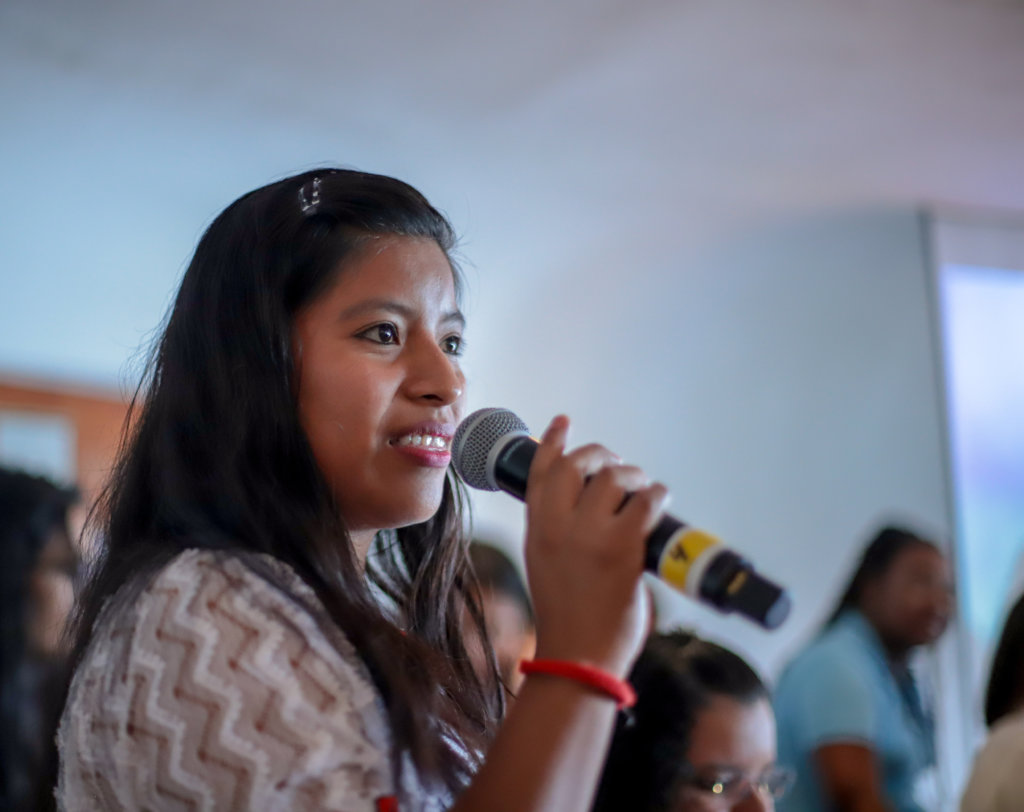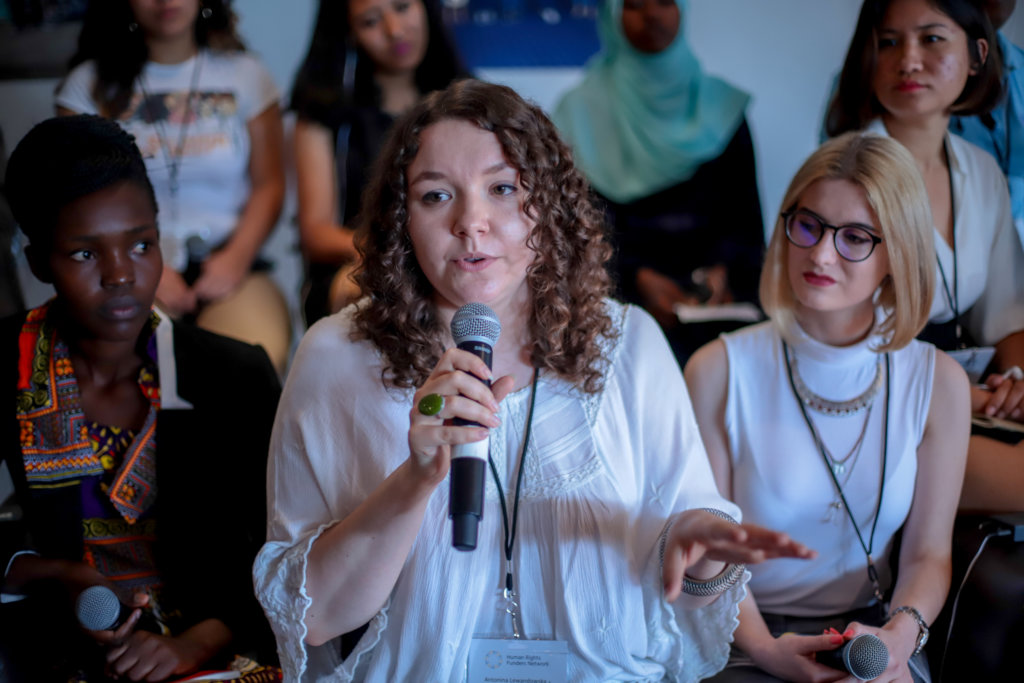 Links: