Thank you so much for your donation to the With and For Girls Collective via Stars Foundation!
Your kind contribution means we ensure girls' voices matter and that we amplify the fact that girls are best placed to lead and inform on issues that affect them. The With and For Girls Collective is a group of organisations that champion the collective action of girls as agents of change. We believe that when girls organise, they and their organisations can play a leading role in transforming societies and building gender equality.
This summer, the With and For Girls Collective was really excited to take part in the #MeToo and Philanthropy: From Violence to a place of power London convening. The event took place on 10 July 2018 and was hosted by NoVo Foundation, Oak Foundation, Unbound Philanthropy and Ariadne, and facilitated by Jude Kelly. The aim of the event was to explore how philanthropy can radically increase its support for the movement to end violence against all girls and women. It was attended by incredible activists, funders, journalists and culture shapers from around the world, including actor and activist Emma Watson, Marai Larasi and Pragna Patel.
The convening sought to examine the specific context for work to end sexual violence in the UK and Europe, where growing momentum around #MeToo and other movements is coupled with rising nationalism, austerity politics, the closing of civil society space and assaults on human rights. Director of Stars Foundation, Swatee Deepak, spoke on a panel with Ruby Johnson from FRIDA — The Young Feminist Fund entitled 'Supporting Movements to End Violence Against Girls and Women, A Funder Perspective'.
We were excited that we could work with the organisers to give Nasra Ahmed from With and For Girls Award-winning organisation Integrate UK a platform to speak from the perspective of being both a young woman and a grassroots activist. She was on the panel alongside Emma Watson, Marai Larasi and Devi Leiper O'Malley. Marai is the Executive Director of Imkaan, who has worked on ending violence against women and girls for over two decades, and Devi Leiper O'Malley, who has worked with women's funds for almost 10 years and currently works as the Co-Executive Director of Collective partner FRIDA — The Young Feminist Fund.
As a Collective we firmly believe in centring girls' voices at the heart of everything we do. As part of one of our strategic objectives to increase recognition and resource available to strong girl-led and girl-centred organisations, we invited 18-year-old Jorja from With and For Girls award-winning organisation Global Girl Media to participate in the event. In the blog below, Jorja gives us an insight into the valuable media experience she gained from shadowing Brooklyn-based Creative Bionics — "A badass, female-centric, production company dedicated to social transformation".
"From Violence to a Place of Power, gave me an insight into a new world; it provided me with a look into a possible future path. When I first entered the venue, the atmosphere ignited by the presence of strong women overwhelmed me. It gave electricity to the room. Walking around I honestly felt inspired by the people I was surrounded by. Immersed in intellectuals and creative people, it was a great feeling. I got to see the venue unfold, as they prepped for the next day for the guest speaker Emma Watson. Every room at the event featured feminist artwork. As an art student, I definitely appreciated seeing the work develop; being able to see each individual room get set up for the exhibition and observing the unique art pieces start to take form. This also gave me the opportunity to understand the story behind the art.
Two art pieces stood out in particular for me, the first being the work of Adelaide Demoah. Using her body as a medium, her work expresses black oppression, culture and history. This conveyed sensuality and really resonated with me as a proud black woman. The other artwork by Natasha Monfared really stood out for me as her work tackles political issues of today. I felt the piece gave a powerful voice to the Muslim women who had fallen, was a very strong message. Since the Iranian Revolution of 1979, women have constantly found ways to rebel against restrictive laws. Natasha Monfared highlights this ongoing resistance by Iranian women through a sculpture. Monfared aims to raise awareness of a fleeting moment of protest. The fists, which were part of the art piece, emphasised the solidarity in resistance.
Continuing onto the next day I was invited to join the film crew from Creative Bionics as a runner. Although at times the role seemed strenuous, it was a very useful and beneficial position. I got to observe the other different roles such as editor, who has to work with a quick turnover time, copying SD cards and editing out parts of the film that aren't necessary. The sound monitor makes sure audio is in tune with the guest speakers. I realised this role, in particular, is much more valuable than I originally thought. The person has to keep the sound in sync with numerous factors, which isn't as easy as I initially perceived.
While working I did manage to catch glimpses of Emma Watson, and I thank the Stars Foundation for providing me with this opportunity to fangirl inside! I tried my best to compose myself when around Emma. It was just such a great and new experience, especially as I have listened to her talks before and getting to listen to her on that day was captivating. She constructs her words in a beautiful and concise way and her words spoke volumes to everyone around."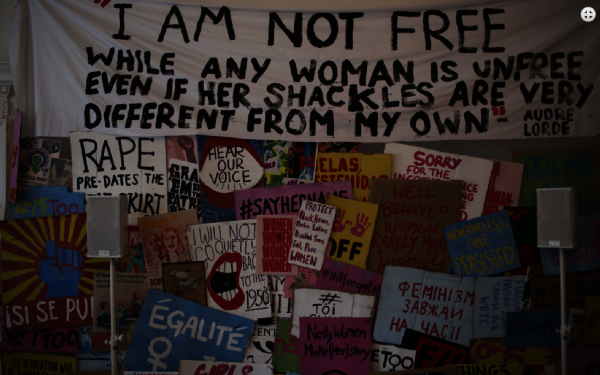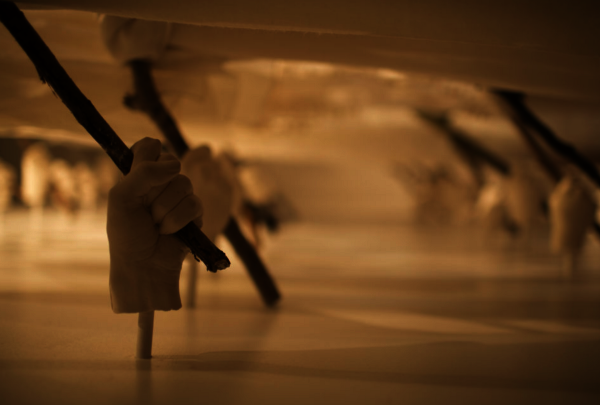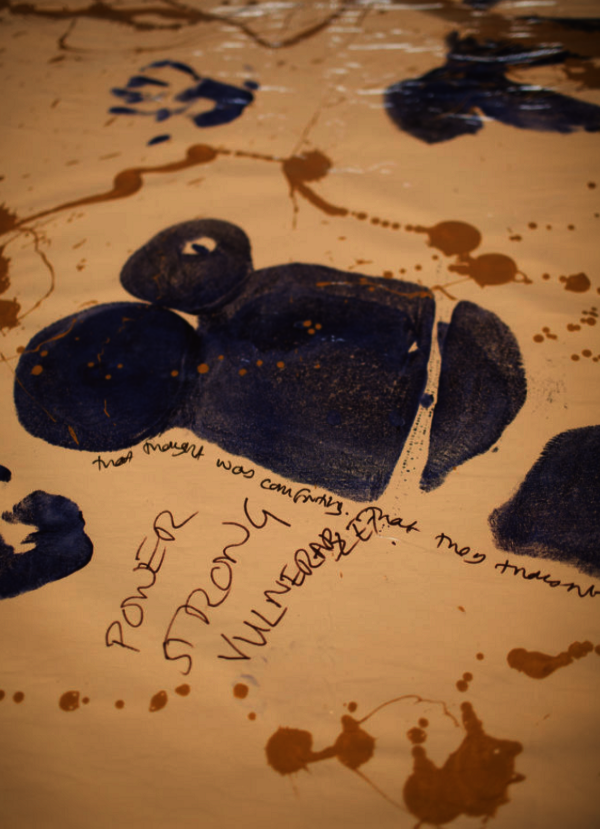 Links: