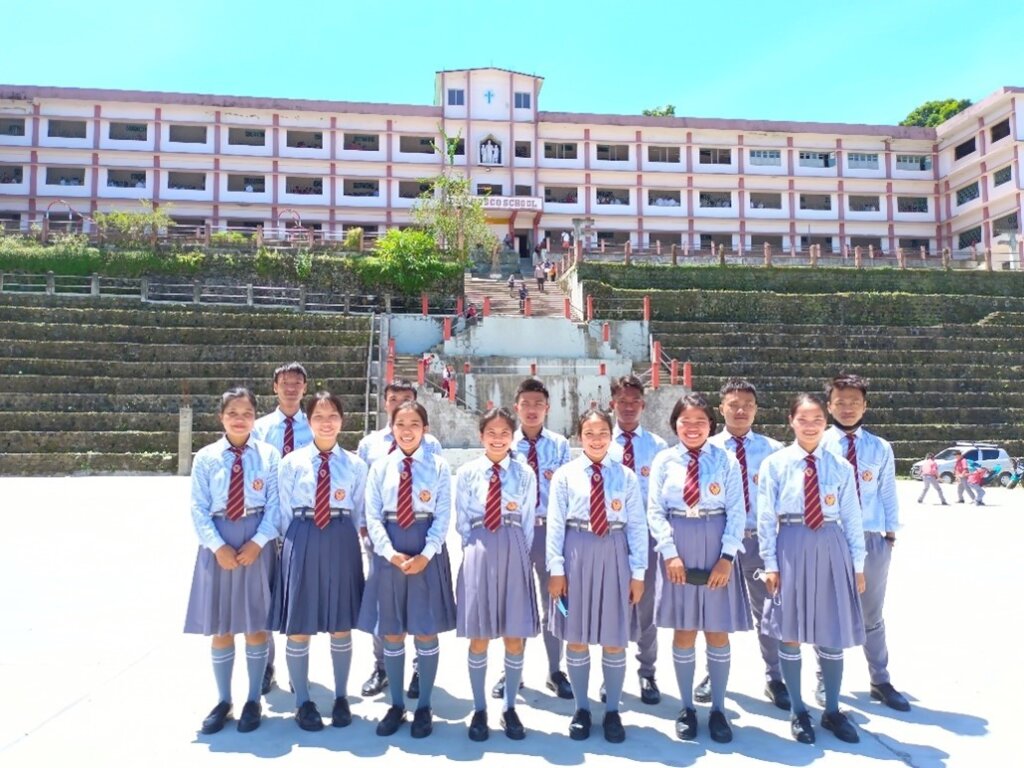 Over the 2021-22 academic year, we were delighted that 20 further young people from across Chin State, Myanmar, were granted the opportunity to reignite their dream to study, which gives them hope for a better future. All of our students have friends who have left their homes and families in order to join the People's Defence Force (PDF). Some were forced to flee their homes and have been hiding in the jungle as Internally Displaced People (IDPs). Others were living as refugees over the border in India. Due to the unprecedented security concerns and covid restrictions there were many logistical and communication difficulties in the region.
On arrival, our partner, Prospect Burma, conducted a scholarship information-sharing event. Students were given an in-depth introduction about what to expect and what opportunities would be available for them beyond their college course. The students were really excited to learn about these opportunities, and felt even more motivated in their studies as a result of looking to the future.
Mizo is the most commonly spoken language in Mizoram State and is a compulsory subject for many students. In addition, many educational facilities teach in English. Students were given language lessons in both Mizo and English alongside their course study, greatly boosting their confidence. India has achieved a world-standard education system that encourages students to develop critical thinking, reasoning and problem-solving skills. In contrast, the education system in Myanmar enforces a system of memorising information by repetition. After four months of attending the intensive English language course, the students grew in confidence, developing critical thinking skills and effectively communicating with local friends.
Physical, emotional, spiritual and academic support are essential aspects of our role as facilitators of the students' education. Regular social events provide opportunities for students to meet members of the community. Church leaders give talksthat offer moral support, motivation and encouragement. The students are excelling academically as well as in growing in their characters and overall well-being.
Celebrating Success
We now have 40 students studying at Year 11 & 12 level. In Year 12, all of the science students passed in the first division, which means all the students scored 60% in their final exam. We are extremely proud of their achievements despite facing such adversity.
Testimony
My name is Dedan (name has been changed) and I am 19 years old from Chin State, Myanmar. Currently I am studying in Year 11 in the Arts stream. I have three sisters and three brothers. My father was a primary school headmaster but recently left his job and joined the Civil Disobedience Movement, and my mother is a farmer. In Myanmar, a school teacher's salary is very low and it was never enough for our family to live on. I studied primary and middle school in my village and continued my high school at Matupi Basic Education High School. With the help of generous donors, I passed my matriculation exams whilst attending the Health & Hope, Education For All project after having failed to graduate for the previous two years.
Due to the military coup and covid-19, all colleges and universities have been closed and the country's education system has been completely ruined. My dream of studying on a business course and becoming someone useful for the community was broken.
But Health & Hope and all the donors have given me a golden opportunity to study in India. You gave me hope when I was hopeless. In the future, I would like to become a skilled businessman. Chin State needs great improvement in the economy. Most of the people are poor farmers with very low incomes. I would like to create business opportunities for farmers to sell their farm products.
Lastly I would like to convey my deepest gratitude to you for supporting me to continue my education abroad. I strongly believe that one day I will become a helpful person for my people.
Thank you so much for your support of our Freedom to Education Programme.