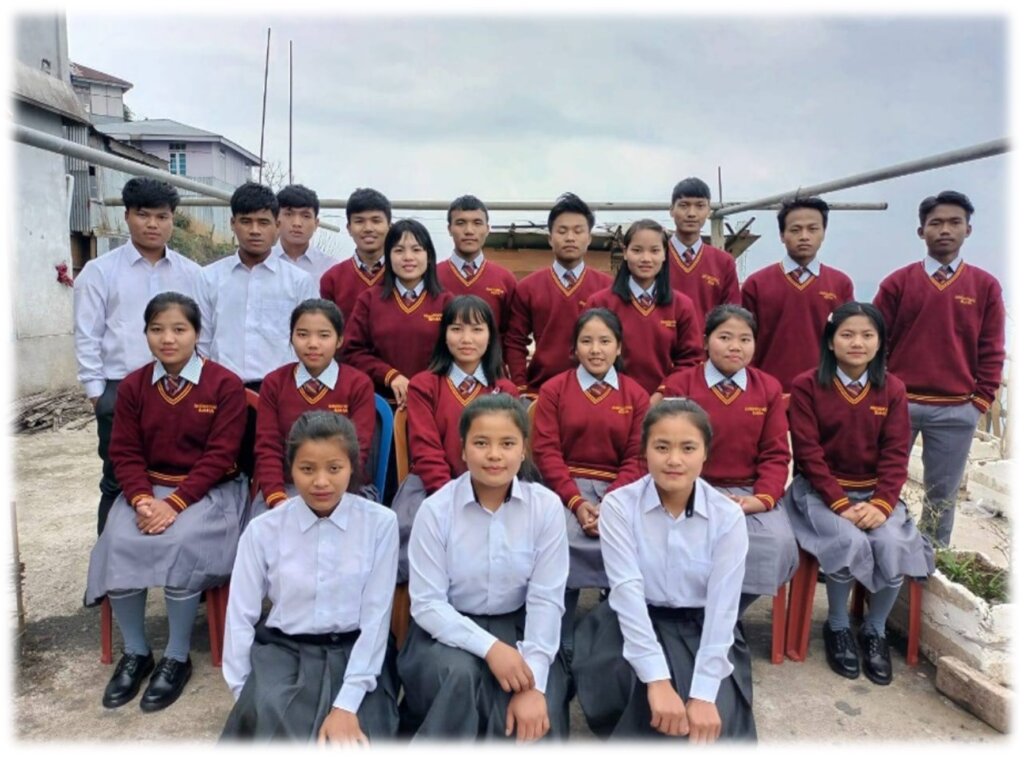 Dear Friends
Thank you for your ongoing support of our Freedom to Education programme. As you will be aware from our last update in October, sadly the crisis in Myanmar is deepening, and conflict intensifying. As a result, the numbers of people displaced from their homes fleeing the conflict has been increasing rapidly. Health and education systems have virtually collapsed, and it is reported that only 10% of students registered for education after the coup in February 2021. This will create a short and long term crisis for Myanmar as young people are not attending school, but also being encouraged to join local resistance groups and fight the Myanmar army.
Yet hope remains. The opportunity presented through the Freedom to Education programme from your generous support is therefore literally a lifeline for our students. Our programme currently sponsors 27 students in India and China.
The 20 new students in India have settled well after their arduous journey on foot in September. The first six months of their education has been very challenging, with significant hurdles to overcome with language learning (lessons are delivered in Mizo and English), the new environment and keeping up with a new education system. We are able to provide additional language classes for our students, regular mentoring and pastoral support which has helped greatly through this initial period. They have also been able to receive Covid-19 vaccinations.
One very recent piece of news to celebrate is that one of our students, studying science in Class 11, came top in the mid term exams out of 102 students! What a wonderful achievement despite all the challenges being faced.
Currently, the students are all engaged in preparation for their next set of exams in Feb/March. After the exams the students will have some holiday time during which they will undertake careers counselling, further language tuition and basic computer skills.
Here are some quotes from a student, parent and teacher:
Student: "My name is Miss D***. I am 17 years old. I was born in a very remote village where there is no proper education, basic primary health care, no communication and difficult transportation. I felt so hopeless and helpless about my future until I heard the news about the scholarship programme with Health & Hope. My mother and I were so pleased when I was selected to be one of their students. I am extremely grateful for this scholarship."
Parent: "I am the father of Mr M***, one of the FEP students. I am very grateful for all your love and support for my son. I am very thankful to you for supporting his education but also for saving his life with all his friends of the same age joining the CDF [local defence force] to join the fight against the military. I do send my gratitude and prayer to all of you."
Teacher: "I am a mathematics teacher in *** school. It's been a long time since I have seen such obedient and disciplined students and also a willingess to study hard. I understand that they will face many challenges in their studies because I saw English as the biggest obstacle for these students, however, I have seen their improvements within these few months. I can see they will be someone in the future."
We are so grateful for your continued partnership which is enabling us to provide this much-needed support. If you would like to find out more then please get in touch via our website. We'd love to hear from you!
Thank you again for your generous support.
Miles