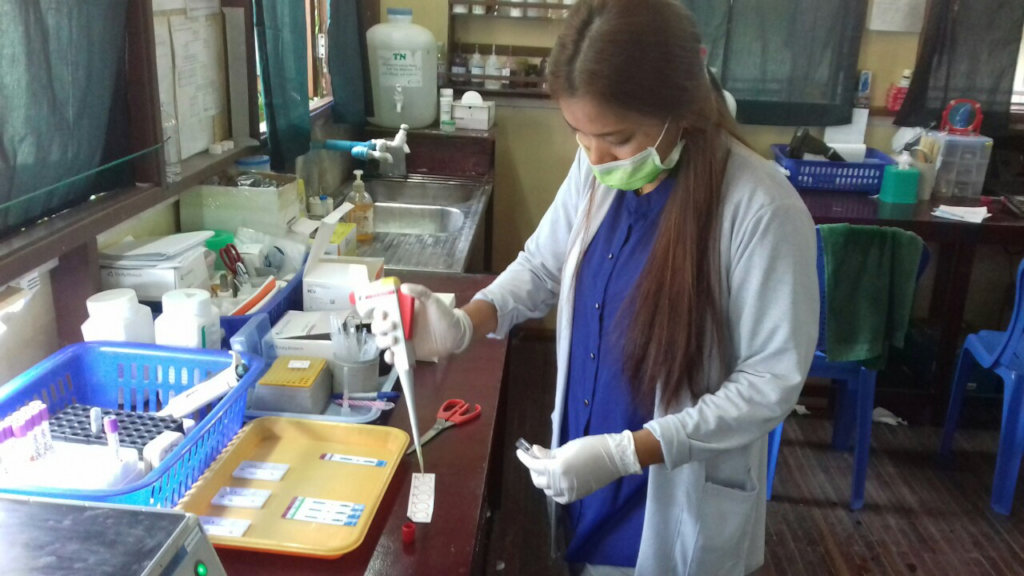 We are so grateful for your continued support and commitment towards our work.
The impact of COVID-19 is being felt worldwide, and many of our FEP students face an uncertain time as their universities and colleges have temporarily closed. We hope that they will still be able to sit their exams if the restrictions are lifted in time. In the meantime, we are ensuring that they are being supported through this challenging time with pastoral care, financial support, and continued educational support and advice for their future studies and careers.
YinYin is one of our students who is in her final year of studying a BSc in Medical Imaging Technology in India. She is about to start an internship in Yangon, Myanmar and has written a short update on her time at university and what she hopes to do in the future.
"Before I became a part of FEP, I completed my higher secondary in my home town in Chin state, Myanmar, where there was no internet, libraries or schools teaching English. After I passed my Year 10 exams, I was selected to continue my studies as part of the Freedom to Education Project (FEP). Health & Hope supported me with accommodation, food and finances so I never had to worry. But, I still faced lots difficulty in the lessons and language. Everything was in English, which I didn't understand very well. Thanks to the support and encouragement I received from the Health & Hope staff and other students, I passed my class 11 and 12.
When the time came, I was able to study my Bachelor's Degree with the support of Dr. Sasa and Health & Hope. My life has been totally changed because I improved a lot in my studies, and also have grown spiritually - as well as in my English and communication skills!
We have classes for three days a week at university. We used to participate in class activities and give class presentations, which I never did before. But taking part has helped me to improve my English and confidence. We also have a medical posting for three days a week in MRI, CT scan, and X-ray at Bethany Hospital. In hospital we do patient preparation for imaging procedures, learning how to position the patient and operate the equipment. During this experience I have come to realise how all medical professions are connected and how important each one is for making the right diagnosis, and giving the right treatment to the patient.
As my studies continued, the lessons became harder, alongside increasing hours at the hospital. It is getting more and more challenging, but I am very happy to say that I have continued to progress in my studies. Not having to worry financially is such a great relief and allows me to concentrate on my studies, and I know this is because of your support.
I am going to do a one-year internship in Myanmar from this coming July. I am very much looking forward to this as I have heard many amazing stories from my senior FEP students about how much knowledge, experience and practical skill they have gained from their internships.
I am thrilled to be studying this course - I feel my life is more meaningful from being part of the medical imaging team, and being able to help others through my work. Thank you so much for supporting me; I am so grateful to be an FEP student!"
YinYin is the third generation of nurses returning from the FEP to Myanmar. Over the last year, three graduate nurses have been working full-time as part of our staff team, delivering community and maternal healthcare services across our projects. In addition, a further four undergraduate nurses have been serving in a volunteer capacity while gaining crucial experience at Hope Clinic, along with supporting our maternal health projects and working with our partner, Medical Action Myanmar. Below are some photos of these nurses delivering training to local healthcare workers and critical care in the community.
We have recently updated our website with the latest news on our response to the COVID-19 crisis. As we work with the team in Myanmar to develop our plans in response to the current situation, we will endeavour to update you further on this. In the meantime, if you have any questions about this or any of our other projects, please feel free to email me directly on philippa.wilford@healthandhope.org.
Thank you again for your continued support and partnership. Your giving is making a wonderful difference to our students' lives who are, in turn, using their skills and qualifications to bring life-saving healthcare to their communities.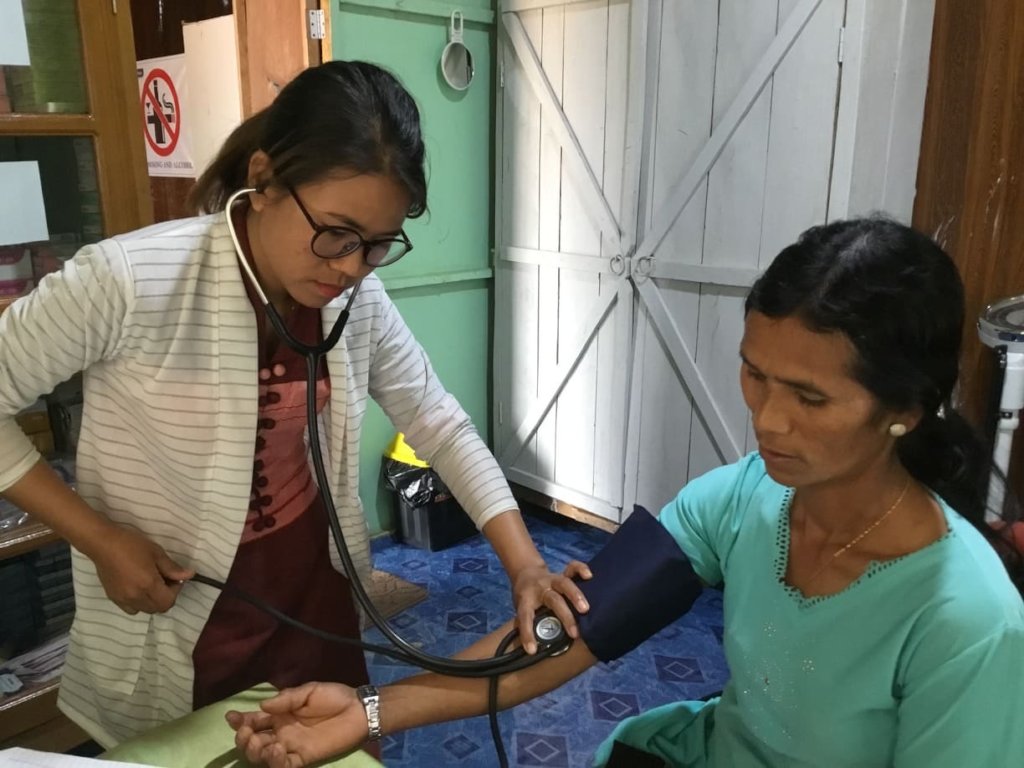 Links: