Project Report

| Nov 1, 2019
Free transportation for children with cancer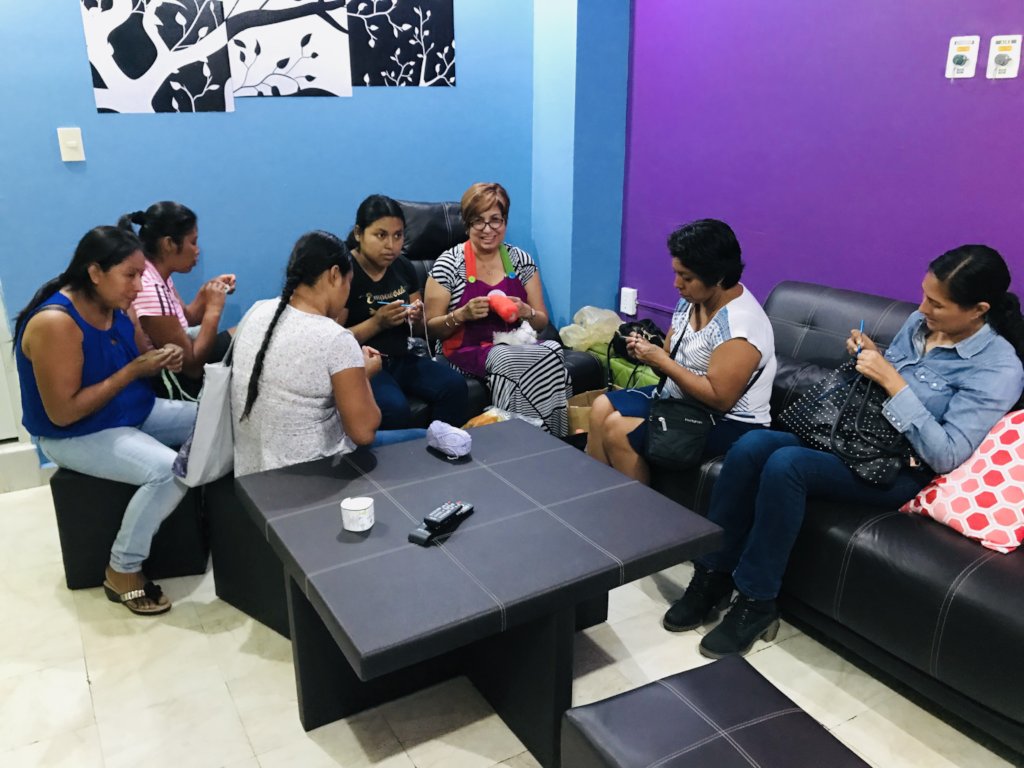 Beneficiaries of Free Transportation: 40 patients (each with its Tutor)
Number of patients entering treatment from January to October 2019: 15
Number of patients entering treatment from August to October 2019: 08
AMIGURUMIS CROCHET KNITTING PROGRAM
The association Manos Unidas por Coatzacoalcos A.C. worked with their psychologist at the Psychooncology and Play Center Unit at he Oncopediatrics Clinic located at the Regional Hospital of Coatzacoalcos ¨Dr. Valentin Gómez Farias¨ from May 20th to June 7th.
AMIGURUMI is the Japanese art of knitting or crocheting small, stuffed yarn creatures. Manos Unidas ventured into this program in order for it to serve as a therapeutic/healer process for the patients as well as the family members that accompany them during their treatment at the Oncopediatrics Clinic. Although it proved challenging for the younger patients, they were the rooters for their Moms to engage in this knitting activity, so that they could have the stuffed yarn creature or animal that they chose.
During the three weeks of the duration of the program, six of the older patients were able to do the AMIGURUMIS themselves, and 22 of the younger patients´ mothers knitted AMIGURUMIS for their kids. The psychologist would initiate the program with a meditation in order for the patients and mothers to relax, reduce stress, and forget about all the worries and thoughts that come with living with cancer or a son/daughter with cancer.
We feel so blessed to be bearers of such a special gift from us to the great community we get to work along with, but it was also a tremendous gift for us to witness so much love. A 5 year old child's mother had never in her life held a crochet knitting hook and was very reluctant to try. But her child wanted his mother to make him an AMIGURUMI bear so bad, that she nervously decided to give it a try. Thanks to her determination and the psychologist not giving up on her, they worked hard day after day until she saw a beautiful knitted bear in her hands. We were lucky enough to see the child's face when he saw the finished bear made by the love and dedication of his mother. He chose his own name for his AMIGURUMI.