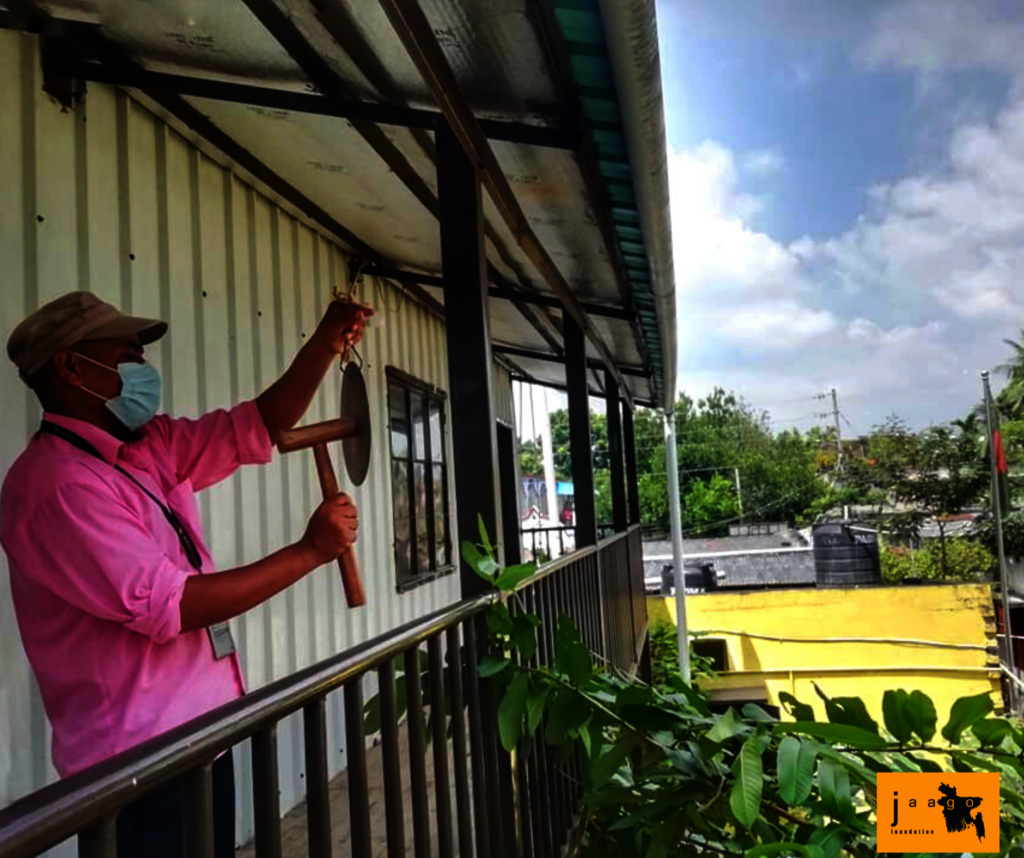 It has been over more than one and a half years since the pandemic was announced. This time last year, we were unsure of how the current pandemic would affect us. One year on, we have learnt a lot and are now confident that we can continue providing education to children as best as possible.
Due to the pandemic last year, the Bangladesh government shut down all education institutes on March 17, 2020. After 18 months, our students returned to the campus in a festive mood in September. The school authorities greeted the students with a warm welcome.
After successfully conducting digital classes, we are happy to resume our classes in 11 schools following strict & proper safety protocols and guidelines. We are delighted to see our schools lively again!
Our students from Reception to Kindergarten are still doing their classes online & through TelEd (Telephone Education) for their safety. The students of Class 1 to 4 are coming to the schools twice a week. Besides, the senior grade students from Class 5 to 10 regularly attend the schools at alternative times. Currently, around 2418 students from Class 1 to Class 10 are physically attending classes in our 11 branches on a scheduled basis. The rest of the students from Reception- KG is attending classes from home. We hope to see them on school campuses soon.
We cannot thank you and all our well-wishers enough for supporting us during these difficult times. It is your support that has kept us going. Thank you for giving these children access to education even in this crisis. But more children need your help. Only your generous support can help children not to drop out of school and continue learning.
Thank You Note
We wish to express our sincerest gratitude to the well-wishers and donors of this project. They allow children to receive a quality education and pave the way to bring about sustainable change within their communities, supporting the nation in the future. With your donations for education, we dream about bringing a positive difference to this world. We dream of a better community, a poverty-free country, a healthier nation, and a safe abode for all children. And your donations are going to be the first step towards bringing this positive change.