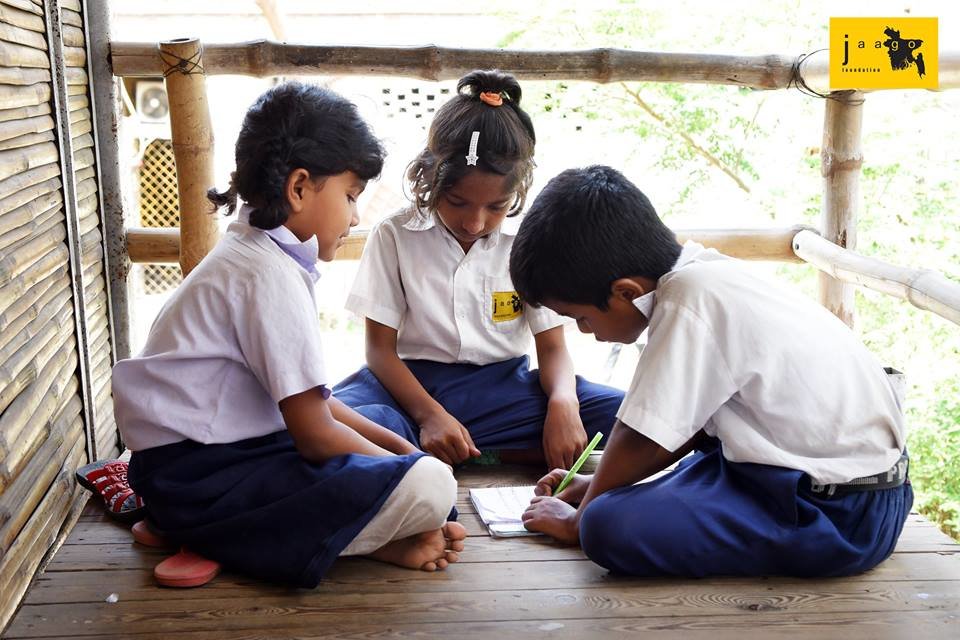 JAAGO Foundation is an organization where we promote diversity in every sphere of our works and engagement. JAAGO Foundation's model which includes, among other things, interactive 2-way learning methods, strong emphasis on the English and Bangla languages, other culture, provisions for extracurricular activities, counseling etc. These innovative approaches further quality, primary education in Bangladesh. JAAGO Foundation's commitment, vision and passion will ensure that thousands of underprivileged children get access to education and the opportunity to improve their lives and the prospects of their communities. We earnestly thankful to all our supporters and donors who made this possible for JAAGO Foundation to create a brighter future of these children.
Driving The Curious Mind - A Step Towards Science
Children are already learning at birth, they develop and learn at a rapid pace in their early years. Poverty in childhood can have implications throughout an individual's life, whether it's physiological problems from poor nutrition or psychological issues arising from the social implications of poverty. We nourish these underprivileged children in such a way that now our children have the most curiosity about science. JAAGO children always think out of the box and currently they are very innovative towards science by creating magnificent science models to solve the problems of life. Children created science project like a Solar Cap by attaching a small fan, Hand Generator and Electricity Battery out of an ordinary potatoes. To encourage these children more towards science, JAAGO made them to display and present these models by inviting guests. JAAGO makes sure that these children can think they are unique and special and can conquer the world.
Believe in Diversification to Love The World
Our children are unique, but what all children have in common is natural curiosity and an innate ability to learn as their brains are dynamic and constantly active and busiest of all. Different languages are one of the many ways through which culture affects development. Our JAAGO kids believe in diversification and they want to explore different culture and languages. They are the most fascinated and excited to know about the world and adoptive to new thing. Therefore, a Japanese Student called Amina Yajima conducted 3 days' workshop for JAAGO children focusing on Japanese language and culture. Our children were excited to know about a country and its culture. It is crucial for our children to gain knowledge about different culture and languages which will develop an insatiable curiosity about the world and a love for the people around them.
Reading is The Key Path for Brighter Future
Reading is an essential foundation for learning. The ability to understand written language is a basis for all education, and affords access to employment, rights, and services. Every child requires basic foundational literacy skills to open up life choices and opportunities. Thinking about the underprivileged children, World Literature Centre (Bishwo Shahitto Kendro) launched a BOOK READING PROGRAM for the children of JAAGO .The organization provided our students some selective books to read for the year. After one year, there will be an assessment of our JAAGO children based on their reading ability. To encourage our JAAGO students to read more, Bishwo Shahitto Kendro will be organizing an award giving event for this program. It is a wonderful opportunity for the children to improve their reading ability so that they can gain more knowledge by reading books and also in this way our children will gain not only world literature but also they will have knowledge about Bengali literature. JAAGO believes allowing children to get an early start by developing their emergent literacy skills, is essential to improve reading abilities in the long term.
Thank You Note
Thank you for giving JAAGO Foundation and JAAGO children a chance to create a brighter future! We are so grateful for your incredible support. We are grateful to individuals, corporate, donors and supporters for their generous support on "Free-of-Cost School for Underprivileged Children" project. We appreciate that you give us your continuous love and support for this cause.