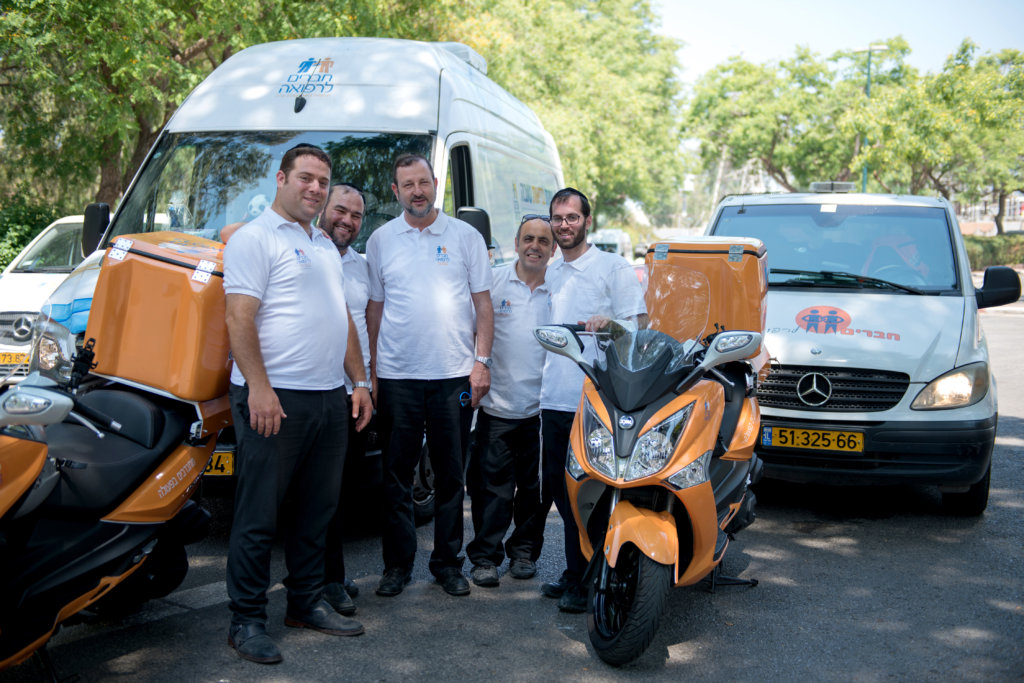 We are proud to announce a record-breaking number of packages of free medicines sent to people in need around Israel!
Every year since our creation, in 2003, we've witnessed a growth in the number of people requesting our aid.
Thanks to your support - we can respond with 'Yes! We have that medicine!' to more and more people in need every year.
This year, over 4500 packages of free medicines were sent out: every month by post, by our Free Pharmacy van and via our growing network of Bike4Meds motorbikes (we have 2 so far). We're consistently working to improve the safe and timely delivery of the medicines and to ensure that everyone recieves the chronic, pain-relieving and life-saving meds they need on time.
We now have over 600 collection points across the country: people and organizations who gather unused medicines. Together with donations from the 28 pharmaceutical companies we've partnered with, we can now answer the growing demand for medicines quicker. The medicines are all checked, one by one, at our offices and either sent out to the patients, or sent to 'green' disposal, so that expired meds no longer contaminate our soil and water.
Did you know? You, or your organization, can visit our Free Pharmacy, or come and volunteer! We need little advance notice: Just contact us (dalit@haverim.org.il) and we'll set this up.
Join us: join our mission to ensure that nobody in Israel lacks medicine because of financial need.