Project Report

| Mar 16, 2017
Second Bike joins the Meds by Bike project!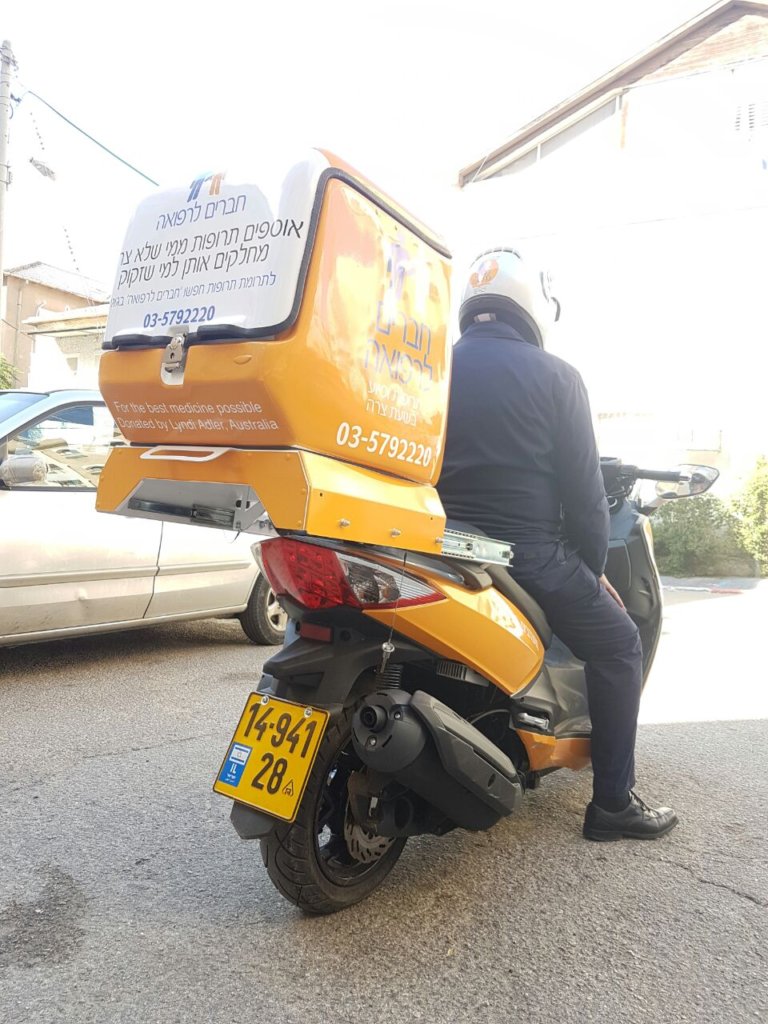 Delivering Meds: Directly to the Patient's House!
During 2016, Haverim delivered over 3,800 packages of free medicine to people in need all over Israel. We send them out via registered mail, or deliver them in the Mobile Pharmacy van. But more and more bed-ridden, chronically-ill and elderly patients couldn't reach the post office of the distribution points to pick up their free meds.
We decided to take the project to the road, with a growing network of motorcycles, each equipped with a 'Cool Meds' cooler box; special containers that meet the strictest Ministry of Health criteria for pharmaceutical storage and transfer.
Every cooler box includes a GPS system for real-time tracking of each package of medication, the time it was delivered to the patient, and a temperature gauge to maintain and monitor a fixed temperature, so vital in Israel's hot climate. The motorbikes then deliver personal packages of free medicine to the patients.
We're happy to announce that the second motorcyle has been delivered and is scheduled to hit the road next week.
Our goal? 3 more motorcycles for 2017 and 8 more during 2018.
'Meds Now' Mobile Application
In order to enable real-time and urgent communications between the patient, Haverim and the motorcycles, Haverim will be developing a mobile application. The application will be linked to the Mobile Pharmacy in order to update as to the location and delivery of every package of medicine, and in order to manage stock.