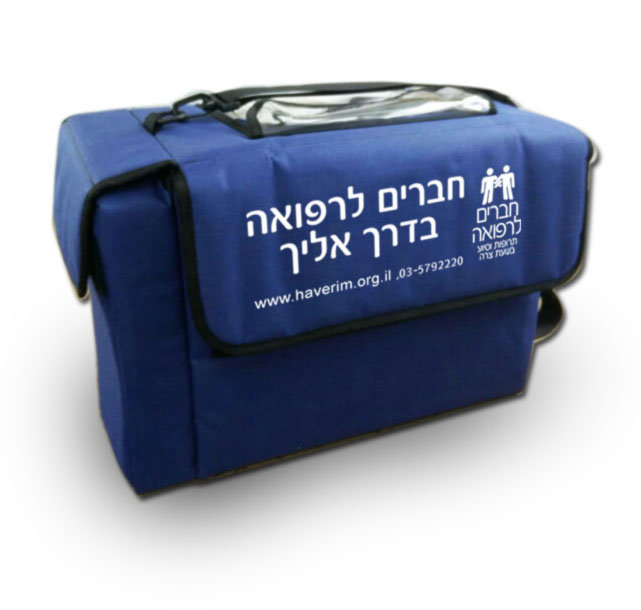 Delivering medication directly to the patient, in a temperature-controlled and GPS-monitored cold-storage box.
In order to ensure the safe delivery of the medication during the 'last mile': from the mobile pharmacy to the patients' homes, we will be purchasing 300 'Cool Meds' storage boxes. These are special containers that meet the strictest Ministry of Health criteria for pharmaceutical storage and transfer.
Each robust, light-weight and hygienic cold-storage box is delivered directly to the residence of the patient, where they are unpacked and then returned to Haverim for re-use.
By mobilizing our delivery, we can reach even more patients every year, surpassing our current delivery rate of 3,800 packages a month.
Ensuring the delivery of quality medicine
In order to maintain the medicine's viability, every unit includes a GPS system for real-time tracking of each package of medication, and the time it was delivered to the patient, as well as a temperature gauge to maintain and monitor a fixed temperature, so vital in Israel's hot climate.
The Keep Cool Meds box arrives in 3 sizes:
Small – for personal delivery of medication to up to 3 patients
Medium – for delivery of medication by bicycle or motorbike to up to 7 patients
Large – for delivery of medication by the Mobile Pharmacy van to up to 20 patients.