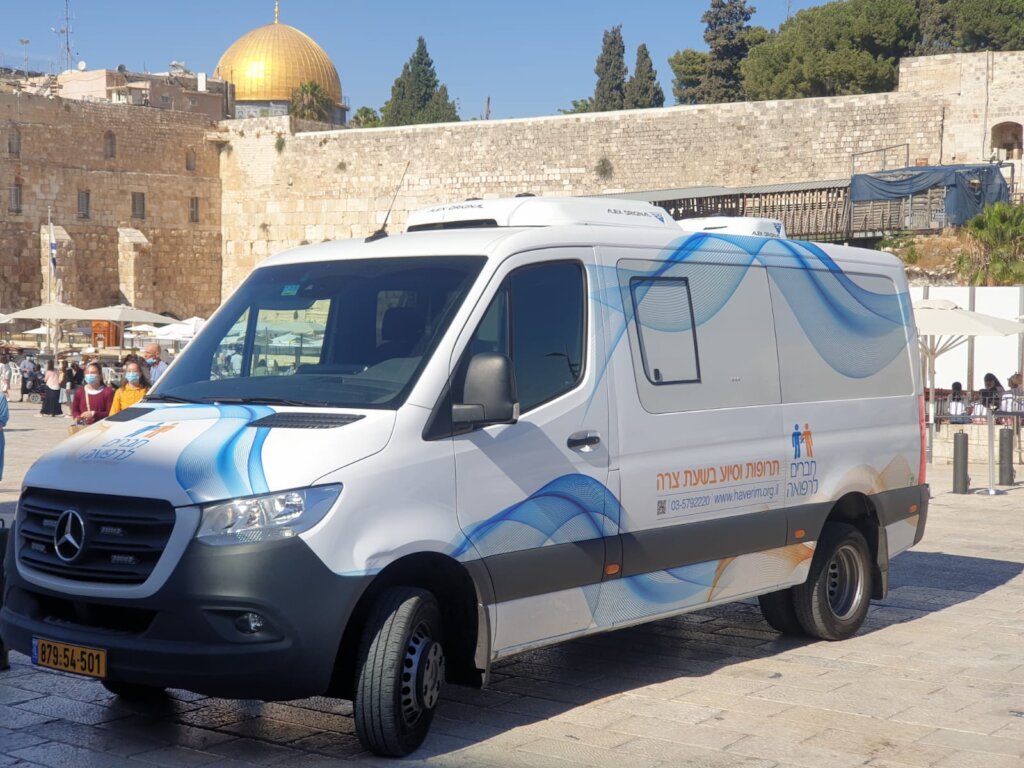 The Mobile Free Pharmacy's mission is to provide even more people all over Israel with free, life-saving medication.
Our success during the last 18 years in building, maintaining and growing the Free Pharmacy project has served our community well: We provide today free medicine to over 7,000 patients a month.
However, our Free Pharmacy is limited geographically and is unable to reach patients in need of urgent medicine in a timely manner. We are also subject to the demands, prices and delays of external delivery companies, which both increase our costs and delays the delivery of the medicine.
Your support will enable the vans to deliver life-saving, urgent and refrigerated medicines directly to the patients.
The van is custom-built to meet the strict criteria of the Ministry of Health, regarding pharmaceutical transport, refrigeration and storage. From the cooler boxes outfitted with GPS systems for constant monitoring, to the mobile app used by the volunteers, we have found the most competitive solutions in Israel and abroad to make sure the patients can rely on us for their medicine.
Every package we deliver means one more family no longer must choose between medicine and food.
Every donation counts! We thank you for your ongoing support and for the work you do to help save lives in Israel.