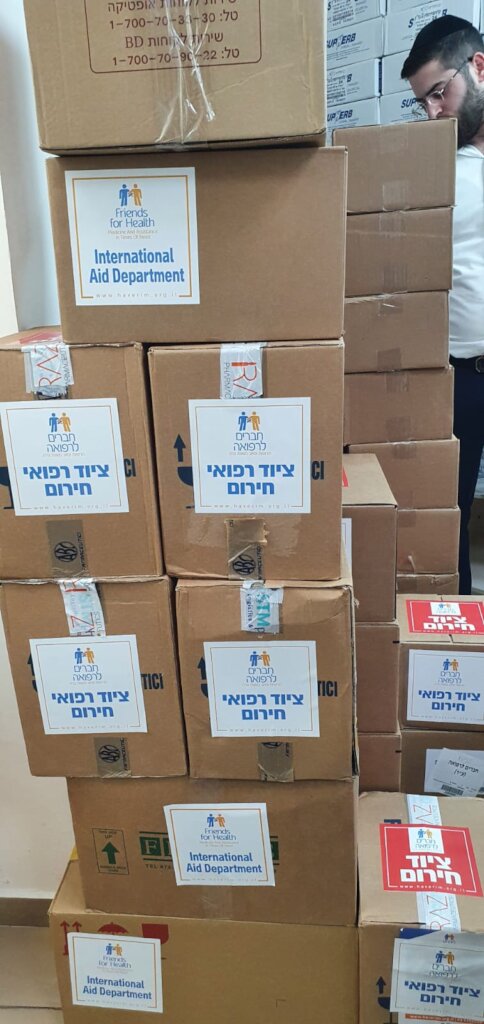 As war broke out in February 2022, Haverim was immediately contacted by Jews in Ukraine with requests for urgent medicines.
As of April 2022, we flew out numerous containers containing tons of medicine and medical supplies directly to organizations in Ukraine. The first to receive a dedicate shipment was a Jewish orphanage in Odessa, which required chronic/daily medicines for the children as well as first aid. We are now providing support for field hospitals on the Polish border.
In parallel, as Israel opens its doors to over 10,000 refugees from Ukraine, Haverim was requested to supply the refugees with urgent medicines for chronic conditions, such as diabetes, high blood pressure and more.
With efficiency in mind, we sent only one representative from our organization, Mr. Itzik Lebel, who joined forces with non-profits on site to coordinate the efforts.
The medical supplies sent were quickly collected or acquired at cost from partnering pharmaceutical companies.
We thank all our supporters who quickly donating to the cause!
We continue to service both the refugees in Israel and the field hospital and individuals in Ukraine - your donations enable us to immediately respond with aid. Thank you.