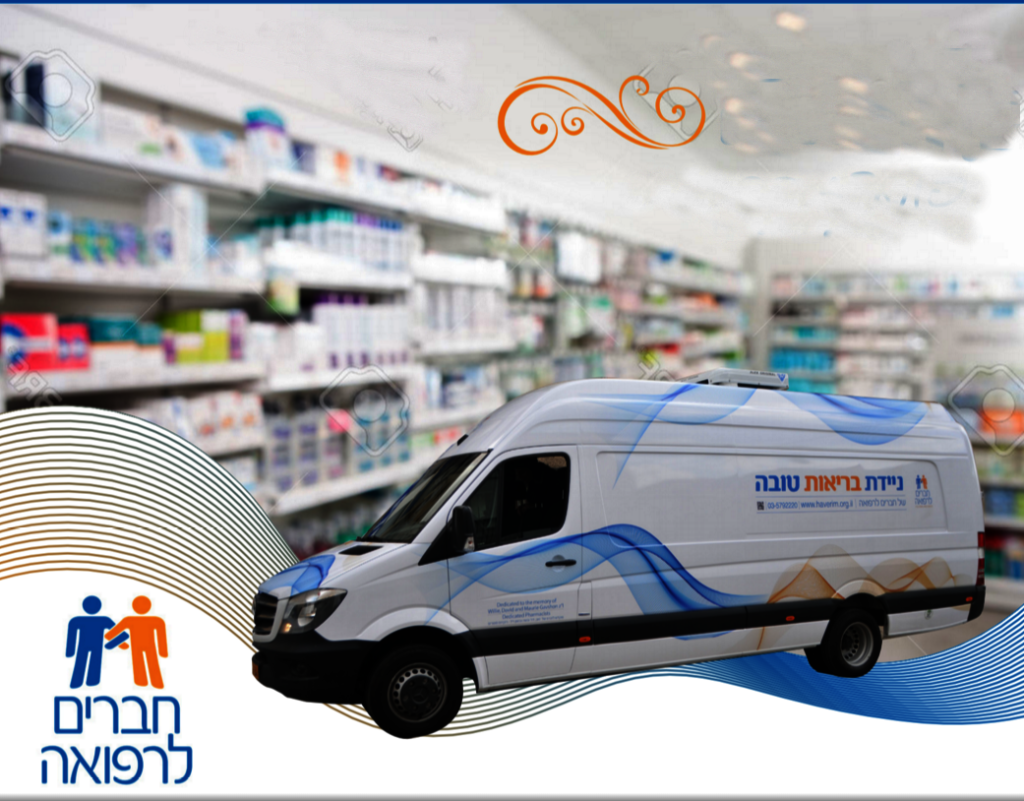 How do you make sure that even the most remote city, the most destitute patient, the elderly, handicapped and infirm – all receive life-saving and pain-relieving medication, for free?
For the last 16 years, Haverim's Free Pharmacy has been supplying more and more poor, needy, handicapped and elderly people with the medicine they simply can't afford. We've been making sure they no longer have to choose between medicine – and food.
But mailing out 4,400 packages a month still doesn't address all the needs of our community: we must extend our reach and make sure every person in need receives the medications they need, even if they cannot leave their beds or houses to fetch them.
Our Mobile Pharmacy vans extend the reach of our existing Free Pharmacy project, reaching over 300 cities and towns throughout the country and providing life-saving medication. The vans are custom-built to meet the strict criteria of the Ministry of Health, regarding pharmaceutical transport, refrigeration and storage.
In addition, we use state of the art 'Cool Meds Boxes' to transport the medicine from the van to the patients, with specially-designed GPS-monitored and temperature-controlled systems that ensure we know the status and location of each package at any moment in time.
The cost of the specially-outfitted Mobile Pharmacy van is $118,000. Our latest drive has succeeded in gathering $77,000.
We invite your support in matching these funds: Every van provides hundreds of people with free medicines - so they no longer need to chose between medicine - and food.
Links: