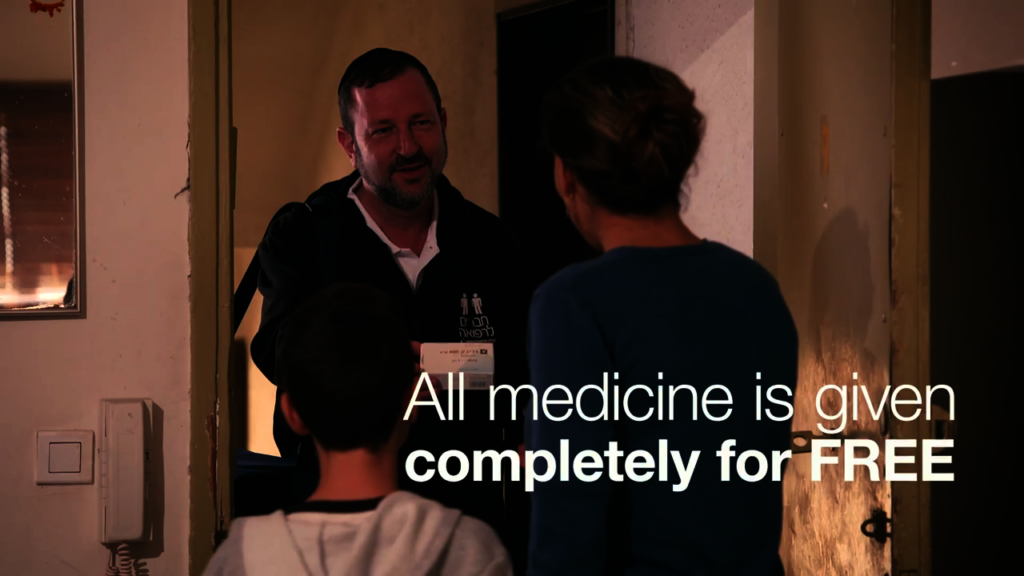 At Haverim we are proud to distribute over 4,400 packages of free medicine every month. Medicine that is lfie-saving to the needy people who would otherwise be forced to choose between medicine - and food.
Unfornutately, we are dismayed at the growing waiting list - currently of over 2,000 people, whom we simply cannot help, usuallly because we don't have enough medicine.
This year we initiated a partnership with SuperPharm, the largest drugstore chain in Israel, to join our medicine collection efforts. Their 230 stores across the country will now serve to collect medicine that is no longer needed from the public, enabling us to enlarge our circle of giving.
We expect to grow incoming meds by at least 20-35% this year: Support our efforts to handle the meds;
Let's reach 5,000 needy people a month!
Did you know? We are green!
The environment belongs to all of us, and we each have a responsibility to ensure its well-being.
At Haverim, we are committed to maintaining a clean and healthy environment, mainly the ground and water in the State of Israel.
We take our commitment to sustainability seriously, and have integrated an efficient and eco-friendly process to our process:
Every package of medicine donated to our organization goes through rigorous testing. Valid medicine is computerized and placed in our pharmacy, for imminent distribution to a person in need. However 80% of the medicines received are not valid. Their paper inserts and cardboard packaging are recycled, and the out-of-date medicines are sent to environmentally-friendly destruction.
With thought to minimizing our environmental footprint, all medicines delivered via our Mobile Pharmacy and 'Bikes4Meds' motorbikes are delivered in reusable containers.
Links: