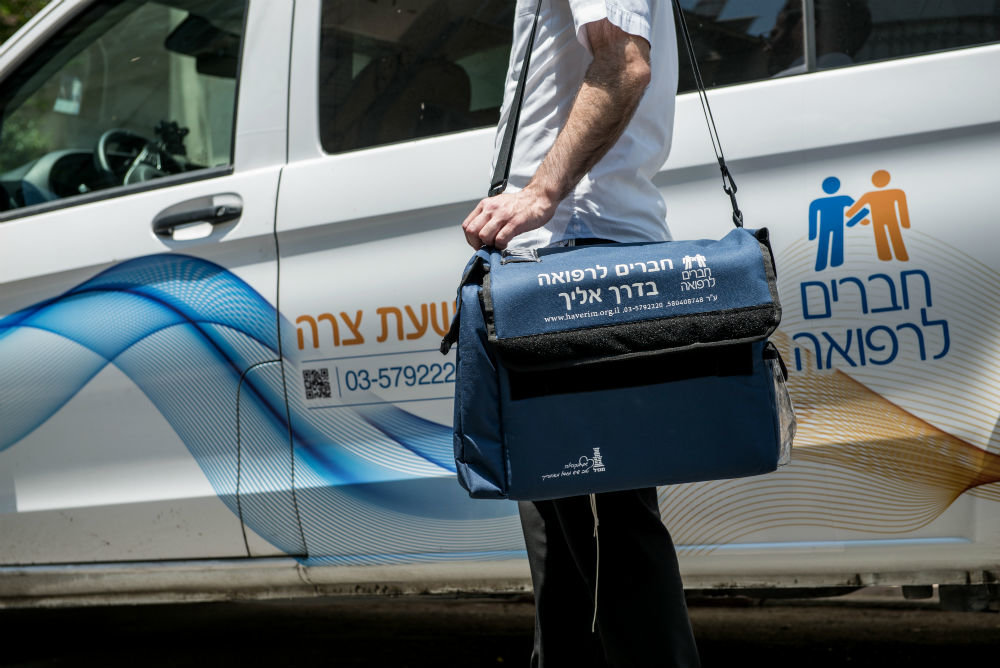 "As head of Social Services for the city of Carmiel, I witness many heart-wrenching stories. My team of social workers are overloaded with cases, each with their unique story.
But we all have 'Haverim' on our speed dials and we make use of their number at least once a week. Haverim send out packages of free medicines regularly, following our recommendations. We send so many members of the community their way: families, new immigrants and solitary elderly that have nobody else. They all can't afford to buy their required medicines: usually because even the basic co-pays and deductibles are too high for them.
We witness again and again how our 'clients' would simply forgo their chronic medicines if Haverim did not step in and take charge."
- Dr. Shula Menahem, Director of Social Services at the Carmiel municipality
As part of Haverim's Free Pharmacy project, we provide hundreds of people in Carmiel with free monthly packages of medicine. In total - over 4,400 people a month receive a free package, and the numbers are only growing.
Every five minutes in average we receive a call for help. And thanks to you - we've managed to help over 85% of these people. Your support helps us fund even more free packages to these needy.
We invite you to view a video of our work here: https://youtu.be/MlOOBcems6c.
We thank you for your support and extend an open invitation to visit our Free Pharmacy whenever you're in the neighbourhood!