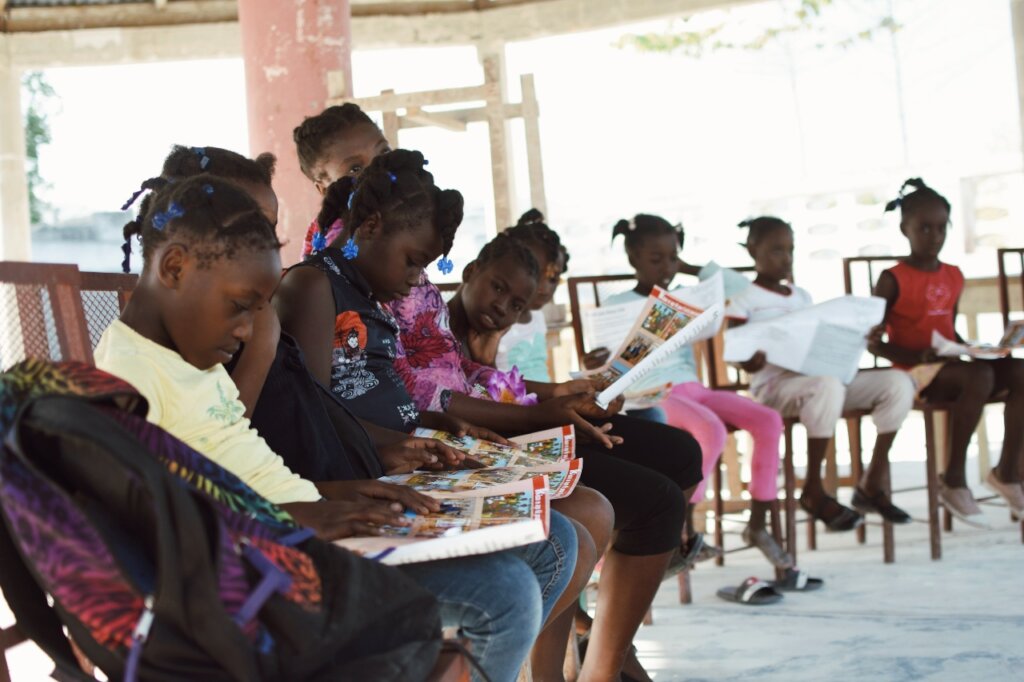 Girls Clubs Stay Open, Providing Safe Space to 400 During Unrest
Thank you for your generous support for the Haitian-led movement to free, educate, and empower girls and prevent gender-based violence. Your solidarity is making a difference for girls in the midst of growing civil unrest and violence in Haiti.
At a time when most schools closed, 15 out of 16 Girls' Clubs remained open, providing safe spaces for 400 girls to gather, socialize, and learn. In fact, clubs met more often – two to three times a week – as club mentors showed courage and leadership by stepping in to fill the gap left when schools closed.
Thanks to you and your generosity – and the generous support of the European Union – Girls' Clubs are there for girls even in times of strife.
30 Young Women and Girls Lead Advocacy Committees in Their Communities
Your generosity is empowering young women and girls to lead the movement to prevent violence against women and balance power between women and men and girls and boys. Thank you for standing in solidarity with these young women as they lead this work!
In the community of Lavale in southeastern Haiti, 30 young women and girls who graduated from Beyond Borders' Rethinking Power training in June 2021 are using what they learned to lead the movement-building effort there.
In the last quarter, these grassroots leaders – in collaboration with local Girls' Clubs – held planning meetings and developed an action plan to hold a series of community-wide violence-prevention activities to build momentum and support.
As momentum is key in norm-change and movement-building – especially in the early stages – the kind of grassroots leadership these young women are showing is critical. It's also a testament to the sustainability of this violence-prevention work that your generosity makes possible.
Thanks to you – and continued support from the European Union – Beyond Borders' Rethinking Power team is keeping in close touch with these young leaders to ensure their continued success.
First of Four Phases of Violence Prevention Training Completed in Two Communities
Your generous support has made it possible to complete the first of four phases of the two methodologies that make up the foundation of Beyond Borders' Rethinking Power Program. Thank you again for your generosity and solidarity and for being a key part of this movement-building work!
The completed Start Phase is intensive – filled with meetings with key stakeholder groups including community activists and leaders, local authorities, school directors, parents, students and more. The meetings, which include training and community-based and peer-to-peer dialogue activities, are designed to catalyze a commitment to the norms-change process that communities are embarking on.
Communities also participate in Rapid Assessment Surveys to determine their readiness to move on to the next phase.
With your continued support, Beyond Borders' Rethinking Power team is preparing to move into phase two, the Awareness Phase, which begins with a series of workshops and activities with key stakeholders. Thank you again for making this kind of progress possible!
By The Numbers: The Latest Movement Building Work You Make Possible
Thanks to your generous support, the Rethinking Power team and their partners have been able to launch initiatives like these:
One-hundred community leaders and activists (44 women, 56 men) participated in two refresher training sessions on principles and techniques for effective and efficient activity implementation
More than 200 people participated in 10 meetings organized by community leaders and activists
Three community town halls organized with 177 people (82 women, 95 men)
Twenty-nine local authorities (9 women, 20 men) participated in meetings with BB staff
One-hundred-six young women started economic, income-generating activities following training in Girls' Clubs
Fifteen Girls' Club members trained on phase one of new Economic Activity Curriculum
Five trainers providing technical support to partners participated in three days of intensive training on Phase 2 of Power to Girls
Three-day technical support visits made to three partners in the South, West, and Nippes Departments
What People Are Saying About The Impact of This Work
One of the best ways to convey the impact of the work to prevent violence against women and girls that you are making possible is by sharing with you what community members themselves are saying.
Elvire Eugène, executive director of AFASDA, a women's rights organization in Cap Haitien, shares how their partnership with Beyond Borders enhances their work:
"[Beyond Borders'] Rethinking Power program has enabled AFASDA to amplify the aspect of violence prevention in [our] work. Thanks to [the methodologies] we are able to methodically implicate men in the prevention of violence against women; it is a lot easier for community members to see the scale and grave consequences of violence against women.
To my knowledge, Beyond Borders is the first actor within the Haitian feminist movement that is specializing in prevention.
The SASA! Together and Power to Girls methodologies and the technical support that Beyond Borders offers to implementing organizations brings new levels of effectiveness in the fight for women's rights in Haiti.
These methodologies, based on community mobilization, enable each and every person in the community to participate in dialogue and action that serves to prevent violence against women and girls. It makes one see that violence is not a private act but rather an epidemic that needs to be eradicated.
Our successful partnership with [Beyond Borders'] Rethinking Power Program is not only reflected in the quality of the materials used, the different steps/phases in the change process, and the length of the intervention [cycle], but also in the adaptation of translated materials, the technical assistance offered, and the communication of feminist values – in particular intersectional feminism.
Beyond Borders' Rethinking Power Program is bringing new blood to the Haitian feminist movement, and AFASDA's management hopes to continue working together for the benefit of Haitian women." ~ Elvire Eugène, Executive Director, AFASDA
Thank You Again
Thank you again for all that you are making possible through your generous support for Beyond Borders' 'Free, Educate, and Empower Girls in Haiti' project on GlobalGiving. We are deeply grateful for your solidarity and all that you are helping to make possible – even in these challenging times.
You are building the movement to prevent violence against women and girls and ensure that every day more girls and women in Haiti are living free from violence, discrimination, and inequality. If you have any questions about what you read in this report, please contact Brian Stevens, Beyond Borders' Engagement Director, at (305) 450-2561 or b.stevens@beyondborders.net.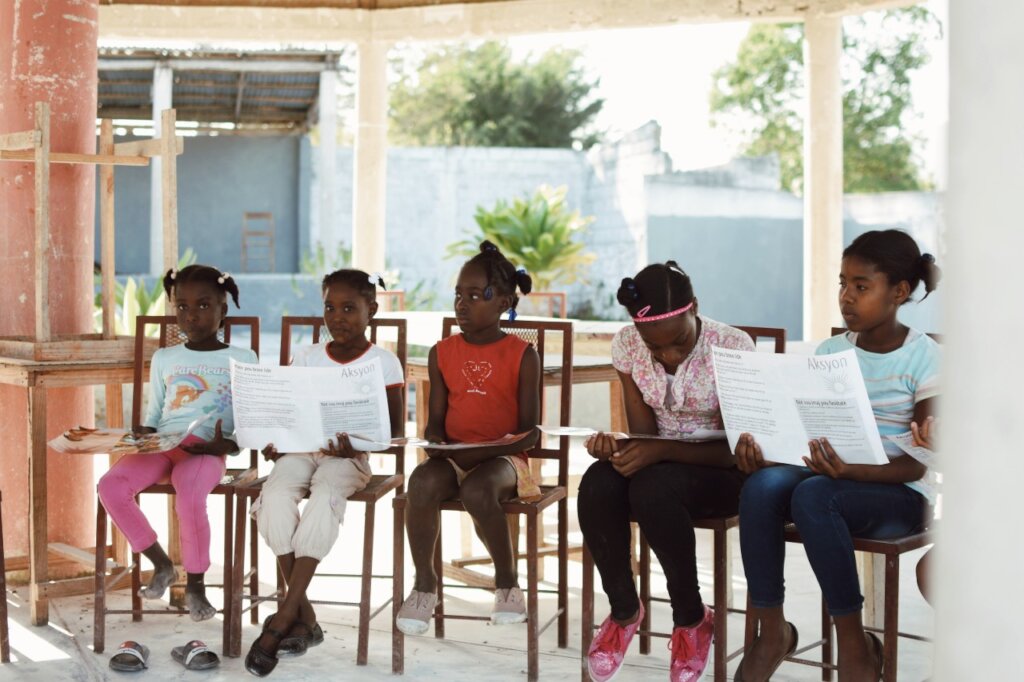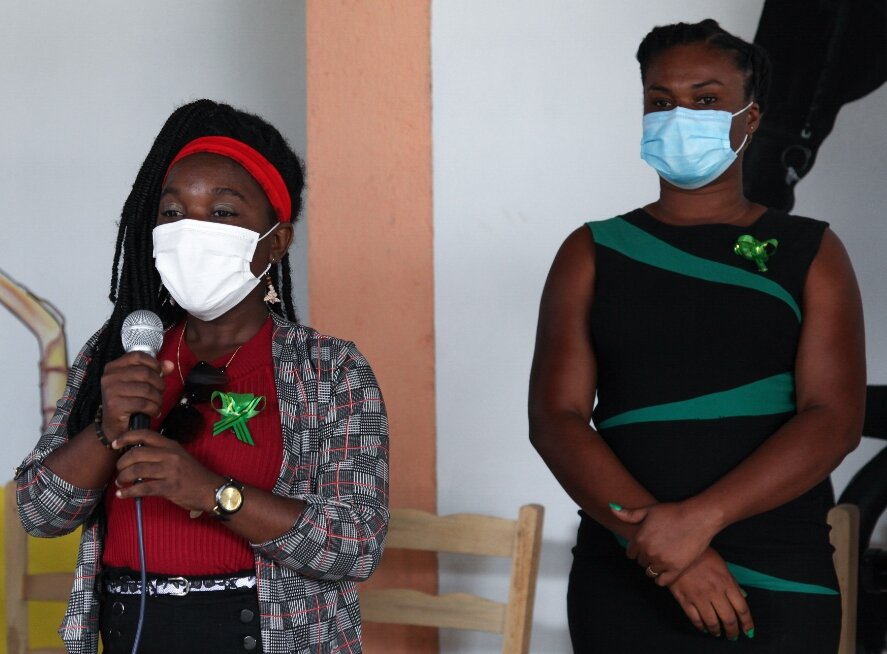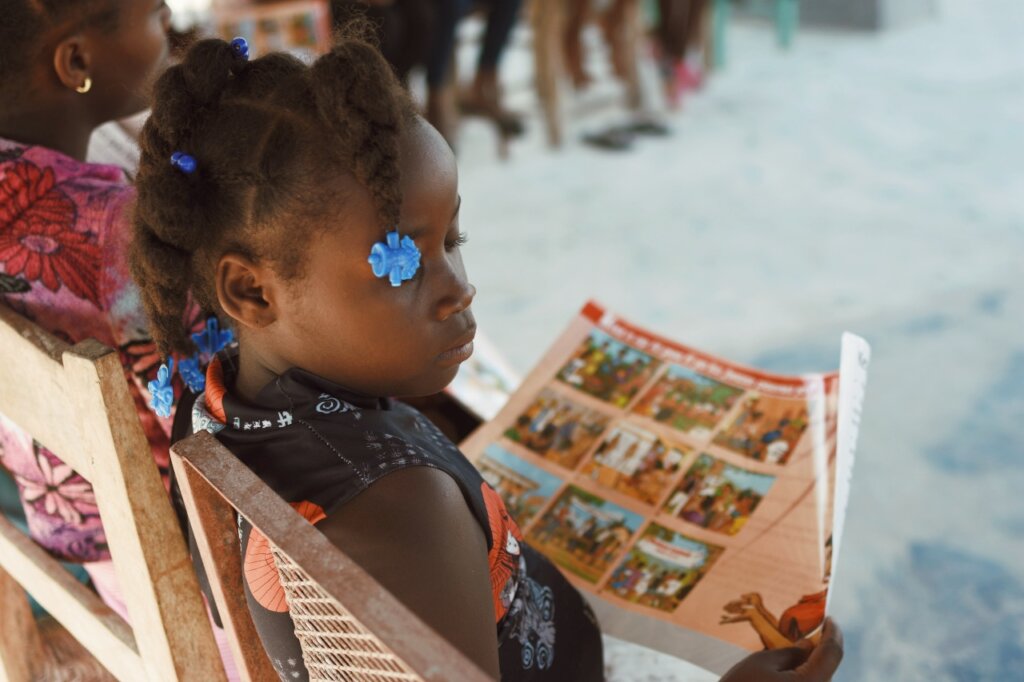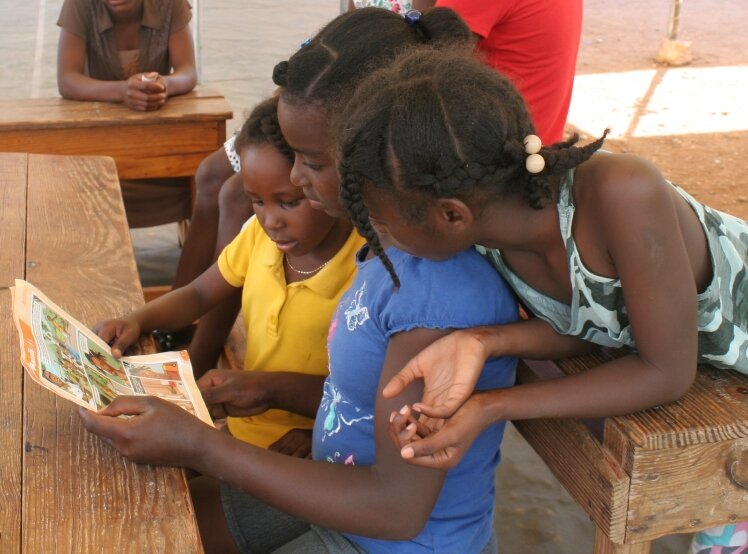 Links: