Your Support Empowers Community Activists to Take Leadership Roles in Preventing Violence
Your generous support for Beyond Borders' Free, Educate, and Empower Girls in Haiti project is building a movement of women and men and girls and boys who are organizing their communities to prevent violence against women and girls. Thank you for your generosity and solidarity!
Thanks to the expertise of Beyond Borders' Rethinking Power team and the generous support of people like you, community activists trained and supported by our team are now taking the lead in organizing their families, friends, neighbors and community leaders to prevent violence against women and girls.
Your Generosity is Supporting a Shift to Community-Led Activism and Movement Building
This shift from Rethinking Power-led to community-led activism is at the heart of movement building and allows Beyond Borders' staff to shift to a more supportive role.
As the critical mass of activists in the movement to prevent violence against women and girls grows in size, capacity and leadership, Beyond Borders staff support their efforts with practice sessions on methodologies and monthly meetings of local groups in the network, to provide them with guidance and support.
Independent, Community-Led Initiative to Launch New Girls' Group
Modeling the creation of Girls' Groups by Beyond Borders' Rethinking Power team, the Lavale Advocacy Committee started a new girls' group with girls who had not taken part in previously created groups. The Rethinking Power team provided support in the form of training materials from Power to Girls*, as well as additional start-up training and advice.
Your generosity and solidarity supports this kind of movement-building work that shifts power and leadership to local grassroots community members and ensures a more sustainable movement to prevent violence against women and girls. Thank you for making this kind of work possible!
*Created by Beyond Borders' Rethinking Power Team, Power To Girls includes a complete, three-year methodology to integrate lessons on equality and preventing gender-based violence into the school curriculum, including sample lesson plans for social science, biology and language teachers. Power To Girls also includes a guide to help schools and communities create and support local girls' groups, and a set of community organizing tools designed to create deep and lasting change among adults too.
Building a Violence Prevention Network Through the Women Deliver Conference
Originally, Beyond Borders' Rethinking Power team planned to send a staff member and Haitian youth-activist to Rwanda in July 2023 to participate in the Women Deliver conference. Beyond Borders was also invited to present its work in a virtual panel with a partner in Kenya.
Sadly, multiple attempts to secure travel visas were not successful. The team then pivoted to host a mini–Women Deliver conference in Jacmel. For four days, 16 participants from 12 community-based organizations participated in the global conference.
Creating a Space for Advocacy and Influence Around the Rights of Women and Girls
These local participants also advanced the goal to create a space for advocacy and influence around the rights of women and girls in southeastern Haiti.
The conference sessions explored topics like strengthening collective action in the global women's movement; creating intergenerational spaces for dialogue locally and globally; encouraging public and private investment in feminist movements; and finding concrete results to change conditions for all types and ages of women and girls.
The group also reflected on and identified the issues and challenges of the southeastern Haiti women's movement and began defining collective actions to overcome challenges by creating a network.
Learning About Global Successes Fosters Connectedness, Solidarity, and Confidence
The conference provided Haitian activists with a glimpse into the realities of women and girls living in other countries, fostering connectedness, solidarity, and confidence in learning about the success of others.
Beyond Borders' panel also allowed for greater visibility of advancements made in Haiti by presenting the impact of Rethinking Power's successful prevention work in Haiti to a large global community.
In addition, in the afternoons when the conference was over, the Rethinking Power team offered training sessions for the 16 local participants on advocacy, leadership, and organizational strengthening. The group has since met regularly and has an active WhatsApp group, with further engagements planned through the end of the year. Their goal is to build a collective agenda for violence prevention and movement building.
Your generosity and support makes work like this possible. Thank you!
By The Numbers: The Latest Movement Building Work You Make Possible
In the last quarter, your support has made it possible to complete initiatives like these:
433 girls participated in skills training on requested topics such as fruit transformation, macramé, and crochet
135 girls age 15-19 participated in sessions on the Girls' Economic Power Resource Pack including doing market research to assess their business ideas
92 families visited by Girls' Group mentors to discuss how to balance power between girls and boys in the home and the importance of participation in girls' groups
335 community members participated in one of 19 community meetings on the importance of girls' groups
600 community members reached via door-to-door campaigns
120 community members attended theater-style dramas
26 couples participated in one-day training on positive partnerships, on how to balance power together and support other couples
46 religious leaders participated in workshops to support reflection on women's leadership and violence prevention in their congregations
140 community activists and leaders participated in training to learn ways to foster girls' economic power
41 school personnel from a new partner school participated in three days of training each on basic concepts in Power to Girls
117 school personnel in three schools trained on how to balance power between girls and boys, and prevent violence against girls in school
13 organizations participated in a three-day short-course on preventing violence against women and girls with disabilities
What People Are Saying About The Impact of This Work
One of the best ways to convey the impact of the work to prevent violence against women and girls that you are making possible is by sharing with you what community members themselves are saying.
"We see that the work Rethinking Power is doing should have been done a long time ago because of the way the community has welcomed the work. When we consider the testimonies that we are hearing, the work is really successful. The experiences we have had with team members in the program office gives us still more confidence to do our work as activists . . ."
~ Female Intern and Community Activist
"I lived with a lot of discrimination in my area, and I felt excluded because of my body, my size, and I used to cry a lot. But now I have gotten over those challenges because of all the training I have received. I can deflect all the bad things people think about me."
~ Female community member
Thank You Again
Thank you again for all that you are making possible through your generous support for Beyond Borders' Free, Educate, and Empower Girls in Haiti project on GlobalGiving. We are deeply grateful for your solidarity in these challenging times.
You are building the movement to prevent violence against women and girls and ensure that every day more girls and women in Haiti are living free from violence, discrimination, and inequality. If you have any questions about what you read in this report, please contact Brian Stevens, Beyond Borders' Engagement Director, at (305) 450-2561 or b.stevens@beyondborders.net.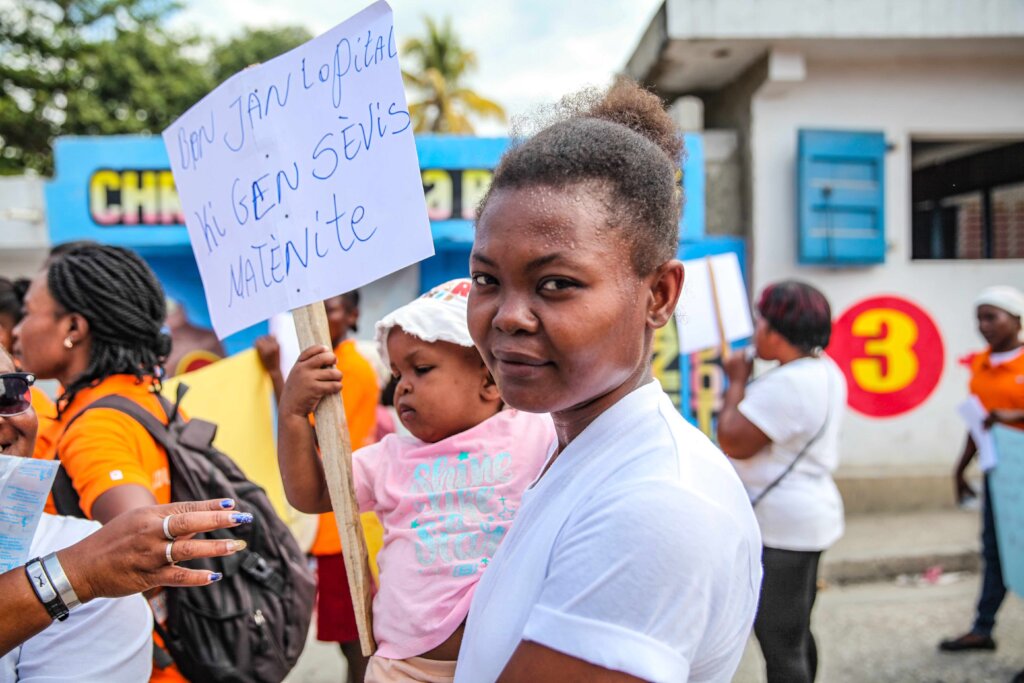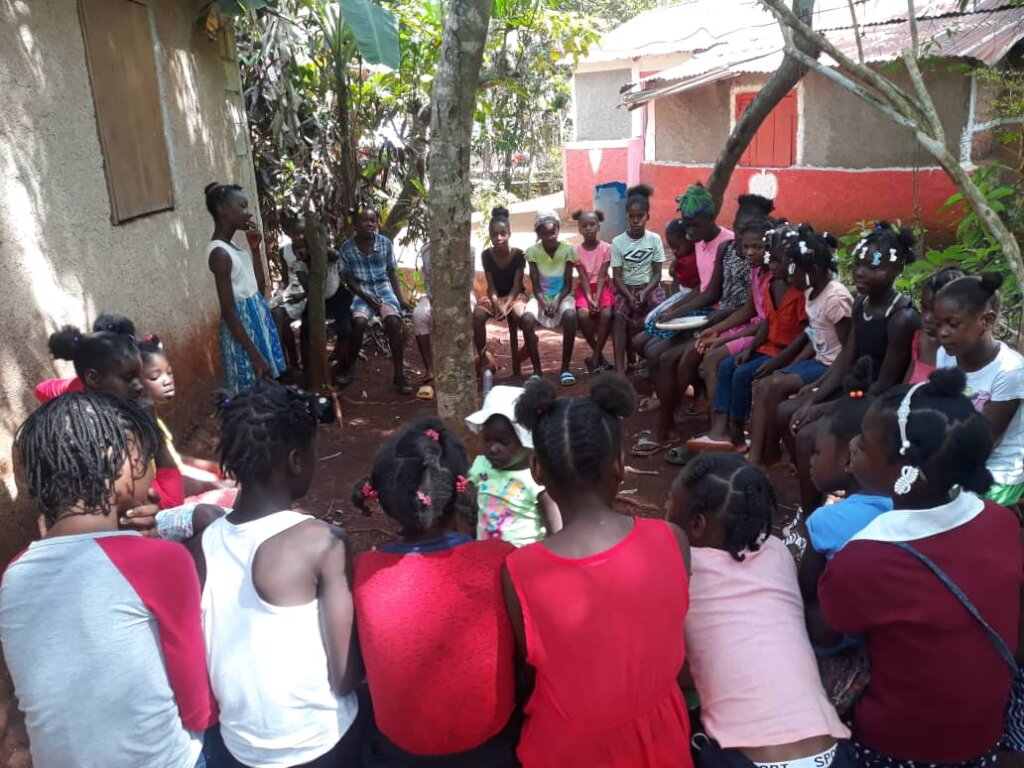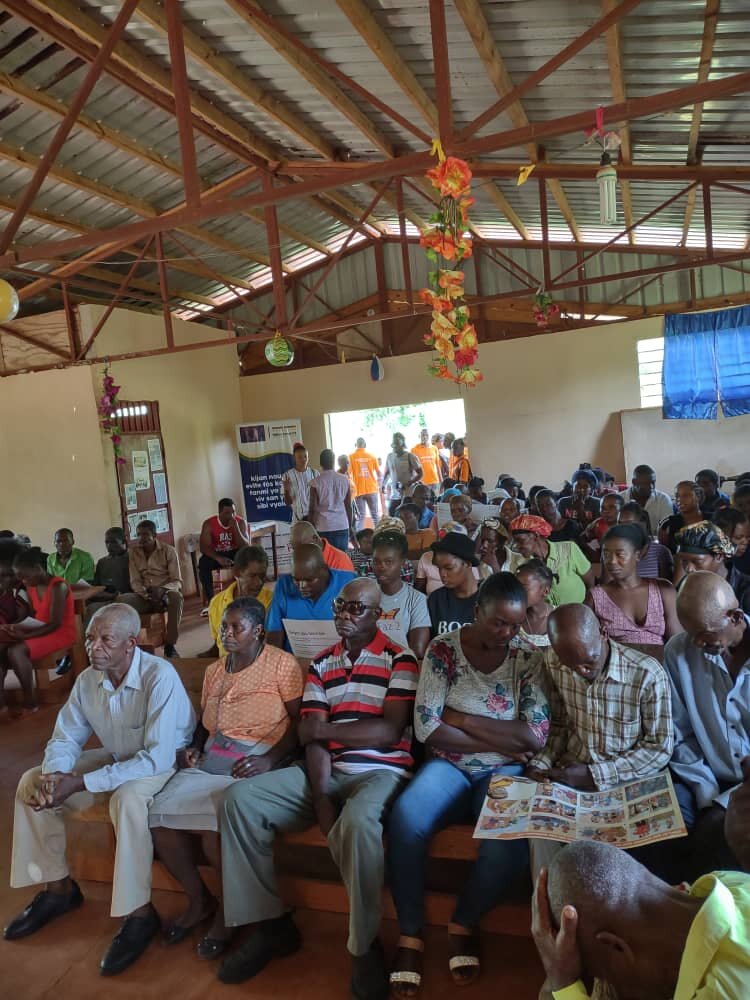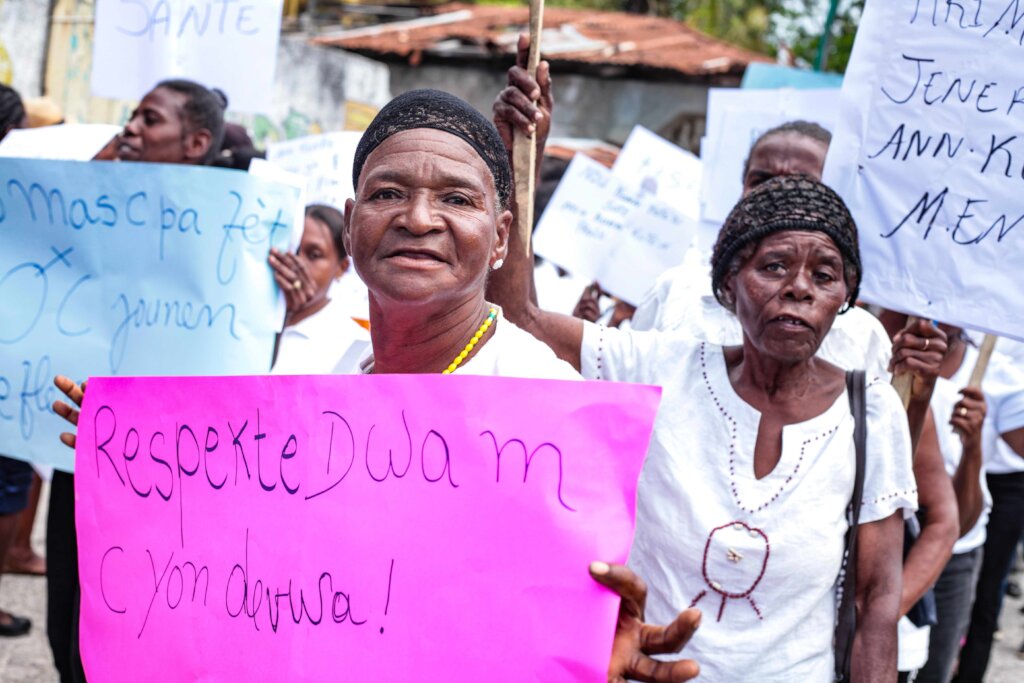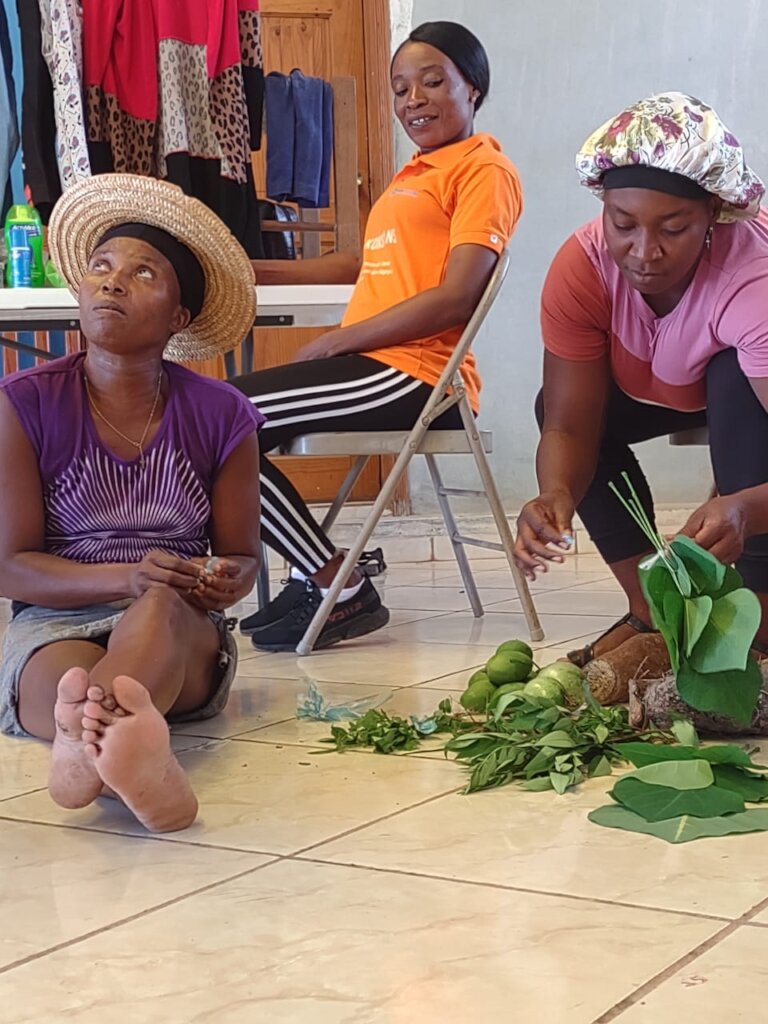 Links: