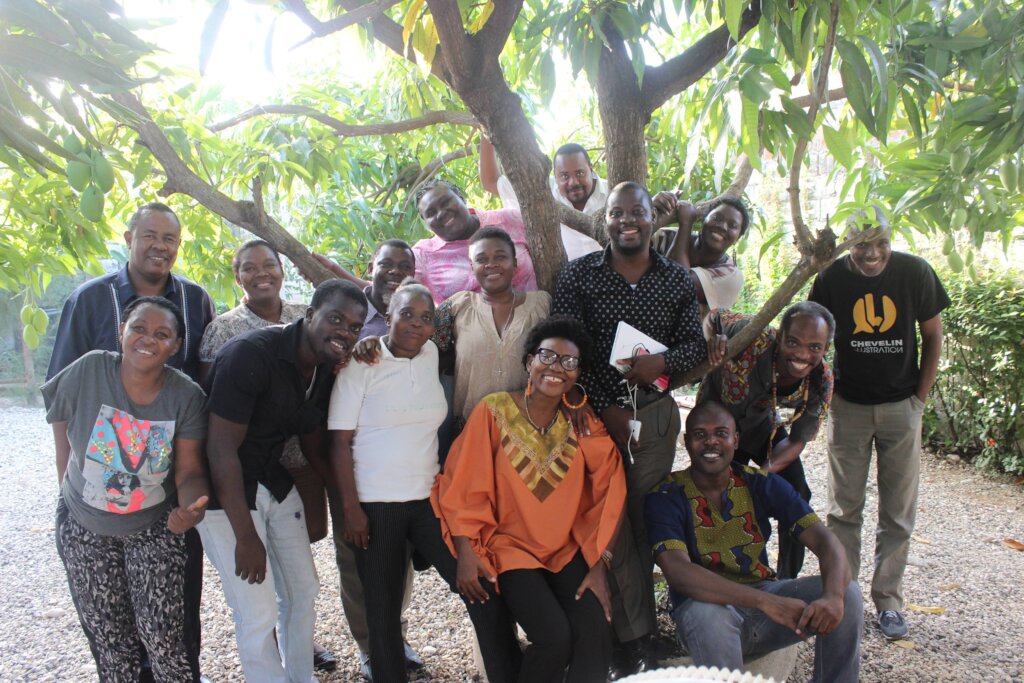 New Research Shows Physical, Sexual Partner Violence Against Women Declines by Half Community-Wide
There's good news to share from Beyond Borders work to prevent violence against women and girls in southeastern Haiti. New research shows that physical and sexual partner violence against women declined by half community-wide, thanks to the work of our Rethinking Power team – and you and so many supporters like you who have invested deeply in this work.
The results come from a multi-year, quasi-experimental trial conducted in southeastern Haiti by our Rethinking Power team in collaboration with the Global Women's Institute at the George Washington University, the Institut de Formation et de Services, and Pentagone.
Despite COVID-19 and worsening security conditions in Haiti during the implementation period that would have had researchers predict an increase in violence, data shows a dramatic decline.
Researchers found that the rate of intimate partner violence declined by half, community-wide, for women in all ages and disability categories.
Study authors wrote: "Overall, the research showed that SASA!, Power to Girls, and Safe and Capable* has had a positive effect on the lives of women and girls in La Vallée. Positive changes were seen not only by the people who participated directly in the trainings or other activities, but also among the entire community population. Positive changes included changes to the ways people saw women, men and intimate relationships (attitudes), as well as prevalence of violence against women and girls."
Some 46,000 people live in the area in which the research was conducted.
A Monumental Success
The results are considered a monumental success, proving the effectiveness of the methodologies used by Beyond Borders' Rethinking Power team – SASA!, Power to Girls, and Safe and Capable – to prevent violence against women and girls in Haiti.
Read the Results for Yourself
You can read an eight-page summary of the research results on the Beyond Borders website by clicking here.
*Created by our friends at Raising Voices, SASA! (Start, Awareness, Support, Action) is a ground-breaking, internationally-recognized model of community-mobilization to stop violence against women and the spread of HIV. Engaging all actors in the community — women, men, cultural and religious leaders, local officials, police, health-care providers — SASA! fosters critical reflection on gender and power and instigates local-level activism.
Created by Beyond Borders' Rethinking Power Team, Power To Girls includes a complete, three-year methodology to integrate lessons on equality and preventing gender-based violence into the school curriculum, including sample lesson plans for social science, biology and language teachers. Power To Girls also includes a guide to help schools and communities create and support local girls' groups, and a set of community organizing tools designed to create deep and lasting change among adults too.
Also created by the Rethinking Power Team, 'Safe and Capable: Haitian Communities Preventing Violence Against Girls and Women with Disabilities' is designed to change how people see women and girls living with disabilities and to increase their social inclusion and better protect them from violence. Created with funding from the UN Trust Fund/UN Women, the program is being integrated in communities alongside our SASA! and Power to Girls programming. Safe and Capable includes a five-part introductory guide, training curriculum, theater plays, dialogue-based posters, "quick chat" sessions, and learning and evaluation guides.
Year 2 of SASA!, Power to Girls, and Safe and Capable Launched
In the Southeast, the Rethinking Power team has launched Year 2 of SASA!, Power to Girls, and Safe and Capable in two communal sections. This implementation cycle also includes the new Economic Empowerment Resource Pack for Adolescent Girls, a complement to Power to Girls funded by the European Union.
Seven communities on Lagonav Island completed the SASA! community mobilization programming implemented in June 2022.
By The Numbers: The Latest Movement Building Work You Make Possible
Thanks to your generous support, the Rethinking Power team and their partners have been able to launch initiatives like these:
130 drama troupe team members from 6 Technical Support Partners across Haiti received training on the Safe and Capable dramas and forum theater techniques
16 Girls Groups in two communal sections completed Phase 1 of Power to Girls
23 people (12 women, 11 men) were trained during a 3-day workshop on Phase 3 of SASA! and/or Power to Girls
16 Girls Group Mentors were trained on advocacy, teaching and communication techniques, and managing feedback from girls group participants
130 community members participated in a question and answer session about girls' rights, power, and agency
7 door-to-door awareness raising campaigns were conducted with Community Activists
9 different meetings with Community Activists, local authorities, and/or local community leaders were held
A 9-series training curriculum on practical business techniques and management for adolescent girls is in development
Beyond Borders at the Sexual Violence Research Initiative Forum in Cancun, Mexico
Beyond Borders' Specialist on Violence Against Women and Girls Prevention and Co-Director for the Rethinking Power Program Sara Siebert was able to co-present on our work at the SVRI together with the Global Women's Institute.
The presentation: Leaving No One Behind During Times of Crisis: Impact of SASA! Adaptations for Adolescent Girls, and Women and Girls with Disabilities in Haiti, is available upon request.
The conference also provided an important networking space on strategic conversations about VAWG prevention and feminist movement building; new learnings on movement building; internet-facilitated VAWG; non-partner sexual violence; and other key issues and innovations that can be integrated into Beyond Borders' work.
SVRI is the world's largest network on research on violence against women and violence against children. The forum is the largest conference dedicated to research on prevention of and responses to violence against women and children.
What People Are Saying About The Impact of This Work
One of the best ways to convey the impact of the work to prevent violence against women and girls that you are making possible is by sharing with you what community members themselves are saying.
"Sincerely, there were a lot of things I didn't understand about this work, even though I have been doing it for several years. I believe the training on good principles of prevention should be done for every organization in the country. That could help us to truly build the women's movement so that every organization doesn't just do its own thing, but rather coordinate their work." ~ Nancy, UDREF (Haitian women's organization) staff speaking about the Principles of Effective VAWG prevention training
"I have a younger sister living with a disability. Even though I'm a Girls' Group Mentor, I was never interested in inviting her to my Girls' Group, because she's living with paraplegia. I thought she couldn't walk very far. Thanks to the [Safe and Capable] training, I've learned the need to let her make decisions for herself, and that I cannot decide for her. I also found that it's a good thing that I can teach her about her rights. This way, she doesn't have to depend on others in her environment, and she will develop confidence in herself." ~ Morette Guirlande, Girls' Group Mentor
"My principal called me aside to congratulate me for my behavior, saying that now I'm doing much better in school; my teacher says I am doing better, too. I was always afraid to talk in class because I didn't want people to laugh at me. Even when I did get up the courage to speak, they could barely hear what I said. Because of the work my Girls' Group Mentor did with us, it really helped me chase away my shyness. Now, I am not so afraid when I speak, and I don't tremble in front of others anymore." ~ Wideline, girls' group participant and actor in Safe and Capable drama troupe
"Many times, we talk with people without understanding their feelings and the impact our words can have on them. This training helped me look at myself and understand the model I am for others. I thought I was the one with the problem, but now I understand that it is other people's bad perception of me that makes me feel handicapped." ~ Maureen, participant with a disability from adolescent girls' rights organization
"Through the work of the Rethinking Power team in the community, I see Haiti has a lot of hope. That's why I decided to give myself to this work, because even if I die, I will die knowing I was involved in this change." ~ Pastor Adam
Thank You Again
Thank you again for all that you are making possible through your generous support for Beyond Borders' 'Free, Educate, and Empower Girls in Haiti' project on GlobalGiving. We are deeply grateful for your solidarity in these challenging times.
You are building the movement to prevent violence against women and girls and ensure that every day more girls and women in Haiti are living free from violence, discrimination, and inequality. If you have any questions about what you read in this report, please contact Brian Stevens, Beyond Borders' Donor Engagement Director, at (305) 450-2561 or b.stevens@beyondborders.net.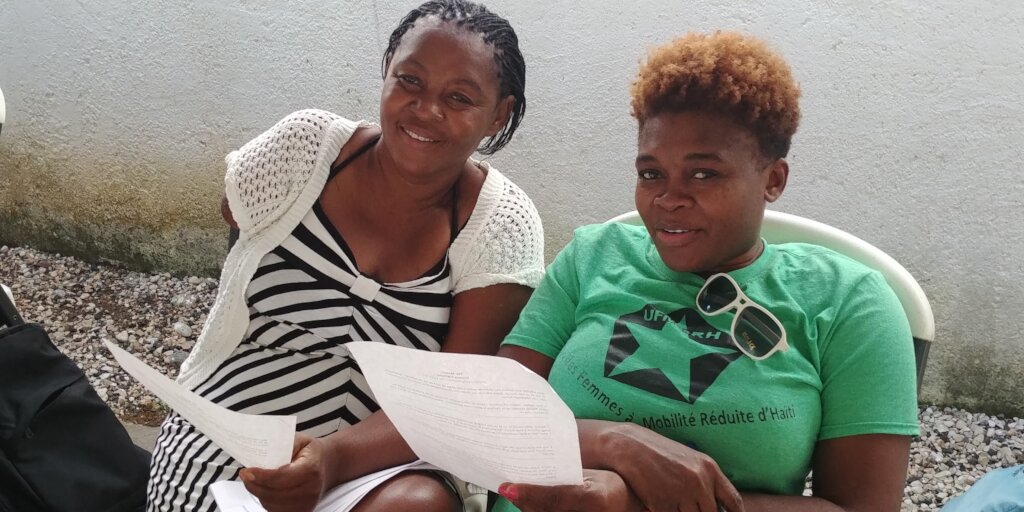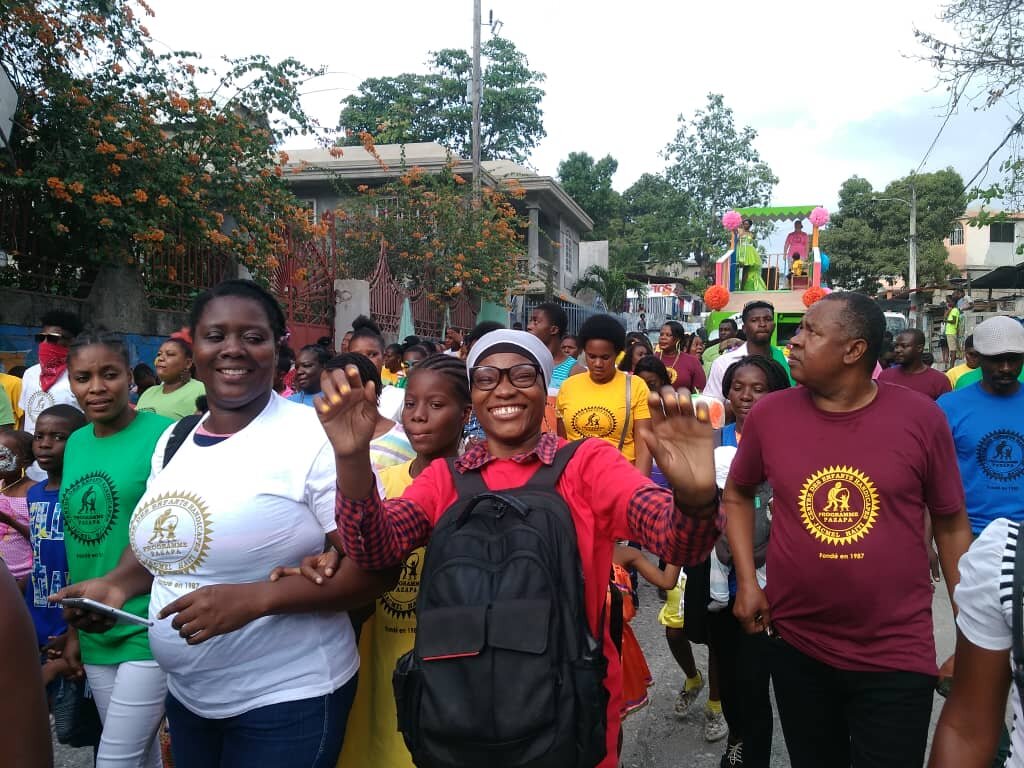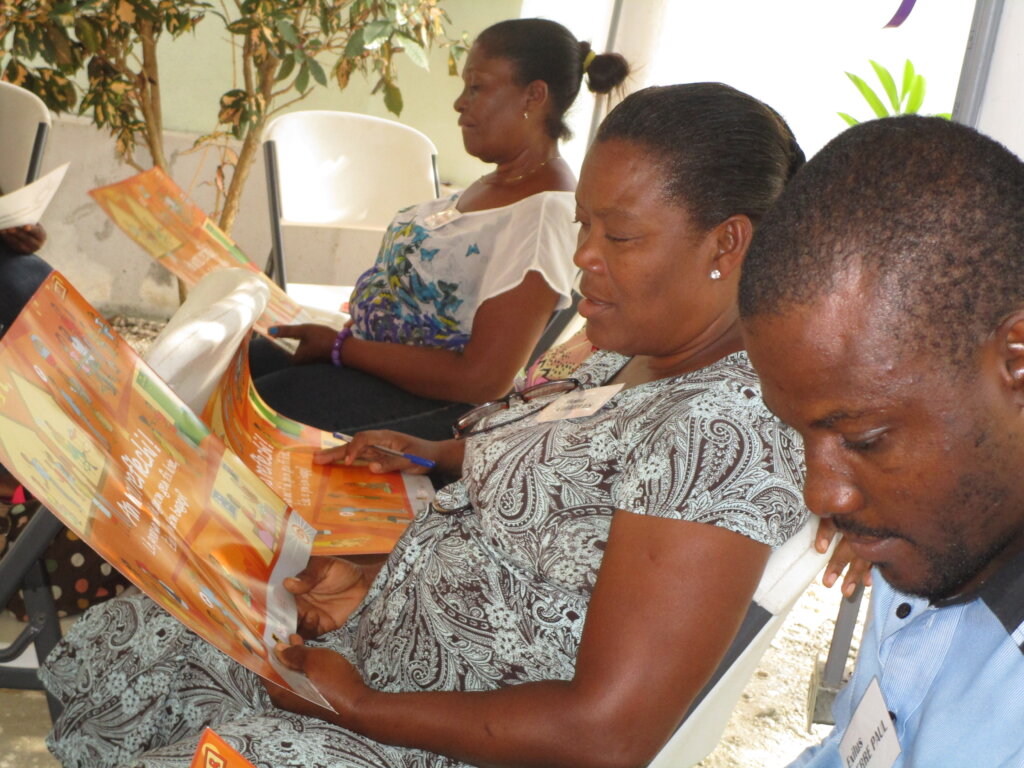 Links: