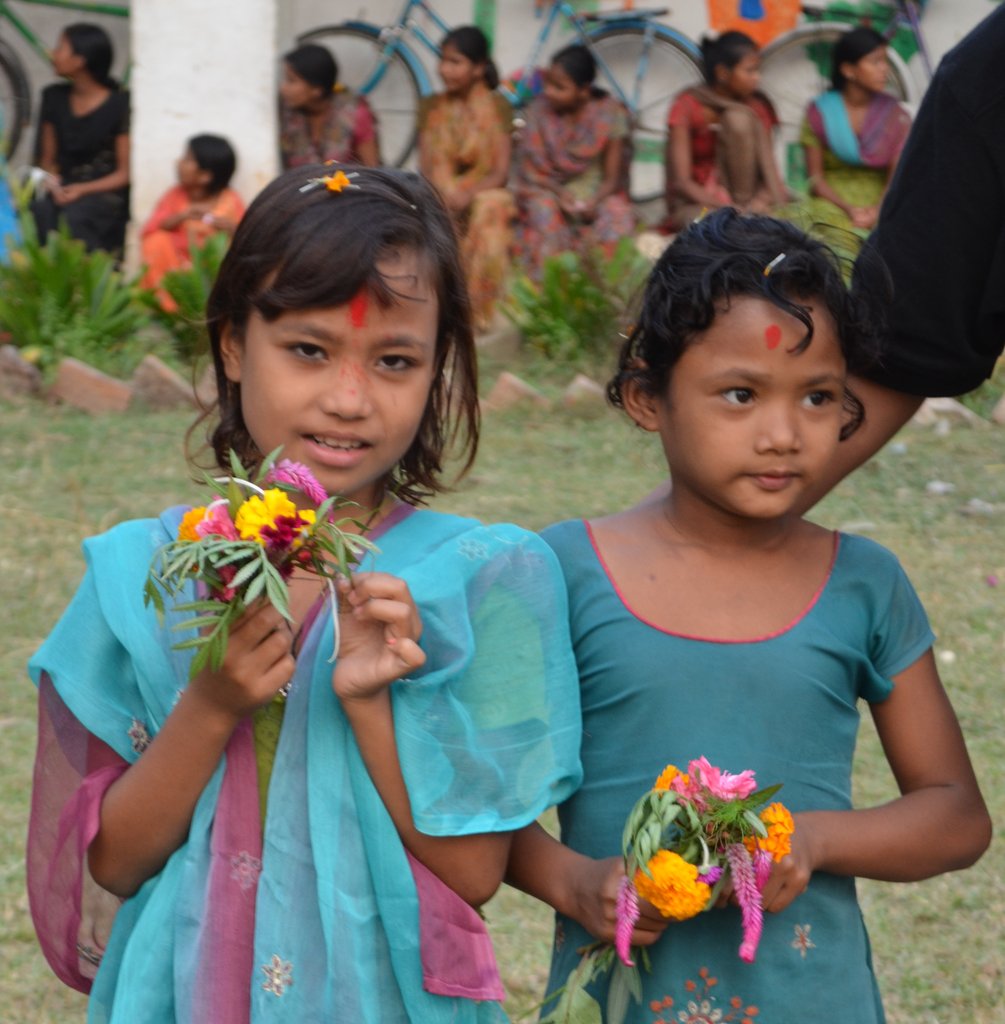 The Nepal Youth Foundation has just earned its 7th consecutive 4-star rating, the highest possible, from Charity Navigator for our efficient use of your donations. Fewer than 2% of charities earn seven consecutive 4-star ratings.
NYF is also excited to announce our new website. Please take a look and let us know what you think: www.nepalyouthfoundation.org
Indentured Daughters Program Outcomes • May 2013
In rural Nepal, some families are so impoverished that they sell their young daughters to be virtual slaves. In Nepali, these girls are known as "Kamlari". Despite the fact that the Kamlari system was outlawed in 2000, some girls, and recently boys, are sold under the cover of night. These girls are abused, almost none attend school, and some are forced into prostitution. After spending their childhoods as servants, the girls face soul-crushing challenges.
The Nepal Youth Foundation is eradicating this inhumane tradition. NYF's Indentured Daughters Program rescues girls from virtual slavery, brings them home to be educated, and empowers them to be self-sufficient.
NYF's Solution
The pioneering Indentured Daughters Program uses a multifaceted approach to free girls who were sold into servitude. For only $100, the Nepal Youth Foundation liberates a bonded servant, brings her home, gives her family a piglet, goat, or sheep as compensation for her wages, and ensures she can go to school – often for the first time in her life. NYF is eliminating the practice of enslaving girls in Nepal through a two-pronged attack. First, girls that are currently bonded are set free. Second, public awareness campaigns educate communities and turn them against the practice, ensuring that the tradition is stamped out.
Since its inception in 2000, the program has freed 12,082 girls. It continues to support over 11,000 of them in diverse ways. 7,262 of the former servants are currently receiving scholarships.
Due to the success of the project, wealthy families began buying boys instead of girls. A recent survey estimated that 1,814 boys younger than 14 were indentured in Nepal. NYF began to address this in 2011–2012 by liberating 650 of them. 513 rescued boys are currently attending school under scholarships.
Sustainability of the Program
Now that NYF is close to eradicating the Tharu custom of selling their young daughters, we are shifting our focus from rescuing them to empowering them to be independent and successful. From January to March, 2013, 113 girls were enrolled in vocational training courses about topics such as dress making, poultry farming, computers, cooking, and obtaining a Certified Medical Assistant. These programs develop their confidence as well as their skills and enable them to start their own businesses. NYF arranged training in political activism and human rights for about 100 of the most dynamic girls who show the greatest potential to become leaders of the movement against bonding.
Under the auspices of NYF, many of the girls have been given incentives to form cooperatives that create financial opportunities for themselves and their families. NYF provides seed money for the girls to invest in the coops in order to get started. The Coop members collectively decide how to manage their business and how to use the money to generate income. They also borrow money from the cooperative profits to start individual business ventures. Due to the girls' determination and newfound confidence, as well as the trainings provided, the coops have been extremely successful. During the reporting period, liberated girls established two new cooperatives. Currently, there are 26 cooperatives up and running.
Furthermore, former indentured servants have formed an NGO called the Freed Kamlari Development Forum (FKDF). NYF trains its members to carry out the awareness campaign against servitude which NYF started, and since June 2010, all of NYF's work in the program area has been conducted through FKDF. FKDF is now organizing marches and public speeches, as well as mobilizing youth clubs, community leaders, and the media in the campaign to oppose bonded servitude. In collaboration with FKDF, NYF convinced the government of Nepal to fund the education and vocational training of all formerly bonded girls.
Because the Nepali government was not allocating the funds to the girls as agreed, the Nepal Youth Foundation arranged for the leaders of FKDF to meet repeatedly with Nepal's President, Prime Minister, Education Minister, and other high-ranking government officials. The Prime Minister promised that the government funding for the liberated girls would get to where it was needed.
Through FKDF and the cooperatives, former indentured daughters have established an extensive network throughout Western Nepal that empowers them to fulfill their dreams.
Links: