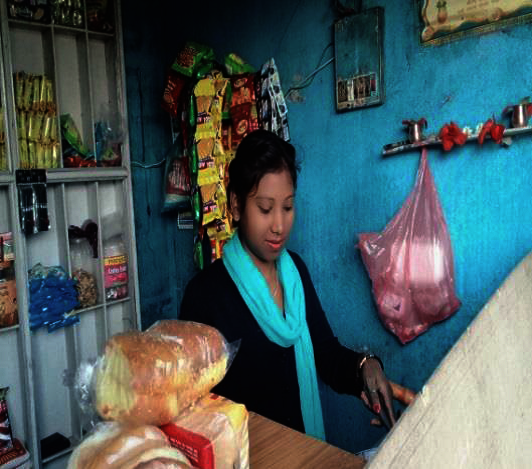 Born into an impoverished family of nine, "Kalpana" never attended school and was indentured into servitude at age 10. She was rescued two years later by NYF and was enrolled in a special course designed to ease her transition to school. Upon successful completion of the course, NYF enrolled her in school where she continued her education through high school, quite an accomplishment.
Through FKDF, Kalpana learned about the NYF-sponsored locally-controlled cooperatives and joined, becoming eligible for microloans. She attended NYF's orientation on vocational training and was accepted into the food stall management program. After completing the training, she returned to her home village and established her own shop with a loan from the co-op. Now, at age 27, she is earning enough to support herself and proudly helps her family.
This life-transforming success was made possible thanks to generous friends like you.
Because you care, young women rescued from indentured servitude -- like Kalpana -- are building powerful new lives. Through NYF's holistic programs, they overcoming the horrendous suffering they endured in childhood and are receiving they support they need for a productive and dignified adulthood. This includes education, leadership training, micro-loans, cooperative support, psychological counseling, and vocational training.
The Freed Kamlari Development Forum (FKDF), established in 2010 by NYF, empowers Freed Kamlari to become champions of their own causes. The FKDF leadership collaborates with local government agencies to seek essential support, such as investments in the cooperative business loans. The Forum now operates 42 cooperatives with ongoing NYF support. The number of members this past year has grown to 10,935, including Kalpana.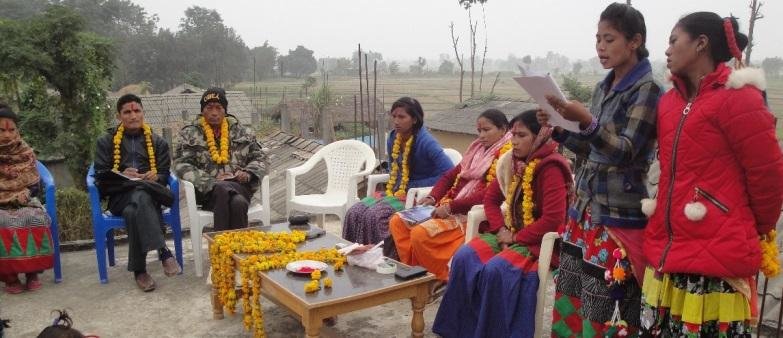 Links: