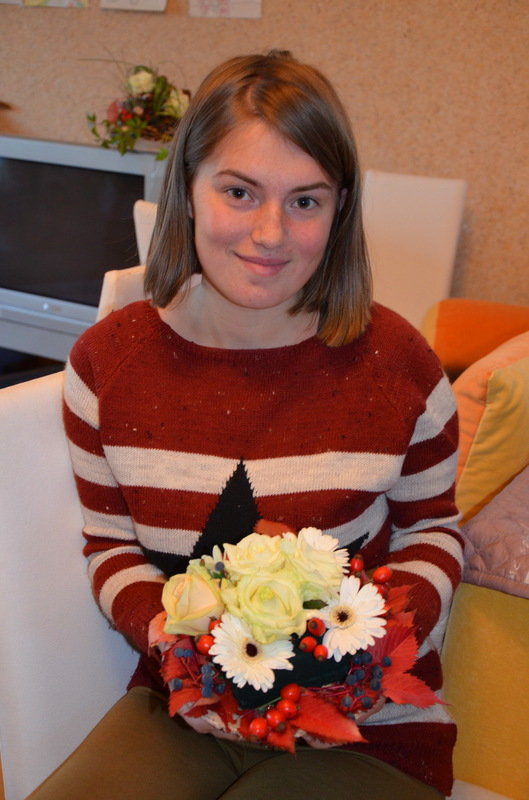 Dear friends,
thank you for your priceless support!
As you know, our Center for Children Affected by Cancer Dacha can provide accommodation for 6 children with their families at a time. Their age may vary from a few months to 18 years. This time I would like to share with you a teenager's story.
For little babies the most important thing is to be with their moms, for them home is where their mom is. It's different for teenagers. They know perfectly well what disease they have and its possible consequences, they understand that the treatment is long and that they will be separated from their family and friends, they will not be able to attend school, their studies will be interrupted and they may have to change their dream about a future profession or stop going in for their favorite sports in which they had important achievements.
That's why the first conversations with brooding teenagers who have cancer are often not easy. However, there are exceptions to this rule. 15-year-old Katia who came from Chernigiv Oblast with her mom is very optimistic. She is sure that she will win over the disease. The girl is very active, participates eagerly in all creative master classes trying to learn everything new. She can paint nice pictures, make fluffy toys and embroider. Her positive attitude is really contagious for other kids and even for us.
Katia's diagnosis is quite complicated as the tumor affected her shoulder-blade bone and she doesn't have a full mobility of the arm. Still it doesn't prevent the girl from making her beautiful creations and her optimism is reflected in her works. Katia actively participates in our project "Art's Healing Power": children paint pictures and raise money for medicines selling them at charity auctions. People like her paintings because they are really bright and positive.
Katia and her mom regularly get accommodation at the Center Dacha during the pauses in treatment at the Institute of Cancer in Kyiv. When the girl has to go to the hospital for a chemotherapy course she is always looking forward to the return to the Dacha where she is not confined by a drip and is free of pain to create what she likes. For her Dacha is like a true home where she can spend time with her family, her peers and make new friends.
Thank you so much for helping make this special place in which children can forget about being ill!