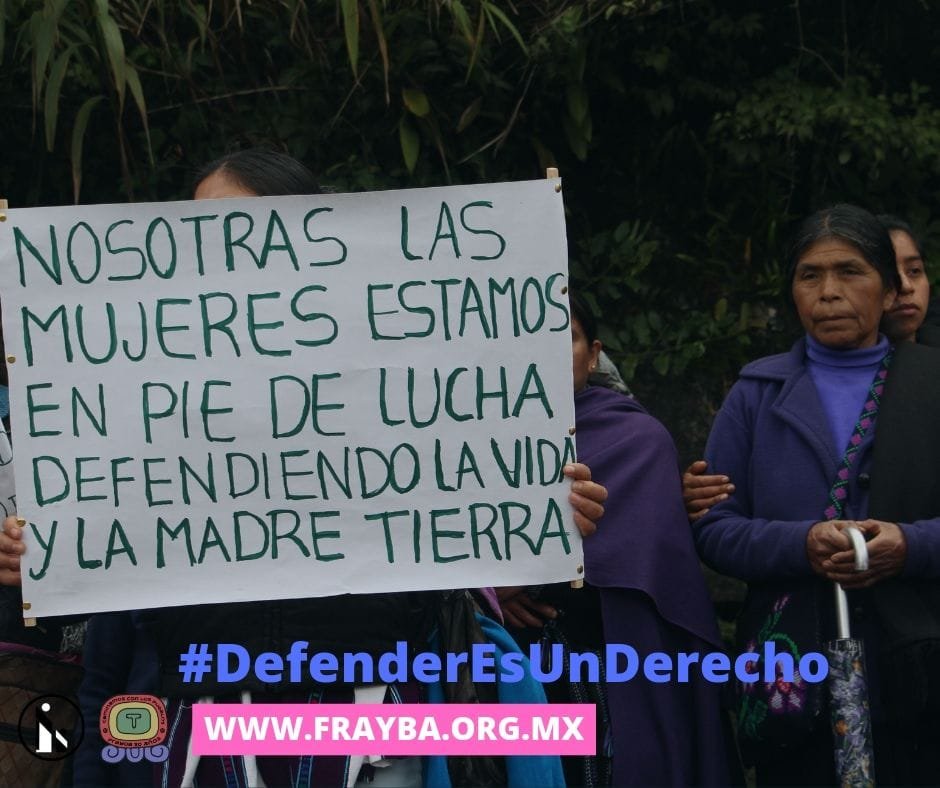 Since January 30, 2019, human rights observers have been present in Chicomuselo, the southern frontier region of Chiapas. They are here to monitor human rights violations due to the increasing militarization of the region. In this period, they registered different acts of intimidation and harassment against defenders of the Parish of San Pedro and San Pablo, who are organized to defend their territory in the face of the reactivation of mining projects in the region.
Members of the 101st Infantry Battalion, belonging to the Mexican Army, carried out acts of espionage during the meeting of defenders of the territory: "Women's Rights are also Human Rights", last March 23, 2019, in the community of Lázaro Cárdenas, in the municipality of Chicomuselo, Chiapas, Mexico.
The military espionage of defenders is of special concern because of the risk they face in a context of growing criminalization and militarization in Mexico. Moreover, as United Nations Special Rapporteur about human rights defenders Michel Forst put it during his annual report to the United Nations Human Rights Council: "In the current political climate, in which there is a violent reaction against human rights, women who defend and promote rights are often the first to be attacked".
Frayba has publicly denounced these acts to remind the Mexican State of its commitment to protect the lives, safety and personal integrity of human rights defenders. That is why we urged the Secretary of National Defence to cease the illegal acts of espionage, intimidation and harassment of human rights defenders in the municipality of Chicomuselo, Chiapas, Mexico.