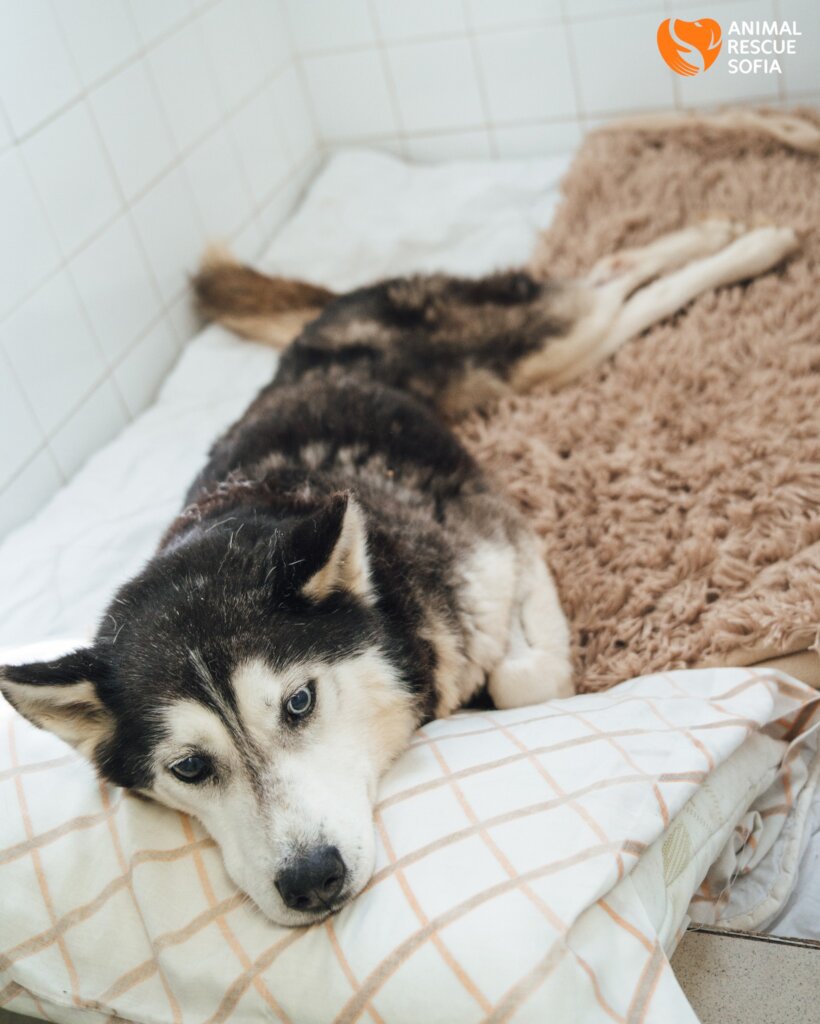 Thanks to the generous help of many donors and supporters, in the period of March 12th – June 12th, 2022 our veterinary clinic admitted for treatment 126 dogs and cats, while also looking after all the animals placed in the shelter. Our vets were able to perform 3 855 manipulations, treatments and surgeries. We managed to rehome in good families 50 rescue dogs and cats.
Here are just some of the stories of the many dogs and cats that we helped in the three-month reporting period:
Todor
Todor was trashed on a public dump site and left there to die, completely paralyzed. When some people found him, they were not able to help him immediately, but returned to the spot two days later. Todor was still there, lying immobile and lifeless. When he came to our shelter, he was in critical condition - fully paralyzed, shaking with pain, unable to urinate or defecate by himself, severely dehydrated. At ultrasound it became clear that he had an enormous testicular tumor that needed to be urgently operated. Luckily, later on it turned out that the tumor was benign. Todor also had anaplasmosis, a tick-borne disease that could have been the cause for the paralysis. After the tumor was removed, our vets started treating the anaplasmosis, but even after a continuing treatment, there was no improvement in his condition. Todor was still immobilized and unable to even raise his head. We also took him for extensive X-Ray and MRI examinations, as well as for analysis of the cerebrospinal fluid. Nevertheless, there was no diagnosis that could explain his continuing tetra-paralysis. It was possible that a severe trauma to his spinal cord had caused ischemia and now the swelling along the spine was gone, but the consequences were still there and that was the reason why Todor was completely unable to move. For many months at our clinic, he received comprehensive antibiotic, anti-inflammatory and immune supporting treatment, combined with daily passive rehabilitation, but he remained motionless for a very long time. We started to worry that we will not win the battle for him, but Todor proved us all wrong. He first started raising his head a bit, then managed to move his front legs, then a little bit of his hind legs and one day he suddenly started crawling. We could not be happier for him and immediately signed him up for physiotherapy in an outer specialist clinic. The combination of physiotherapy, electrostimulation, everyday massages and hydrotherapeutic procedures all strengthened his body endurance and improved his muscle tonus. They also further stimulated his legs and ability to carry on his weight and to keep his neck and head upright. One day after several months, a colleague saw Todor standing up and remaining on his four feet for several seconds. The happiness and excitement along our team could not be described. From that day we started taking him out on short walks, originally with belts to support him in carrying his own body, and with the help of a lot of stimuli with food, toys and other dogs, Todor gradually learned how to walk again. He is now a happy and lively dog waiting for his adopters at the shelter, with no traces whatsoever of his past misfortunes.
Sever
We first saw the X-rays, not Sever herself. We could see multiple fractures, pretty old and that have healed wrongly. We hoped it was a small dog? Maybe the dog was not in pain? Maybe it would not be necessary to break the bones, so as to adjust them in the right position. Then some people brought Sever herself – a large-breed dog, almost 40 kg in weight. Our next question was – is it possible to fix her at all? The operation of a dog that size meant a more difficult operation and far more expensive implants. There were not many options that we had for this dog. We could not have refused to admit her and return her on the street in the neighborhood where she was found, letting her drag herself there in pain, while she eventually dies of anaplasmosis and ehrlichiosis, the two tick-borne diseases that she also had. When more extensive orthopedic examinations and X-rays were conducted, it became evident that Sever had old fractures of the femur and tibia, as well as severe patellar luxation in both of her hind legs. Most probably that was the reason why she was abandoned on the street. Sever went through several corrective orthopedic surgeries that fixed the old fractures and the luxations. The operations were extremely challenging not only from surgical point of view, but also in terms of recovery. Sever received daily rehabilitation and a lot of care in our clinic. She herself had a huge desire to overcome the difficulties and put a lot of efforts into the rehabilitation process. After a long period of recovery, we could finally see what a cheerful and energetic creature Sever was. She still has laser rehabilitation to go through before she is fully recovered. In the meantime, she is already waiting for adopters in our shelter.
Ronny
Ronny was only five months old when he became one of our most wretched patients. He was run over, not hit, but literally run over, and the car tires had not only crushed his bones, but also taken off almost all of the skin from his back. How the tiny puppy had survived the first hours on the street in such excruciating pain, we cannot understand to this day. As the incident happened in a remote town in the country, colleagues from a local rescue organization sought help for Ronny in a nearby clinic. However, the vets there could not do a lot to help the puppy and they referred him to a larger clinic in Sofia, the city where our shelter is located. As a daily commute to Sofia was not possible for our colleagues, we decided to help them and took Ronny in our shelter.
After the terrible road incident, it was as if faith compensated Ronny for his misfortunes. He came to Sofia exactly at the time when a renowned orthopedist specializing abroad came back to Bulgaria. As Ronny's injuries were complex ones, the surgeon had to see him as an emergency patient, with a priority over the many other patients waiting for examinations or operations. Ronny's two operations – one for stitching back the skin and one for fixing the fractures on his pelvis and the hind legs were extremely challenging, but conducted perfectly by the orthopedic surgeon.
Ronny is now fully recovered and not only walks, but also runs. He is gaining weight and strength and is waiting for his adopters at the shelter.
Hayley
It is extremely difficult for all of us when we hear from our vets that there is nothing that could be done to help an animal. Especially, if the patient is a tiny, energetic, lovable little creature such as Hayley. Hayley was hit by car and her spine had been irreversibly broken, so she did not have any deep sensitivity on her hind legs when she came to us. Even though we knew that finding cat adopters in a dog shelter is not at all an easy job, especially if the cat is a handicapped one, not helping Hayley was not an option for us. We believed that even though she would most probably stay with us forever, she would at least be loved and taken care of, as the little kitten would not have survived on the street with a broken spine. When she became a rescue animal at our shelter, 3-month Hayley was the most lovable and cuddly of all our cats. What a happiness was for all of us when she stole the heart of an animal behaviourist visiting our shelter from abroad! Hayley is now the proud member of a large family where she shares a life with her beloved humans, two dogs and another cat.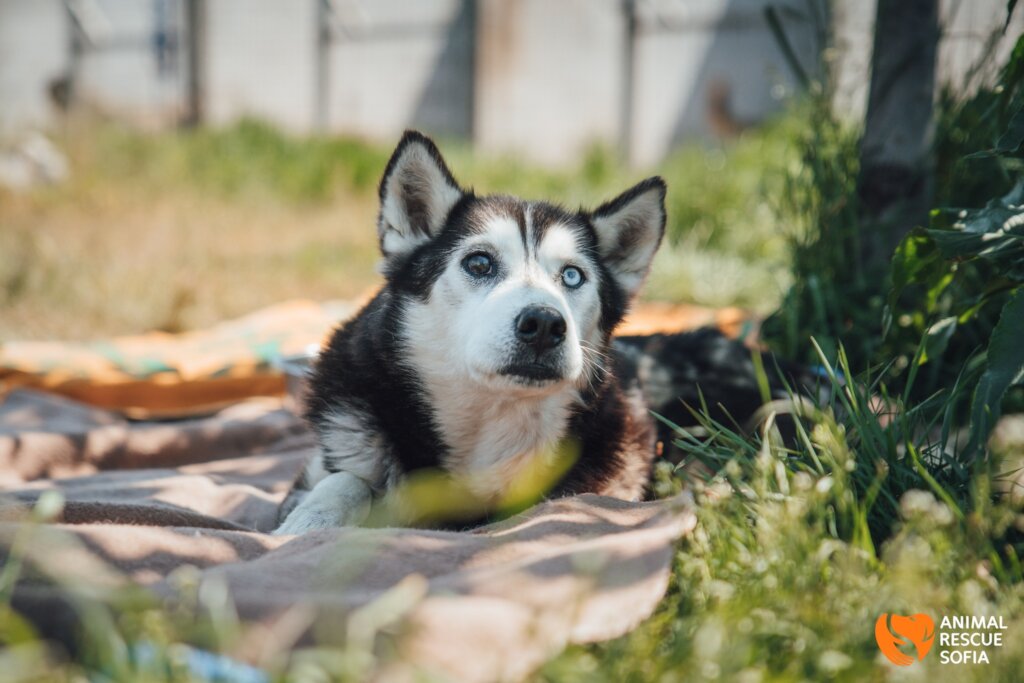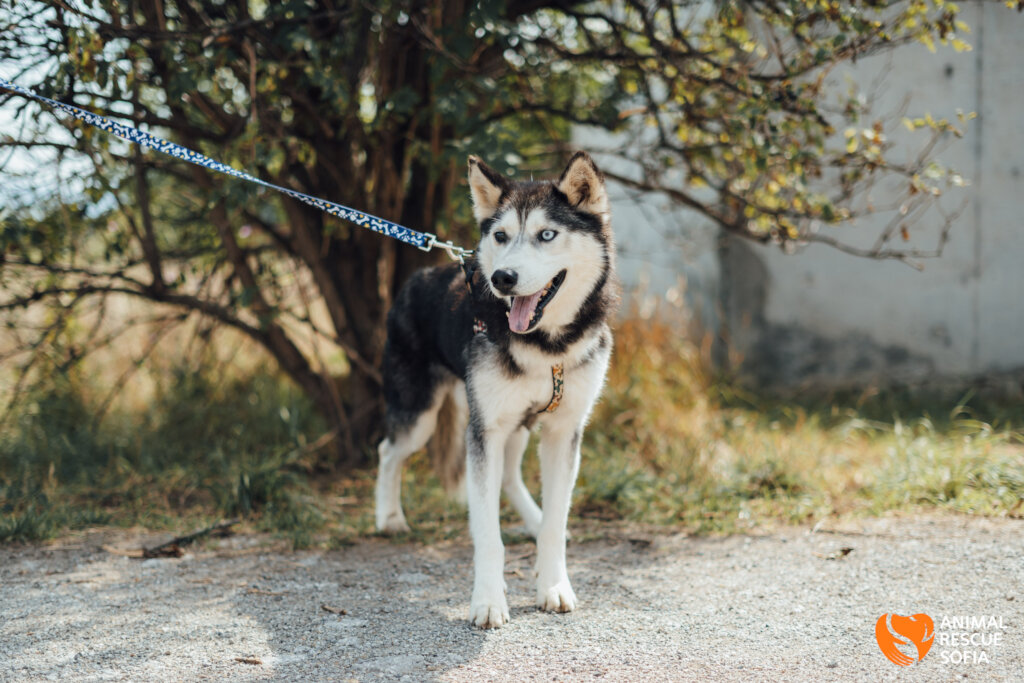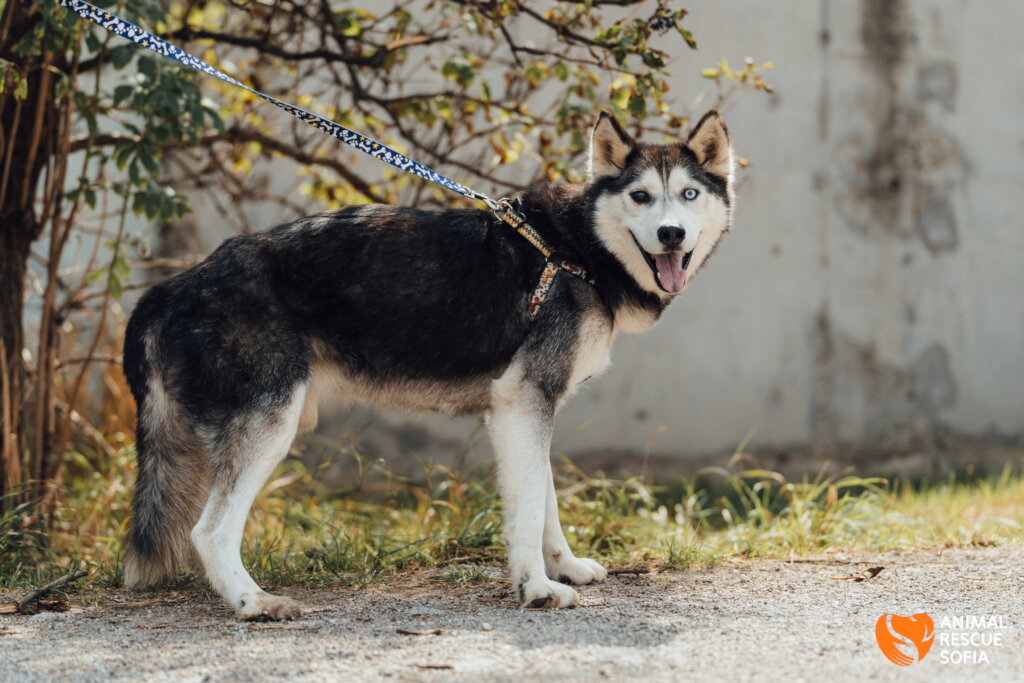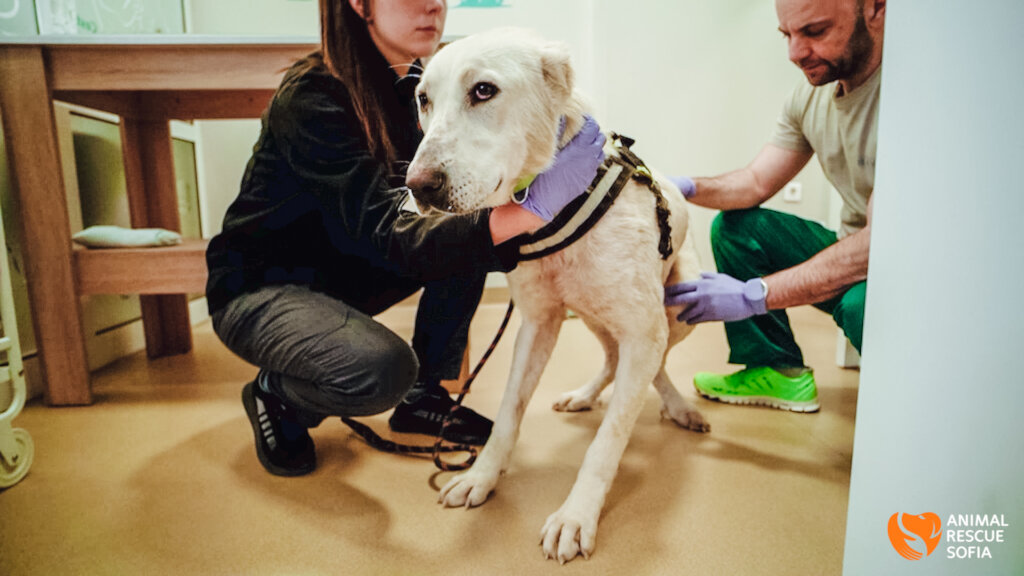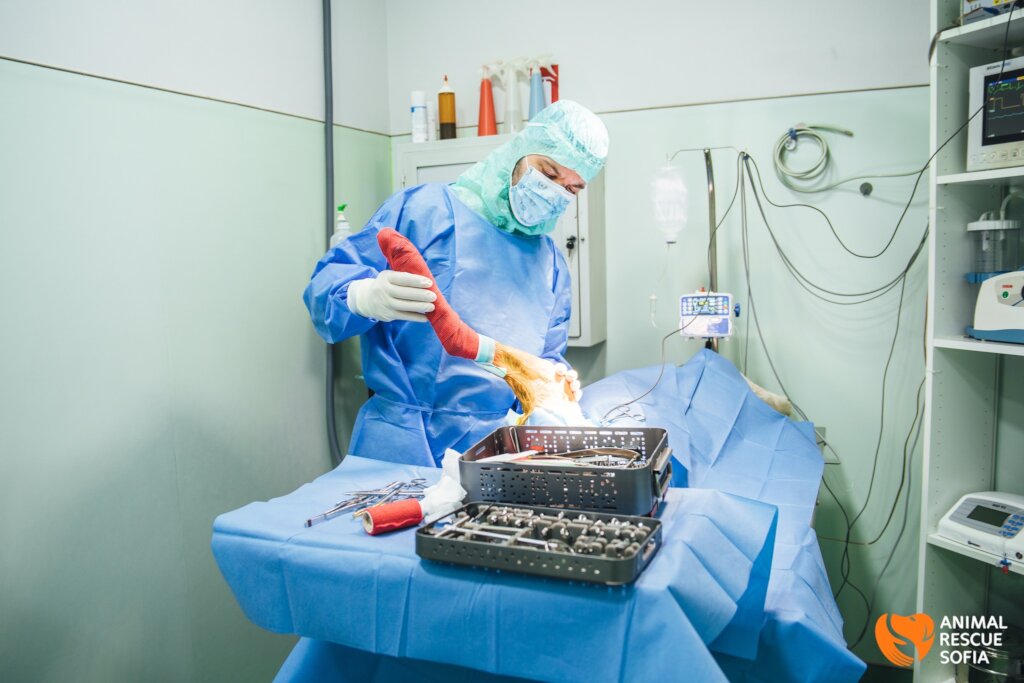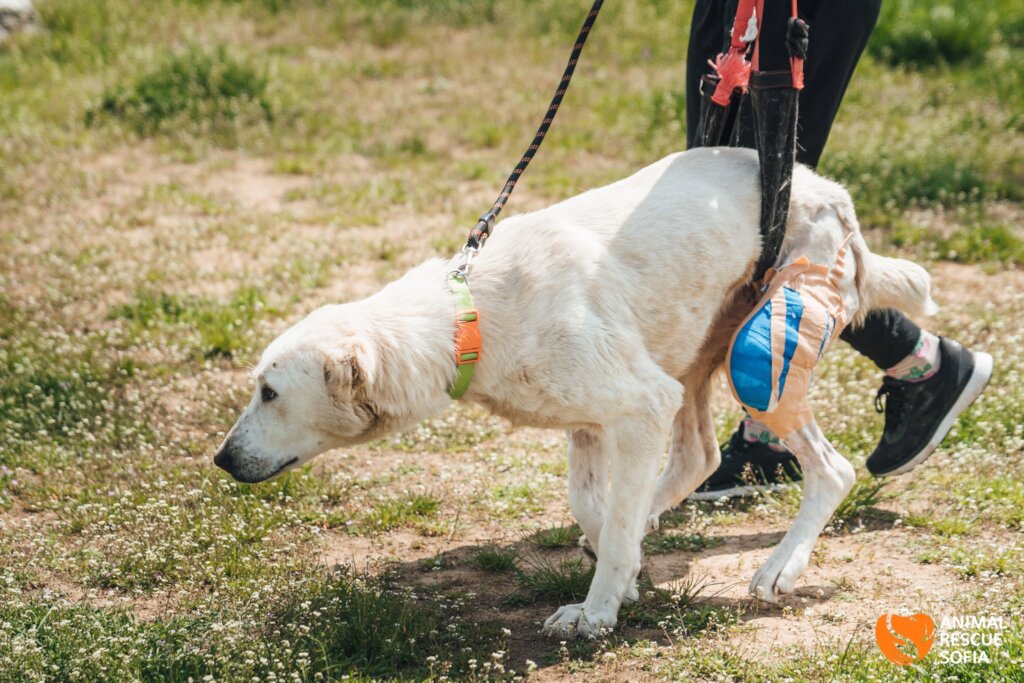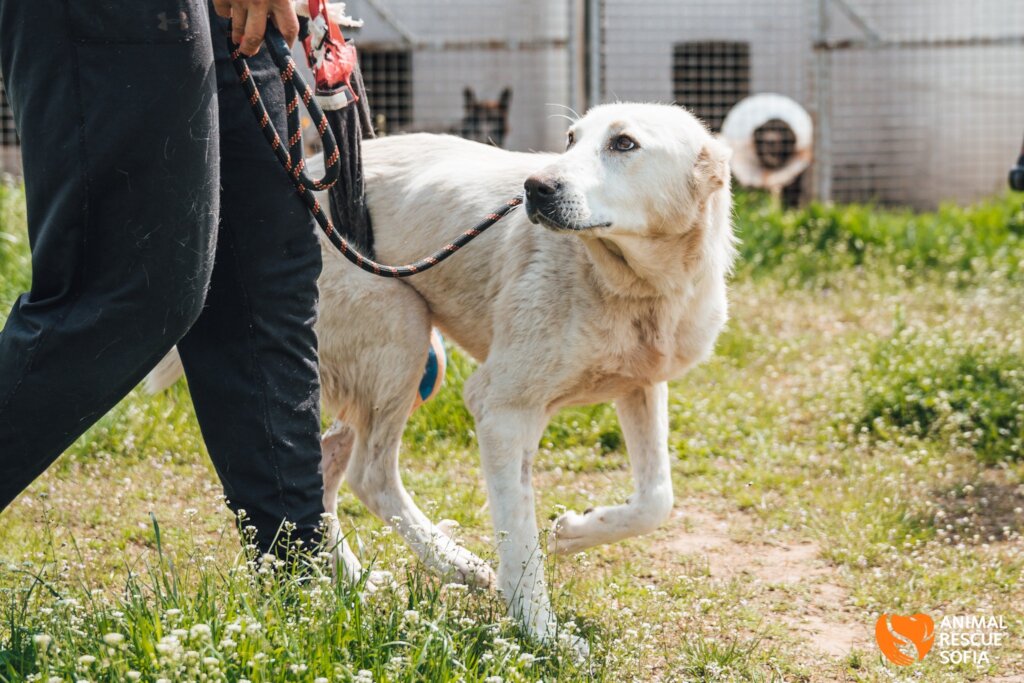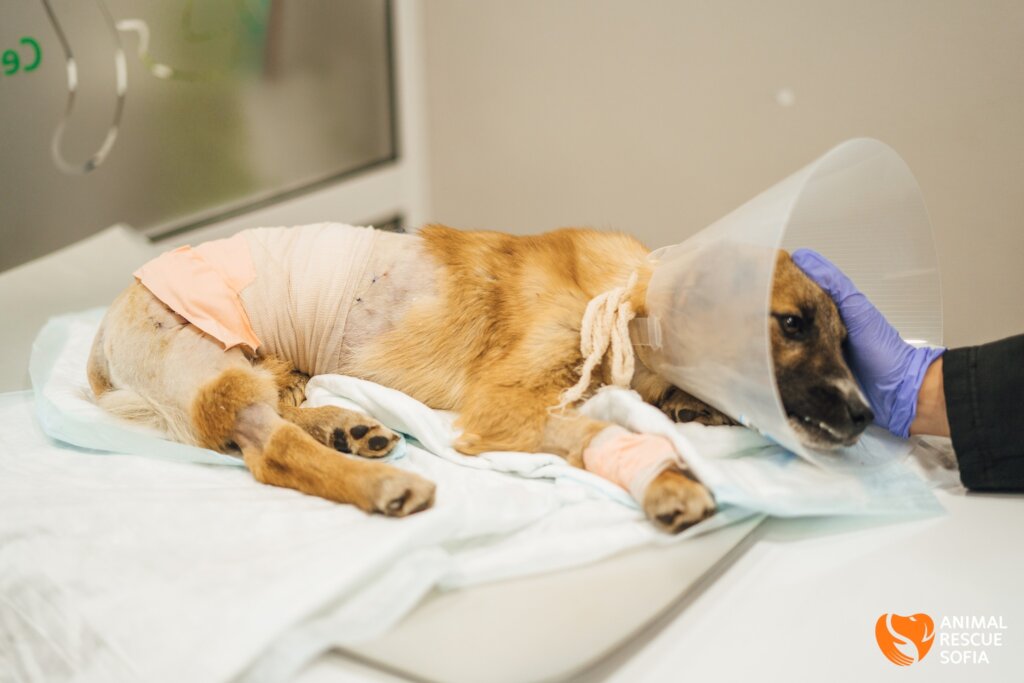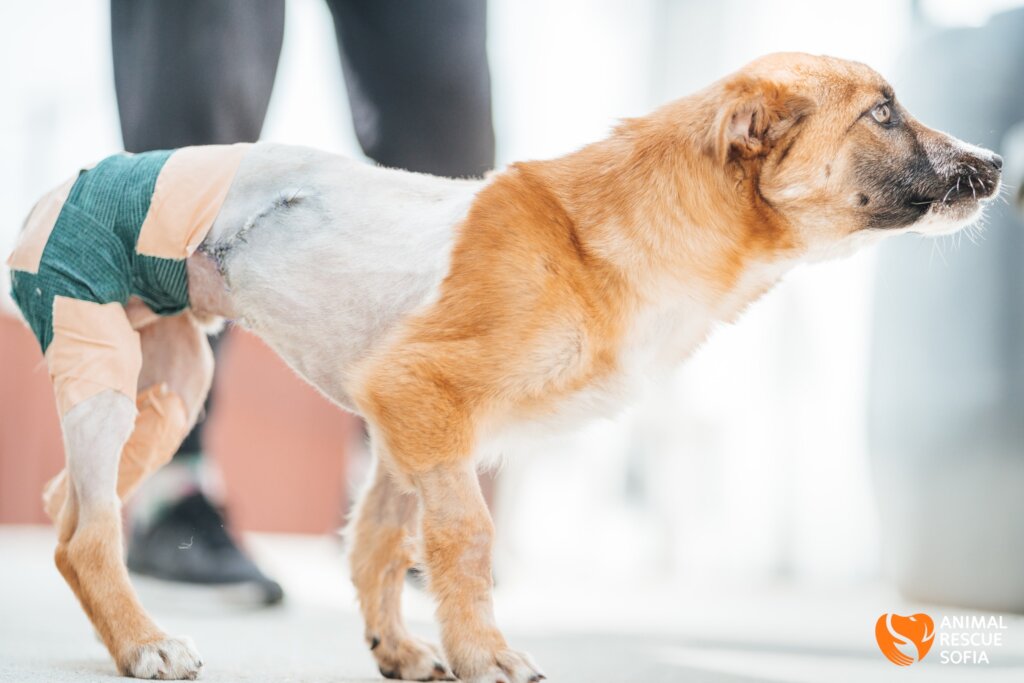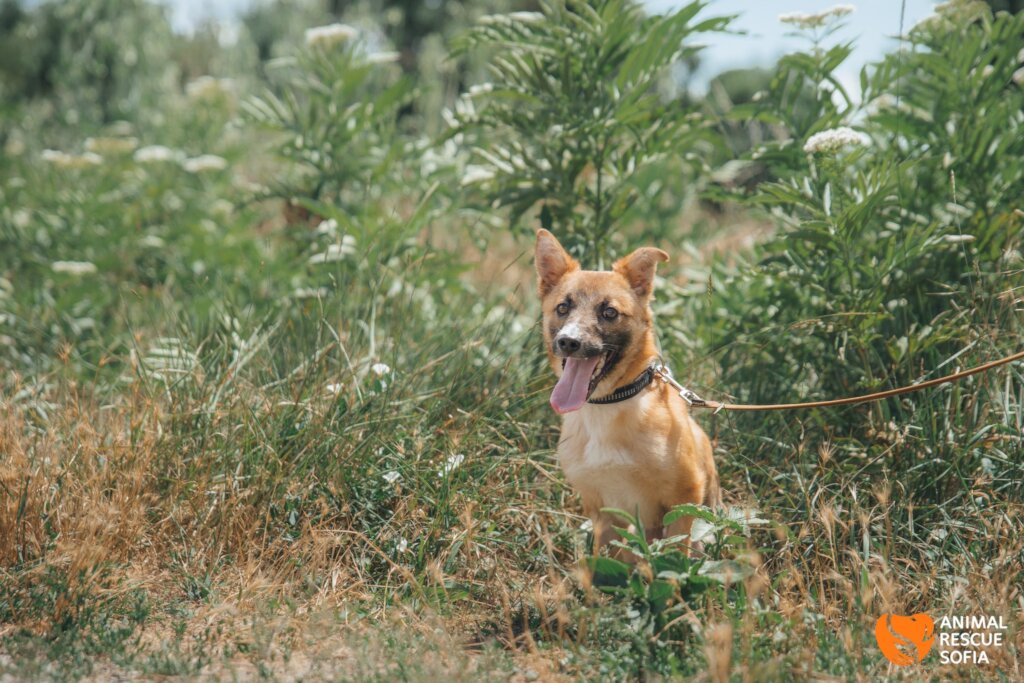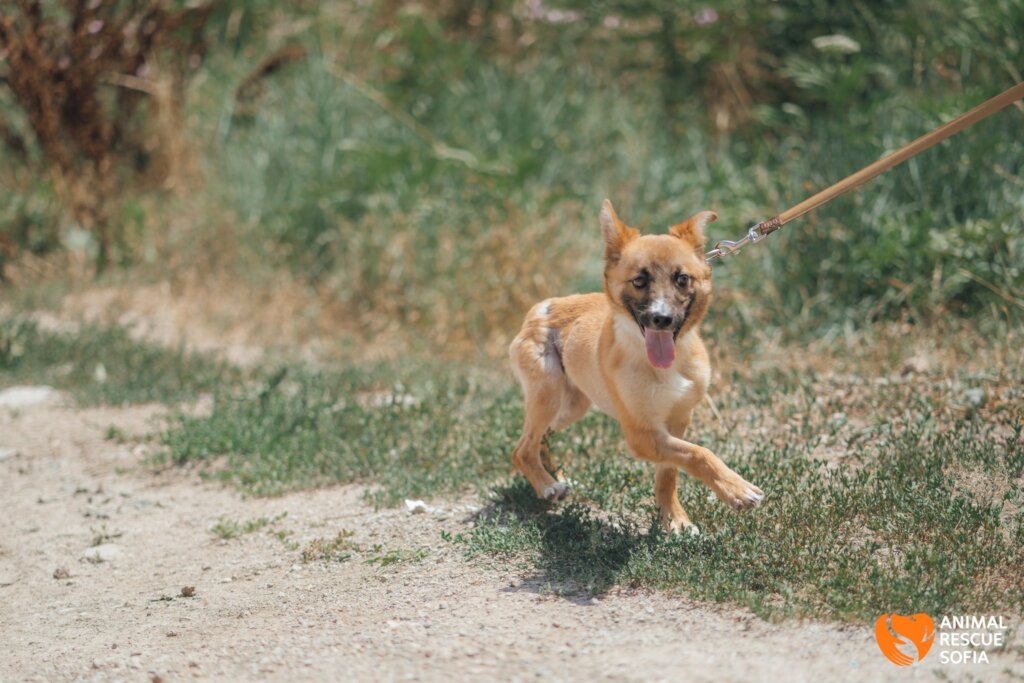 Links: